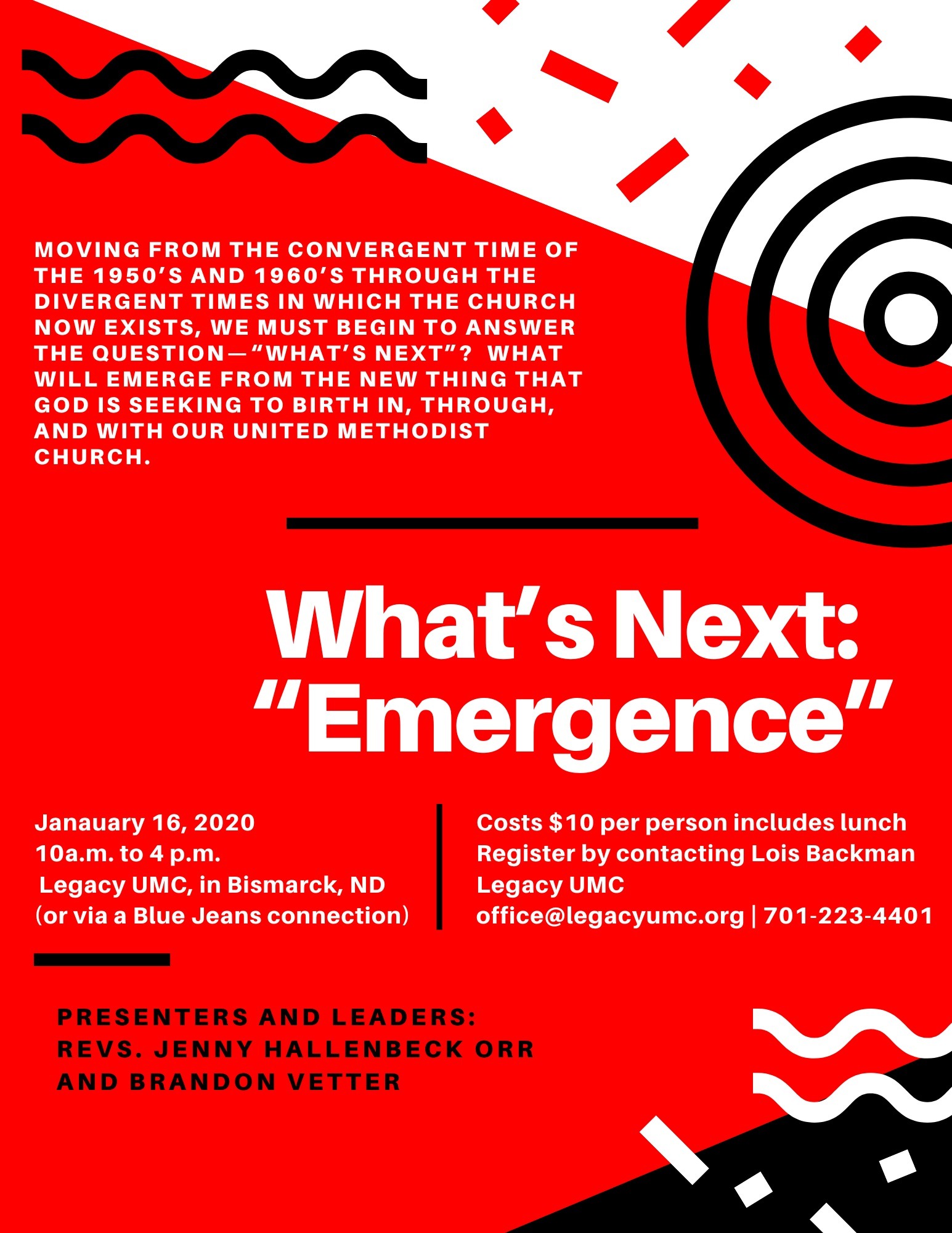 Here is what is happening across the Dakotas Conference for the week of December 10-16, 2019:

Pray with us | December 10-16
As you raise up your weekly prayers, please pray for all the Dakotas Conference clergy and laity, and especially for these persons.

Give the gift of camp | gift certificates available
Gift certificates are available in $25.00 increments up the full price of camp. Consider a gift in honor of a loved one by donating to the Dakotas Conference campership fund! The 2020 Dakotas UM Camps brochure is heading your way soon! Details here

What's Next: "Emergence" | January 16, 2020, 10a.m. to 4 p.m., Legacy UMC, Bismarck, ND (or via a Blue Jeans connection).
We would like to invite you to spend a day praying, studying scripture, discussing and creating a sermon series that will address some of our hopes for our church. The sermon series will be a length that fits your context.

VBS showcase at Epworth UMC | February 22, 2020 9 a.m. — 12:30 p.m.
As the snow flies, it seems a little early to be planning Vacation Bible School for next summer, but this year you can use it as inspiration! Come learn about next summer's Cokesbury VBS theme Knights of the North Castle, featuring castles, dragons and snow-topped trees.
Sympathy is extended to the friends and family of Richard "Dick" Olson, 95. Dick is the father of Rev. Ron Olson, who serves Hurley UMC. View a full obituary here.