By:
Doreen Gosmire, director of communications, Dakotas UMC
As United Methodists, we are called to live out the United Methodist core values of Jesus, mission, and connection. There is transforming power in a riveting true story about how God enters lives and changes everything. Stories of how people encounter Jesus Christ and are touched by the transforming power of God. Here are some transformational stories.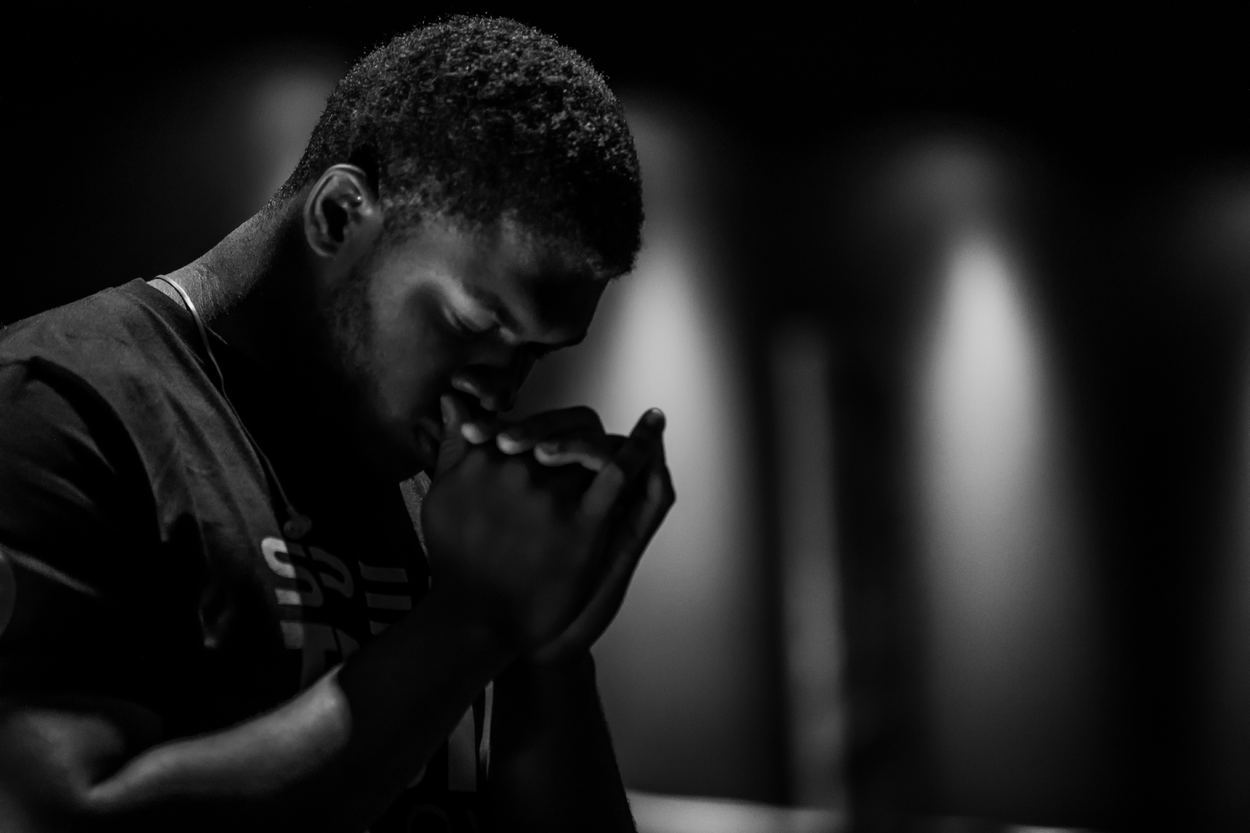 Eddy's story
Eddy Ekobena, who lives in Sioux Falls, South Dakota, has always been a Christian but has not always practiced his faith actively. "I always wanted to have a close relationship with Jesus," says Ekobena, a member of Sunnycrest United Methodist Church in Sioux Falls. "I guess I really never invested and got a good foundation."
Ekobena grew up in Minneapolis and attended South Dakota State University in Brookings. "I attended a church on campus, but I never really knew what it meant to be a Christ-follower."
After graduating with a degree in pharmacy, Eddy got married and moved to Sioux Falls for work. "I really became better at my job than my relationship with God," he says.
The family grew to include two daughters, now ages 11 months and five years, he wanted to spend his time differently and make a difference in the lives of his daughters. "I was spending all of my time on my career," Ekobena says. "I wanted to do more for my family. I wanted to be a better father and husband."
Church has not always been a welcoming place for Eddy. "I felt judged. It seemed like there were groups. Churches were organizations that you went to and joined, not exactly welcoming," he says.
The Ekobena family started attending Sunnycrest UMC and found it very welcoming. "It was so welcoming," says Ekobena. "It is a community. Everyone who attends, no matter your race, your background, is the same. It is a no-judgment zone. We are all there to learn, love God, and to lift each other up."
The diversity at Sunnycrest UMC is something Ekobena values. "I attend two small groups, one each week and another once a month. There are people ages 16-70+ in the groups. There is a wide range of races too."
Now, he regularly reads his Bible and is a member of the leadership team at Sunnycrest UMC. "Things are different now since I am a member at Sunnycrest," says Ekobena. "I give of my time and talents to Jesus to help my family and others. I am now a dedicated member of a church family where people pray for you, follow up with you, and show compassion. It wasn't easy. I had to fight through the pain of feeling unworthy. But God comes to you where you are and guides you to people to help you get through whatever it is you are going through."
Kevin's story
Kevin Erickson is a life-long United Methodist who recently has been transformed in Christ. "I have always been a churchgoer," says Kevin. "but I wanted to change things in my life. I wanted to improve my faith, my marriage, my relationship with family, and my happiness."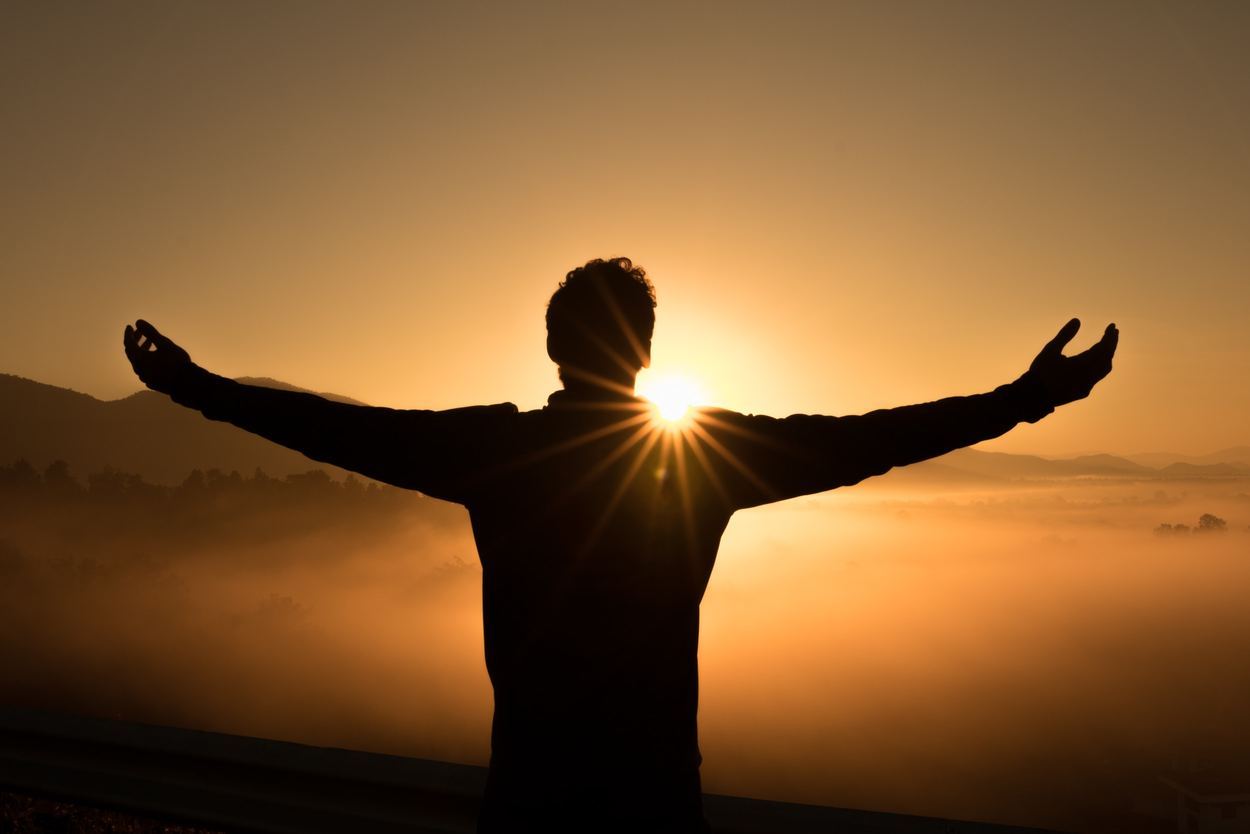 Kevin grew up in Salem, got married, moved to Sioux Falls, then to Montrose, and back to Sioux Falls 2 years ago, where he currently attends Sunnycrest United Methodist Church.
"I got married in 1991, and we had a family. We stayed together, did the usual things," Kevin says. "After my last daughter graduated high school, my wife and I were struggling in our marriage, and we talked about separating. We were just not as happy as we wanted to be."
In November of 2018, Kevin made an intentional effort to reach out for help to change his life. He sat down with Pastor Charlie Moore at Sunnycrest to see if he could turn his life around and get on track, find meaning, and happiness.
"That was a turning point. I thought I have got to change," says Kevin "I owe a lot to Pastor Charlie. I decided to dig into my faith, to open myself up to God."
Pastor Charlie got Kevin involved in small groups. He attends one on Tuesday mornings and one on Wednesday night. Kevin has been engaged in Man Church and participated in a marriage course. Pastor Charlie connected Kevin with two mentors who have guided his new journey in faith.
"I am living my faith day-to-day, with the support of my mentors. I read the Bible each day," says Kevin.
Kevin's daughter serves as the children's ministry coordinator at Sunnycrest. Kevin and his wife try to help her in whatever way they can.
Kevin now sees his life differently, "Thanks to my faith, I am more patient, understanding, and thoughtful. My marriage is so much better, and we are really happy together now. My relationship with my family has improved a lot too. My wife and my daughters are a huge inspiration to me in my faith journey."
He is quick to point out that he is far from perfect and knows that there is so much more for him to learn and improve on, but he is willing to keep working hard to continue his walk with God. "Pastor Charlie encourages me to just go with it, stay on track, and get involved in small groups." Kevin's recommendation is, "You have to decide that you want to change, and then get help and dig into your faith to make that change happen."