Workshops and Learning Opportunities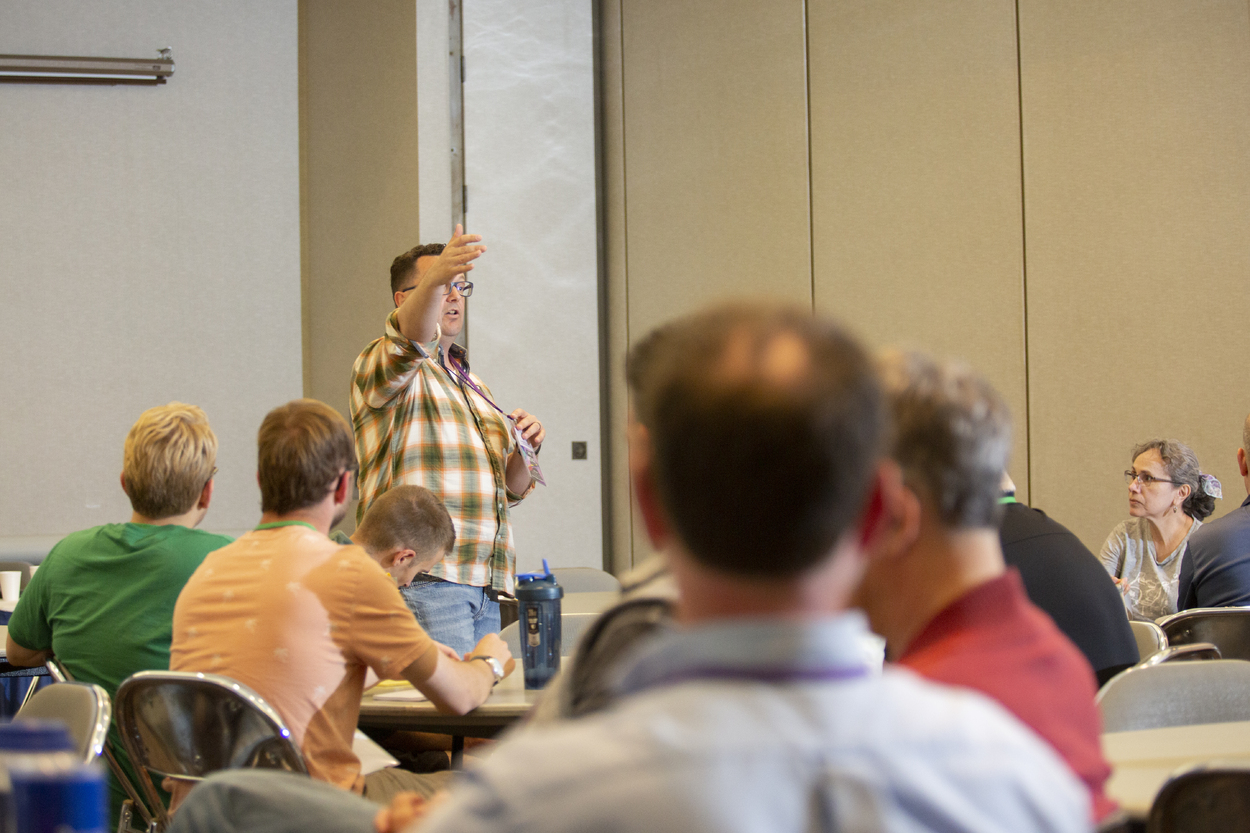 Saturday, June 12, 2021, learning opportunities

Learning opportunities are available and open to everyone on Saturday, June 12, 2021, virtually and in-person. Join us for the entire day or part of the day for:
Two teaching sessions with Rev. Rachel Billups, senior pastor at Ginghamsburg United Methodist Church, a multi-campus congregation in Ohio.

Six workshop opportunities. You can register to attend two workshops, at 9:30 a.m. mountain time, 10:30 a.m. central time, and 1:45 p.m. mountain time, 2:45 p.m. central time. All of the presenters for the sessions will be at the Convention Center in Sioux Falls, South Dakota. Each workshop will also be available virtually, through Zoom, during one of the time-slots.

Lunch and Learn sessionss Grab your lunch and delve into a time of learning. These sessions are available, live, at the Sioux Falls Convention Center, and virtually via Zoom.

Saturday Worshops
Two time-slots 9

:30 a.m. mountain time, 10:30 a.m. central time, and 1:45 p.m. mountain time, 2:45 p.m. central time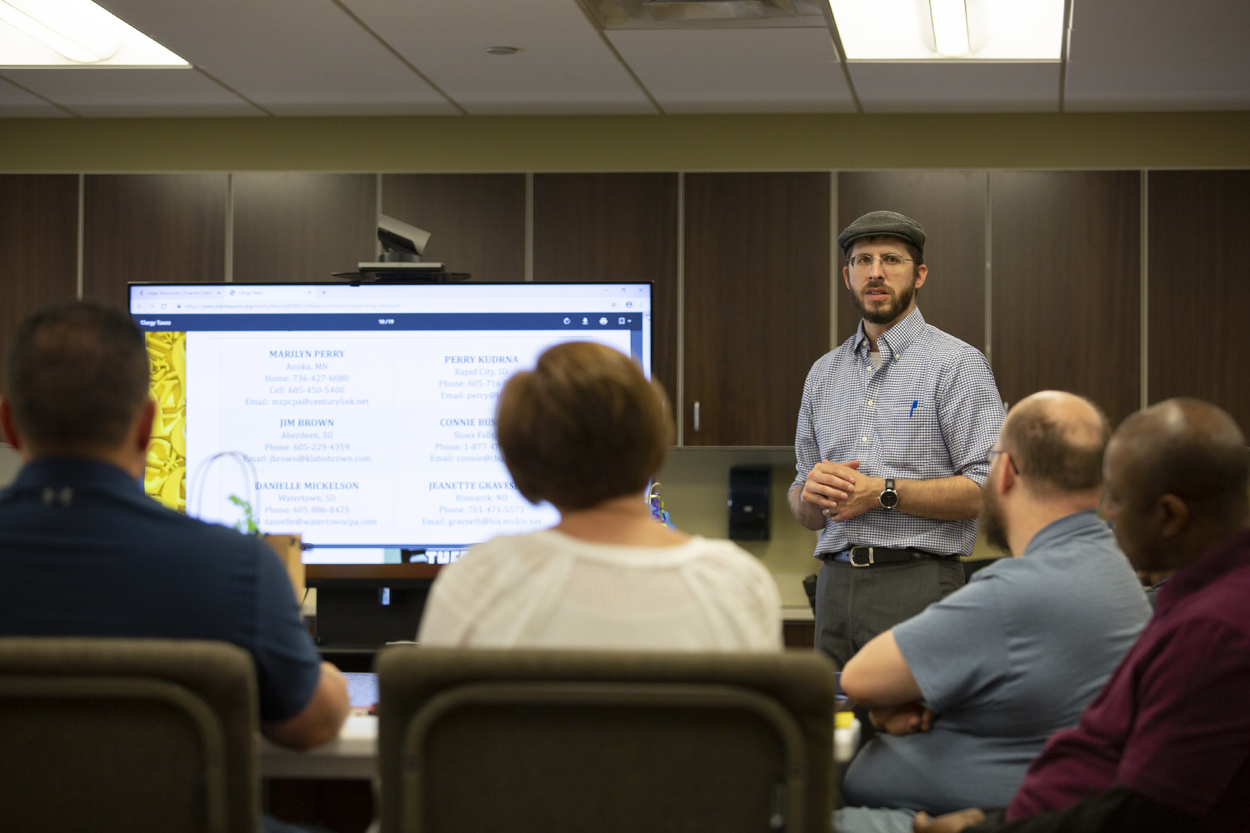 All of the presenters for the workshop sessions will be at the Convention Center in Sioux Falls, South Dakota. Each workshop will also be available virtually, through Zoom, during one of the workshop time-slots: 9:30 a.m. mountain time, 10:30 a.m. central time, and 1:45 p.m. mountain time, 2:45 p.m. central time. You do not need to be a clergy or lay delegate to annual conference to attend. You will need to register for Annual Conference and pay a fee of $25 to join any or all of the learning opportunities at the Sioux Falls Convention Center or get the Zoom link(s) to participate virtually.
Changed Lives Through Recovery Ministry: God is moving through the Dakotas through recovery ministries as people seek wholeness and healing through Christ. This workshop will feature Chris Chase and Jeff Hauser, who are planting recovery congregations in Bismarck, North Dakota, and Rapid City, South Dakota. Chase and Hauser are seeing people responding to biblical recovery. The workshop is led by Chris Chase, leader of Celebrate Grace in Bismarck, North Dakota, and Jeff Hauser, who is launching a recovery ministry in Rapid City, South Dakota.
Digital Campus Opportunity: COVID vaccines are here and people are returning to in-person worship. But online church is here to stay as a way to serve people who cannot or will not attend worship, or engage in ministry, at a physical church location. Cory Thrall and Annie Carlson have first-hand experience in building a digital campus that engages new people who have no other church affiliation. Learn how you can reach the next person for Jesus digitally, too! Leading this worship are Pastors Cory Thrall, lead pastor and Annie Carlson, associate pastor, for the Missouri Valley Parish and Missouri Valley Church Community.
Field Tested Evangelism Strategies That You Can Use: Tried knocking on doors? Don't! Try one of these strategies and you may find that people engage, relationships form, and the Spirit of God opens the lives of people. In this workshop we will look at methods that have been tested in real-time and generate results. Rev. Ben Ingebretson brings his field learning and experience from planters. Ingebretson, who serves as the director of new church developement for the Dakotas-Minnesota Area will lead this workshop.
From Operational Life Support to Financially Fit: Does it ever feel like your church is financially one or two donors away from being on operational life support? Can you imagine what it would feel and look like to have the church in a healthy place financially, where you are no longer just hoping to survive one more year? Instead, you are able to hope and dream about the future of your church. Sheri Meister and Jeff Pospisil will walk through some proven methods to boost income, control expenses, and become a financially fit church. This workshop will be led by Sheri Meister, president and CEO of the Dakotas and Minnsota United Methodist Foundations and Jeff Pospisil, executive director of Finance and Administration for the Dakotas Conference.
Keys to Multi-Cultural Ministry Success: As our communities become more diverse, it is increasingly important that we demonstrate the reconciling presence of the gospel in multi-cultural ministry. This workshop will feature the experience of pastors Herman Perez, Charlie Moore, and Rodney Knock as they seek to lead into a multi-cultural future. Pastor Herman Perez, who leads Renuevo Ministry in Sioux Falls and Plankinton, South Dakota, Pastor Charlie Moore, who serves Sunnycrest United Methodist Church in Sioux Falls, South Dakota, and Pastor Rodney Knock, who serves the United Methodist congregations in Plankinton and White Lake, South Dakota, will lead this workshop.
Conflict Transformation Skills: Difficult conversations are inevitable - but they don't have to derail your relationships. This breakout session is designed for pastors and church leaders. This interactive workshop will help you develop pratical skills to keep your difficult conversations on track. Mary Morgan and Associates consultants are leading this workshop. Their vision is to develop relationships with individuals and organizational teams who desire to take the next step in their professional, personal, or spiritual growth. Tonya Brockmueller (MBA), Mary Morgan (Pastor, MDiv), and Lin Van Hofwegen (Pastor, MACL, Certified Spiritual Director) have all been through the Mediation Skills Training Institute with the Lombard Mennonite Peace Center. You can find out more at Mary Morgan and Associates Consulting.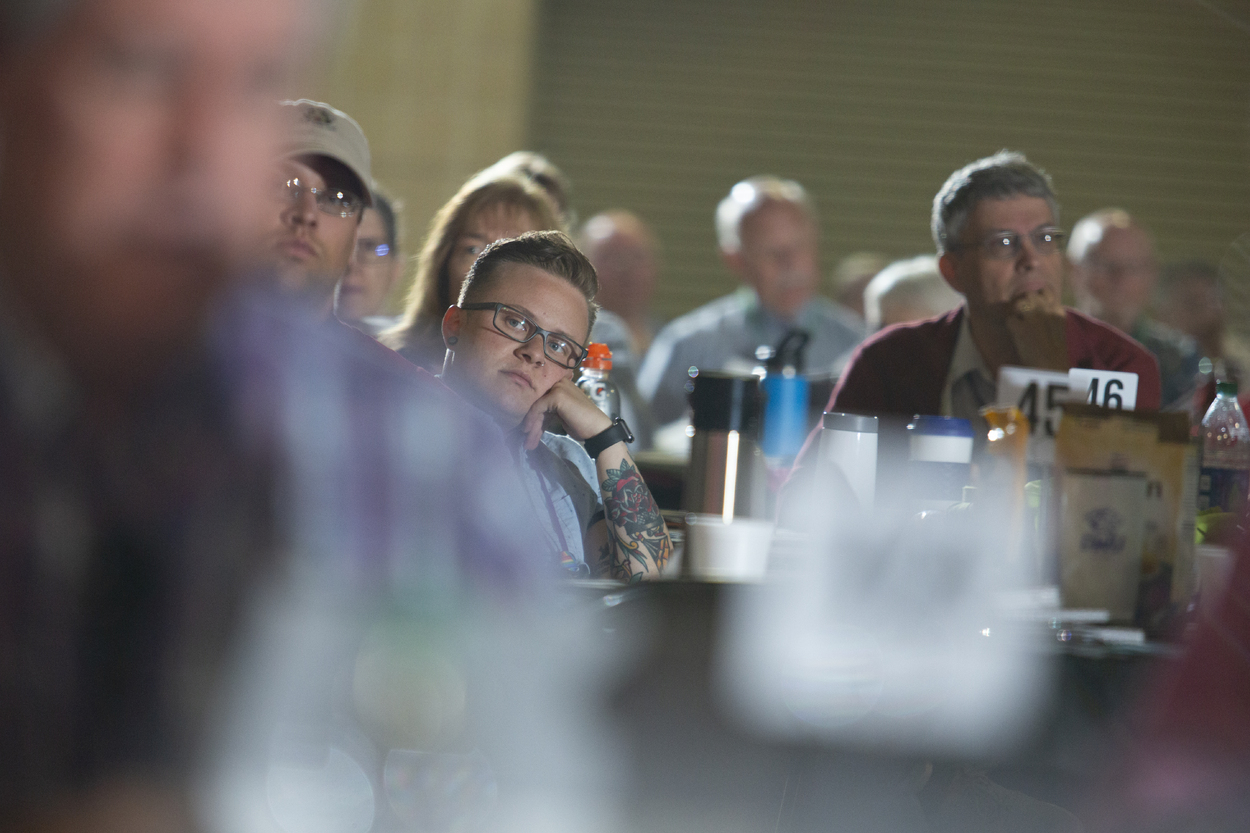 Lunch and Learn Sessions
11:30 a.m. mountain time, 12:30 p.m. central time
Prison Ministry: This learning session will identify the importance of prison ministry, common misconceptions that those who go to prison and are released into society have within the church, and how the church interacts with them. We will also explore how we can support prison ministries, halfway houses, and the goal of fostering discipleship and relationship with inmates and those on parole, as well as the role we play as the body of Christ with those who are released. This session will be led by Rev. Derek Runge, who serves Kimball Protestant Parish in Kimball, South Dakota.

Creating Conditions for Well-Being: Both the place where you stand right now and the action you take next are shaped by relationships. Our well-being is also dependent on relationships. In the United Methodist tradition, well-being is defined in five interconnected dimensions: emotional, financial, social, physical, and spiritual. From work with clergy in the last six years, the Higher Ground team identified four ingredients for well-being represented by the acronym "ABCD." ABCD stands for awareness, balance, community, and desire. A goal of the work is to create the conditions for God to use these ingredients for transformation. From God's transforming work we grow, reach, heal, and thrive. The session is led by Dr. Shawn Culey, a physician and Dakotas Conference lay leader engaging in a ministry of clergy total well-being, and Leana Stunes, who serves as benefits officer for the Dakotas Conference.

History Impacts the Present and Future of Our Church: Our conference and each of its local churches have a story to tell about God's activity among Dakotans who have not only worshiped here but also organized and lived out our missional imperatives. That story begins with the missionary zeal that activated several hundred churches of our tradition in the Dakotas. But it does not end when a church closes or disaffiliates. Those stories even perdure past denominational change. Those stories are collected, preserved and made accessible through our conference archives. There they are available to answer the questions about how each organization overcame similar challenges in the past. This workshop will make a strong case for creating and/or maintaining a robust operating system we call a ministry of memory at all levels of the church. This lunch-and-learn will provide practical ideas for, and answer questions about, enacting this ministry's theological task. Our own Rev. Duane Coates, an active member of the General Commission on Archives and History, will present, based in part, on work by our own professional archivist, Dr. Laurie Langland.
Teaching Sessions
8:15 a.m. mountain time, 9:15 a.m. central time
Rev. Rachel Billups will present two learning sessions. Billups is a visionary, leader, speaker, and author. Currently she serves as senior pastor at Ginghamsburg Church, a multi-campus ministry in Tipp City/Dayton Ohio. Rachel draws on her love of people and passion to explore new venues for ministry and mission. She is an ordained elder within The United Methodist Church and holds a Bachelor's Degree in Bible/Religion and History from Anderson University and a Master of Divinity Degree from Duke Divinity School. Most days you can find Rachel reaching out – praying online, hosting Open Table gatherings in her home or enjoying moments with husband Jon and their four loves: Adeline, Christopher, David and Sarah. She also might be cheering for those Duke Blue Devils and the OSU Buckeyes. She is a popular speaker for national gatherings and has recently authored BE BOLD: finding your fierce, as well as co-authoring Down to Earth: Hopes and Fears of all the Year Are Met in Thee Tonight, and Sent: Delivering the Gift of Hope at Christmas . All of here books are published by Abingdon Press. You can find her on social media at: @rlbillups.