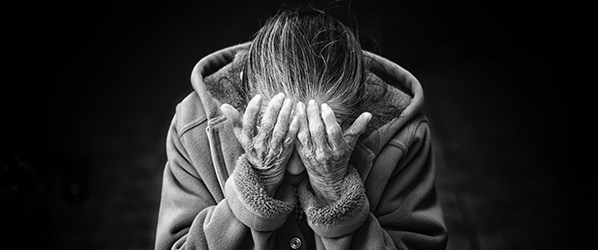 November 09, 2017

In the past several days, my morning prayers return to the same despairing and desperate lament:
It's too much! Violence upon violence has overrun grace upon grace.
I can't deal with all the terror and violence.
How much longer, O God. It's just too much!
My heart echoes the psalmist's cry:
"O God, do not keep silence;
do not hold your peace or be still, O God!" (Psalm 83:1)
In October we faced the deadliest mass shooting in our nation's history in the community of Las Vegas. Today, I grieve the horrific violence of the shooting at First Baptist Church in Sutherland Springs, Texas. In this small community, at least 26 people died and 20 others are injured.
In the United States, we have assumed safety and comfort as Christians. It is unimaginable to think that going to church could be dangerous. I want to share the words I wrote in September of 2016. My passion for this message has grown with each moment of despair.
The only place I can turn is to the One who is always faithful. So, the refrain to my lament is:
"Great is thy faithfulness! Great is thy faithfulness!
Morning by morning new mercies I see;
all I have needed thy hand has provided;
great is thy faithfulness, Lord, unto me!" (UM Hymnal #140)
God remains God in the midst of the violent chaos. And God's saving, reconciling narrative remains unwavering in the midst of hopelessness and despair.

I urge you to turn to God in prayer. Pray for all those who suffer as a result of violent and terror-inducing acts. Pray that God will comfort families and friends of the victims. Pray for the first responders and those, including the police, who work to protect public safety. Pray for all those feeling vulnerable, isolated, insecure, and fearful. Pray for peace.

I urge you to not be afraid. God will be with us. There are some resources for you to use with this message. As you examine the safety of the surroundings at your church buildings and the places where you congregate to worship Him, know that God is with you.

I pray:
Gracious and ever-faithful God, Prince of Peace, Healer of the Nations, vanish our despair and fear. Grant us wisdom, strength, courage, and humbleness of heart to always choose your path; to always choose to overcome evil with mercy and justice; to always choose peace; to always place our trust in you, through Jesus Christ, our Lord. Amen.


Bishop Bruce R. Ough
Dakotas-Minnesota Area
The United Methodist Church
---
Resources from The United Methodist Church
External Articles