By:
Dakotas Conference Communications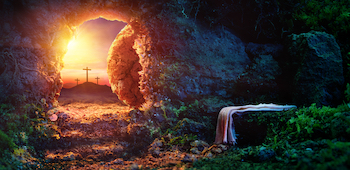 Easter Message from Bishop Deb Kiesey |  Words are not Enough
    "On Easter Sunday, when the pastor got up to preach, he confessed he couldn't come up with a sermon for Easter. After thought and prayer, it seemed words were too trite and too overused. He couldn't find the words to put such a momentous occasion in its proper perspective. Finally, he said, 'All I can say is when I think of this day and what it commemorates in the life of humanity - and in my life - I feel a joy that is greater than anything else I have ever felt.'" Read Bishop Deb's message and download the text here.
Call for Annual Conference 2022 petitions, resolutions and award nominations | Due April 15
     Do you have a resolution, petition, specific legislation, or award nomination you would like to have considered at the 2022 Dakotas Annual Conference, being held June 9-11, 2022, in Bismarck? All proposals for petitions and resolutions for the Dakotas Annual Conference Session must be submitted electronically, by April 15. Several awards will be announced at annual conference. Some are chosen by the cabinet, some by CCYM, and some via open nominations. Details here.
Codependency Coaching for Clergy | Begins April 20
    Clergy, if you feel pressure to meet everyone's needs and are emotionally drained, take this time for your own health. For 12 weeks, join this small group led by Stephanie Moore, a licensed mental health counselor, and gain tools to end codependence. Wednesdays, April 20-July 6, noon-1 p.m., online. Details here. Registration form here.
Student Loan Forgiveness Webinar | May 9
    Over 100,000 individuals have received loan forgiveness, in part because of the Limited Public Service Student Loan Forgiveness (PSLF) program. That number is expected to increase significantly through the October 31, 2022 deadline. This is an exciting opportunity for clergy and conference employees. Previously ineligible borrowers may now be eligible under the limited PSLF waiver. Join the FREE virtual workshop for clergy and others serving the public sector (including churches). Get event details here, or contact Diane Owen.
New for Dakotas  and Minnesota Clergy | Clergy Well-being Grant
    The Dakotas-Minnesota Area offers this new grant of up to $1,500 to support clergy well-being. Examples of what this grant can be used for include a health coach, spiritual director, gym membership, creative arts experience, retreat, hiking boots, and more. Apply here.
COMING UP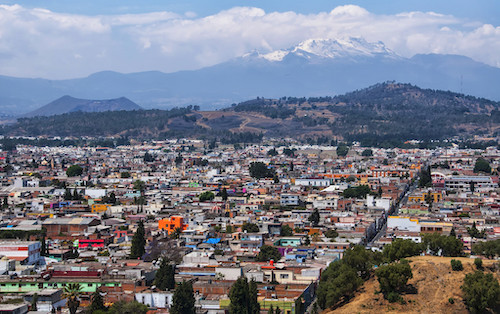 Virtual Mission Trip to Mexico | Beginning April 20
    Take a virtual mission trip with Nan McCurdy and Miguel Morena - both live, in fellowship hall at Faith UMC in Fargo or on Zoom from your home. Nan and Miguel will be on Zoom from Mexico and will be showing videos of the work they do and the area of the country they are located in, and discuss some of the endemic problems this part of the world faces, in part due to US involvement. Join us for 6 weeks of FUN and learning at 7 - 8:30 p.m. CDT each week. Contact Christopher Hansen or Jan Jones by e-mail or call Jan at 763-291-3658 for more details.
Clergy Benefits Academy and Delivered to You | April 25-26
    Wespath Benefits and Investments – Delivered to You is an online event for two days, April 25-26, 2022. The 3.5 hour event begins at 1pm CDT / 12noon MDT each day. On April 26, there will be optional breakout opportunities beginning at 11:30am CDT / 10:30am MDT. The Board of Pensions has financial assistance for participants. Contact Leana Stunes at leana.stunes@dakotasumc.org.  More info here. 
Breakthrough Ministry Grants | Due April 30
    Breakthrough Ministry Grants: Grants are offered to churches and related organizations from the Dakotas United Methodist Foundation and Dakotas Conference of the United Methodist Church. Grants will be awarded quarterly as seed money to launch new ministries or expand an existing ministry. Learn more about Breakthrough Ministry Grants here.
Practical Church Leadership Course | Applications due May 1
    The Practical Church Leadership certificate program (formerly known as Nonprofit Church Leadership, or NPCL) is a year-long, online graduate certificate program for clergy through Dakota Wesleyan University. The course is designed to increase competencies in leadership. View summaries of past applied projects by pastors in 2019 and in 2020 or view the application to learn more about the program. Applicants will need to ask the leadership team of their church to complete this Endorsement of Participation form. The deadline to submit your application is May 1, 2022. 
Youth Worker Academy 2022 | May 13-15
    Join us for an amazing time of training, sharing, and connection for pastors and lay leaders that work with youth in churches across the Conference. Youth Worker Academy will be held at Lake Poinsett Camp May 13-15, 2022. Kenda Creasy Dean from Princeton Theological Seminary will be there. Details here.
2022 Clergy Women's Retreat | May 15-17
    Come and enjoy the serene surroundings, worship, conversation and company of other United Methodist Clergywomen at this year's retreat. Located outside Marvin, SD, the Abbey of the Hills, provides individual rooms for private space, outdoor activities and plentiful comfortable spaces for conversation inside and out. For more information, including retreat schedule, brochure, registration form, and Abbey information, click here. Direct any questions to Kris Mutzenberger.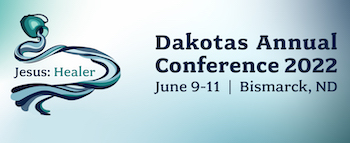 Annual Conference 2022 | June 9-11, 2022
    The 29th session of the Dakotas Annual Conference will be held June 9-11, 2022, in Bismarck, North Dakota. The gathering will include inspiring worship, business, conversations about who and where we are, and celebrating clergy milestones. After two challenging years of being apart we are ready to gather as one body at the Bismarck Event Center. Drawing on Psalm 23 and John 10:10-11, our theme is "Jesus: Healer." Details here.
RESOURCES 
UMAC Awards | Conference Communicators receive two awards
    The Dakotas Conference communicators, Doreen Gosmire and David Stucke, earned two awards from the United Methodist Association of Communicators (UMAC), comprised of communicators from across the denomination. The 2021 Lenten study, "Surprise the World," took first place in the multi media category. Videos and marketing materials for "A Very Dakotas Christmas" took first place in the marketing category.  Complete UMAC details here.
Camp registration is OPEN | View by camp location below
    Summer 2022 camp registration is open! Check this link to see all the exciting camp offerings at Wesley Acres, Storm Mountain, and Lake Poinsett. Remember the Early Bird Discount? Register before April 30 and receive a discount of $5 off per night. Save even more by bringing a friend with you to camp. Click here for details, or call the camping office at 855-622-1973. 
Dakotas Annual Conference | Executive Director of Finance and Administration
    The Dakotas Annual Conference of The United Methodist Church is seeking an experienced financial professional to partner in leading and stewarding the vision and resources of the Annual Conference. The Executive Director of Finance and Administration is a full-time, exempt position. Applications will be received until April 29, 2022, with initial application review beginning April 22, 2022. For all the details see this listing.
Ministry Assistant | Celebration UMC, Brandon, SD
    Celebration UMC is seeking a Christian, competent, energetic, motivated and personable Ministry Assistant to join our dynamic team oin Brandon, South Dakota. This part-time person will work directly with the pastoral team, Monday-Thursday, to provide personalized administrative and ministry support in a well-organized and timely manner. For a full job description and contact information, please click here, call Pastor Addy at 605-630-4809, or e-mail Pastor Addy Kenkel.
Rapid City First UMC | Contemporary Worship Leader 
   Rapid City First United Methodist Church is seeking applicants for the position of Contemporary Worship Leader. This part-time position is tasked with leading contemporary worship music in a way that is appealing, inviting, engaging and worshipful. We expect the discipleship, musicianship, professionalism and care of this person will continue to help our congregation and music team grow in spirit and in knowledge. See full job description and contact info here.