By:
Dakotas Conference Communications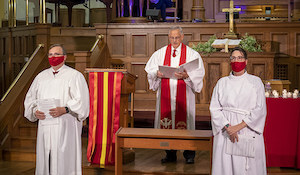 BOM Candidacy Forum | February 15
   Are you unsure of all the steps and what is next on your journey as a candidate for ministry?  Here is your chance to ask questions and get answers! Join a Zoom call with Rev.  Sara McManus, the registrar for the Dakotas Conference Board of Ordained Ministry, on Tuesday,  February 15, 2022, at 12pm MST / 1pm CST.  Get the details here. 
COMING UP
Men's retreat at Storm Mountain Center | Feb. 18-19, 2022
   Men of the Dakotas! Join us for our annual men's retreat as we study Play the Man by Mark Batterson. Using this 4-session DVD-based curriculum we will wrestle with how our culture lost its definition of manhood, leaving generations of men and men-to-be confused about their roles, responsibilities, relationships, and the reason God made them men. From there we will come to understand what it means to be a man of God as we study Batterson's seven virtues of manhood. Check out the information here and join us for the retreat.
Financial Foundations | Feb. 21 webinar
   Join the quarterly webinar at 7pm CST / 6pm MST. This quarter's topic is "Investigating your Balance Sheet." The balance sheet is often the most ignored financial statement. It's not nearly as exciting as a budget report or statement of profit and loss, but understanding your church's balance sheet can lead you to making some important decisions. Register here.
Town Hall Meeting | March 1
   Rebecca Trefz and Jeff Pospisil will share some relevant updates regarding the work of the Dakotas Conference as well as take your questions. Join us on Facebook at 3pm Central, 2pm Mountain. Click here for details.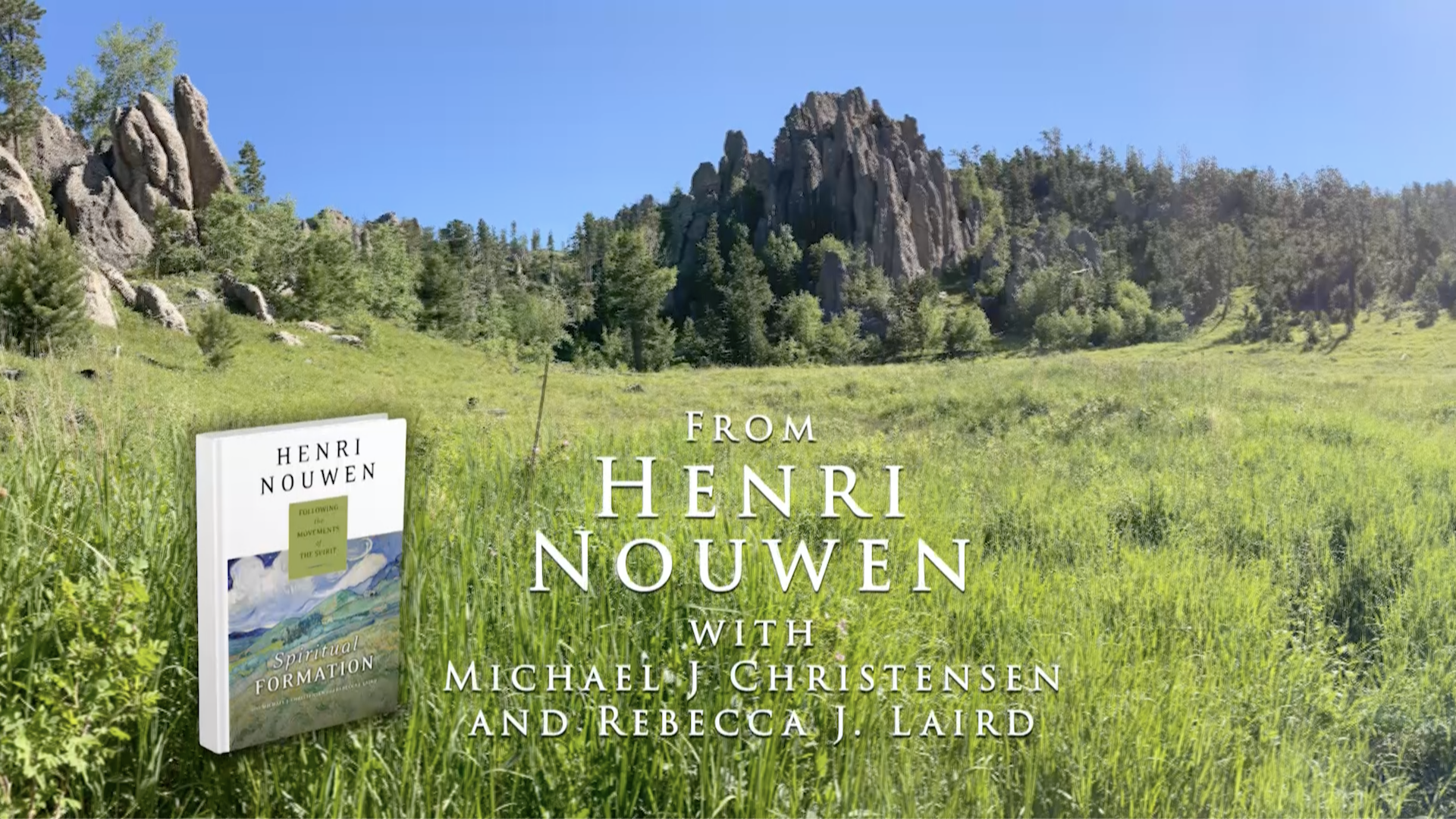 2022 Lenten Study | Spiritual Formation: Following the Movements of the Spirit
    Our relationship with God, who loves us beyond all measure, is a  journey. This Lent (March 2-April 17, 2022), the Bishop and Cabinet invite all Dakotas United Methodists to join an all-Conference Lenten book study. Reknowned author Henri Nouwen understood the spiritual life as a journey of faith and transformation that is deepened by accountability, community, and relationships. Spiritual Formation reveals Nouwen's sage advice on how to live out the five classical stages of spiritual development. This Lent explore Nouwen's unparalleled wisdom on how to move from the mind to the heart and live there in the center—the place where God dwells. More info here.
First Aid for Mental Health | March 10 & 24
   One in every five Americans experience mental illness each year. The signs of someone struggling with mental health are often subtle, leaving many conditions undetected, undiagnosed and untreated. Wespath is offering First Aid for Mental Health, a two-part live training webinar. This training is free for all UMC clergy and their spouses and congregation members. Details here.
Discernment Retreat | March 26 & April 30
   Are you wondering how God is calling you? Attend the Discernment Retreat on March 26, and April 30, 2022, at the Dakotas Conference Office in Mitchell, South Dakota, or on Zoom. The Lay Servant Ministries Basic Course is a foundational course designed to equip new church leaders and renew current leaders. Details here.
In our hearts  | Rev. Jack Early
   Rev. Dr. Jack Early, 96, died on January 22, 2022 in Louisville, Kentucky. He was a former president of both Dakotas Wesleyan (1958-69) and Pfeiffer University, as well as a lifelong Methodist. Read his obituary here. 
Best of Italy and the Oberammergau Passion Play | Departing on August 15, 2022
    Join Bishop Laurie and Rev. Gary Haller along with others from the Dakotas and Iowa Annual Conferences for 12 days in Germany, Austria, and Italy. You'll explore Innsbruck, have the opportunity to see the Oberammergau Passion Play, and spend time in Venice, Florence, Assisi, and Rome. Pricing starts at $5946  from Bismarck, Fargo, ND,  Rapid City, SD, or Sioux Falls, SD, departing on August 15, 2022.
RESOURCES 
Builders Club | Winter 2022 project
   The Dakotas Methodist Foundation's Builders Club has announced their Winter 2022 project. Tolstoy UMC is in need of a new roof, as water is leaking into the Sunday School rooms. The congregation is doing all they can, and hope to make additional improvements to provide a base for their ministry outreach. See how you can help here.

Apply for an Elisha or Samuel Internship | Apply by March 1
    The Elisha Project is an internship program for students who have completed at least one year of college, which allows the opportunity for students to explore, discern their call, and discuss with mentors and peers where God is leading them. The Samuel Project is a 10-week summer program for high school students, specifically seniors before or after their senior year, who already feel God's call to ministry. Apply by March 1, 2022, here.
Camp registration is OPEN | View camps here
   Summer 2022 camp registration is open! Check the link above to see all the exciting camp offerings at Wesley Acres, Storm Mountain, and Lake Poinsett. Remember the Early Bird Discount? Register before April 30 and receive a discount of $5 off per night. Save even more by bringing a friend with you to camp. Click here for details, e-mail or call the camping office at 855-622-1973. 
Land Acknowledgement Journey | March 20 - April 7
   A land acknowledgement is a formal statement that recognizes and respects indigenous peoples as traditional stewards of this land and the enduring relationship that exists between indigenous peoples and their traditional territories. Join a group of Hopeful EarthKeepers from the Minnesota Conference to learn to write a meaningful land acknowledgement statement while taking part in a transformative journey. Cost $20 for all six sessions, which includes the book used: On This Spirit Walk, by Henrietta Mann & Anita Phillips. Register here.
Rapid City First UMC | Contemporary Worship Leader 
   Rapid City First United Methodist Church is seeking applicants for the position of Contemporary Worship Leader. This part-time position is tasked with leading contemporary worship music in a way that is appealing, inviting, engaging and worshipful. We expect the discipleship, musicianship, professionalism and care of this person will continue to help our congregation and music team grow in spirit and in knowledge. See full job description and contact info here.
Large projector screen available
     Steele/Tuttle United Methodist Church in North Dakota has a screen that is electric. The church replaced the large screen with a television. If any church is interested in the screen they can have it. Call  701-516-7407 for more details.