By:
Dakotas Conference Communications
THIS WEEK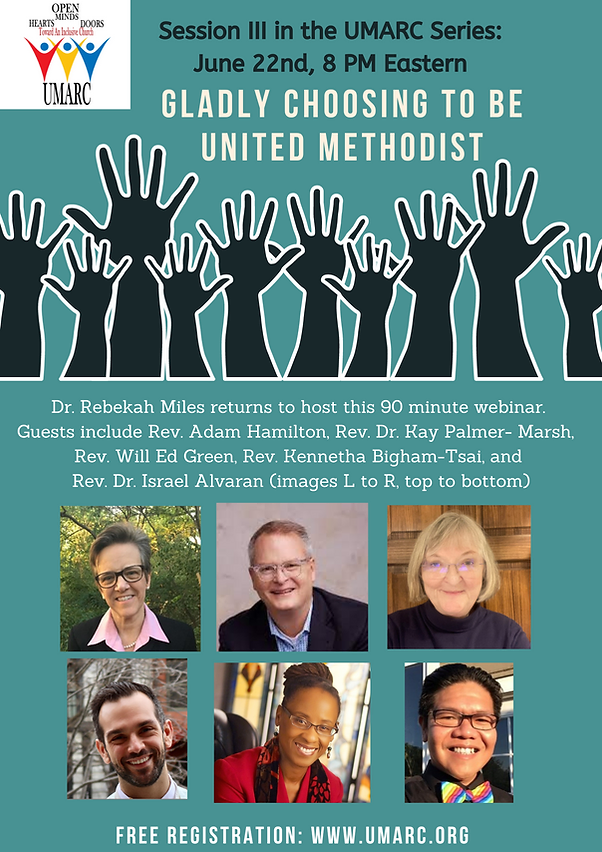 Gladly Choosing to Be United Methodist | Recorded June 22, 2022. 
"Gladly Choosing to Be United Methodist" is a webinar sponsored by the United Methodist Association of Retired Clergy (www.umarc.org) recorded on June 22, 2022. The panelists were: Rev. Adam Hamilton, UM Church of the Resurrection, Rev. Kennetha Bigham-Tsai, Chief Connectional Ministries Officer of the UMC Connectional Table, and Rev. Will Ed Green, Associate Pastor of Foundry UMC in Washington, DC. Watch the recording here.
Breakthrough Ministry Grants | Apply by July 31
    Breakthrough Ministry Grants are offered to churches and related organizations from the Dakotas Methodist Foundation and Dakotas Conference of the United Methodist Church. Grants will be awarded quarterly as seed money to launch new ministries or expand an existing ministry. Learn more about Breakthrough Ministry Grants here.
Clergy Group Opportunity | Begins August 5
    Clergy, if you feel pressure to meet everyone's needs and are emotionally drained, take this time for your own health. For 12 weeks, join this small group led by a licensed mental health counselor and gain tools to end codependence. You will meet virtually every Thursday, from noon to 1pm CDT. More details here. or register here.
Foundations of Faith community Nursing course | Begins Sept. 9
     Foundations of Faith Community Nursing course, a collaboration with Augustana University, Sanford and Avera Faith Community Nursing Centers,  is open to persons of all denominations. This is an opportunity to help nurses and congregations who are interested in working or volunteering in this way.  See this flyer and get the details and registration info.
Leadership Institute | Sept. 28-30
    Join us in-person or online for the Leadership Institute, a conference designed to equip, encourage, and inspire ministry leaders like you from all over the country and around the globe. You'll experience: meaningful worship, eight powerful keynote speakers, time for prayer, reflection, networking, team building, and more. Add the Pre-Institute option to your in-person Leadership Institute experience and choose from over 40 breakout sessions focused on specific ministry topics with practical ideas you can take back and adapt to your context regardless of your church's size. Get the details at li.cor.org.
Jurisdictional Conference Scheduled | Nov. 2-5, 2022
    In response to Judicial Council decision 1445, the Council of Bishops (COB) has formally set the dates for regular sessions of the Jurisdictional Conferences of The United Methodist Church (UMC) to be convened November 2-5, 2022.  Each jurisdiction will determine how many bishops will be elected in their areas. See the full press release here.
RESOURCES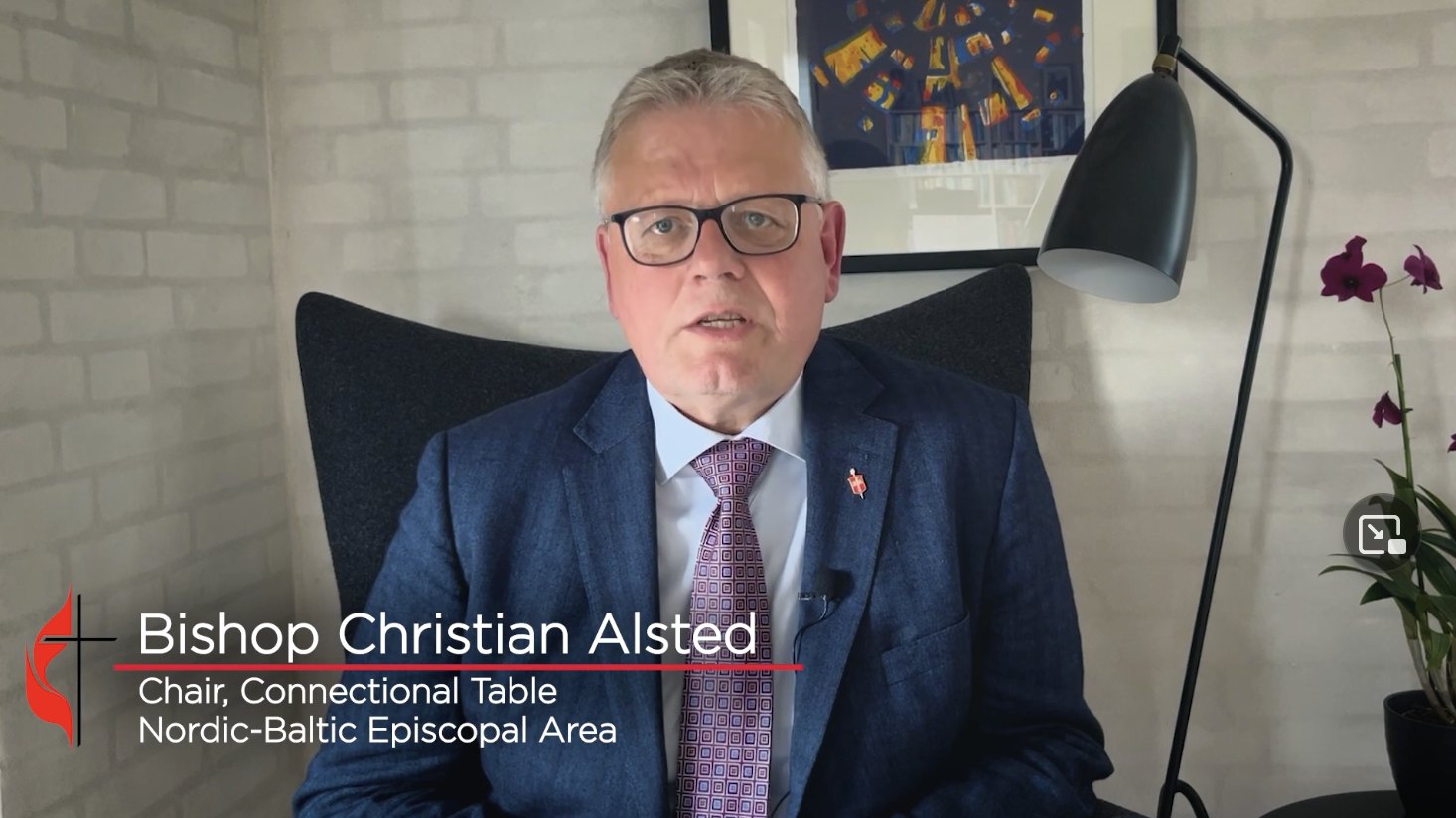 State of the Church Report | June 2022
    This State of the Church Report describes how The United Methodist Church, over this past year, has sought to better define its missional and theological identity. We have done that at a very sensitive time in the life of our church and in the context of our decades-long struggle over how to be in ministry with our LGBTQIA+ siblings. Our efforts have led us to ask a question similar to the one put to Peter. Who do we say that we are? See the report video here.
Podcast | Enneagram Wisdom for Our Spiritual Journey
    Suzanne Stabile, a United Methodist known as the Enneagram Master, shares how this ancient personality tool can help us draw closer to God and suggests how John Wesley's Enneatype may have influenced Methodism. Listen to the podcast here.
Clergy Well-being Grant | Apply now
    The Dakotas-Minnesota Area offers this new grant of up to $1,500 to support clergy well-being. Examples of what this grant can be used for include a health coach, spiritual director, gym membership, creative arts experience, retreat, hiking boots, and more. Apply here. 
Technology Coordinator | Downtown Mitchell First UMC
   Downtown First United Methodist Church has an opportunity for you! In this part-time role, the Head Technology Coordinator will oversee the technology for worship, presentations, livestream, and radio broadcasts. You must be available for Sunday morning services and other services as needed (funerals, weddings etc.). Salary will depend on your skills, but we are willing to train the right individual. For more information and to download the application, click here.
Inbound Marketing Content Associate Specialist | GCFA
    The General Council on Finance and Administration of The United Methodist Church is currently recruiting for the position of Inbound Marketing and Content Specialist. Applications will be accepted until position is filled. Click here to view the posting.
Senior Helpdesk Specialist | GCFA
    GCFA is presently seeking candidates for an addition to the Information Technology Services team in the position of Sr. Helpdesk Specialist. Responsible second level support for all standard software and hardware. May also be called upon to deliver technical training and support needs for customers with telephone help desk activities, as well as go onsite as needed or requested to provide training or support assistance to clients.  Click here to view the posting.
Ministry Assistant | Celebration UMC, Brandon, SD
    Celebration UMC is seeking a Christian, competent, energetic, motivated and personable Ministry Assistant to join our dynamic team oin Brandon, South Dakota. This part-time person will work directly with the pastoral team, Monday-Thursday, to provide personalized administrative and ministry support in a well-organized and timely manner. For a full job description and contact information, please click here, call Pastor Addy at 605-630-4809, or e-mail Pastor Addy Kenkel.