The weather is a little warmer and snow is melting, a sign of renewal and spring. Spring into your faith with us this week and join us for the 2020 Lent study—Reckless Love, attend a General Conference listening session with the Dakotas Conference delegation, register to attend the Generosity Journey Seminar,the Congregational Care Seminar and Youthworker Academy. Now is the time to apply for the 2020-2021 cohort for the Nonprofit Leadership Certificate Program and sign up to volunteer at GC 2020.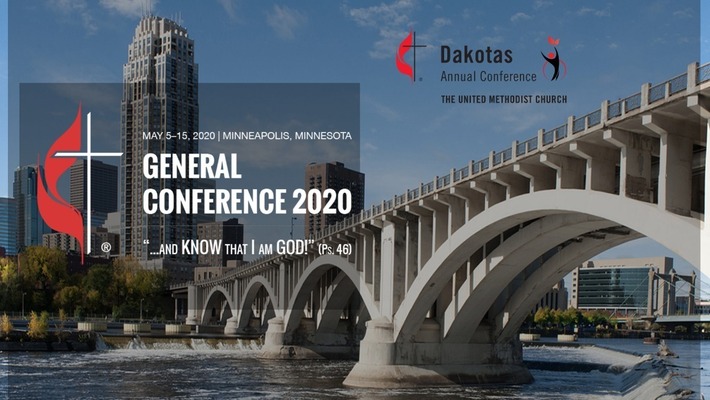 Pray with us | March 3-9
We ask you Lord to prepare us for the resurrection and lift up our live to you. We especially pray for these leaders.
Reckless Love | Join us for the 2020 Lenten study
The 2020 Lenten video study will feature the cabinet members of the Dakotas and Minnesota Conferences and the book, "Reckless love: Jesus' call to love our neighbor," by Tom Berlin.
General Conference 2020 Listening Sessions | March 15 and March 25
The General Conference delegation for the Dakotas Conference will hold two listening sessions, one on March 15 at 1:30-3 p.m., and one on March 25 at 7-8:30 p.m. You can participate in person or online.
The Generosity Journey Seminar | March 25 and 26
David S. Bell, an experienced pastor, development director, and regional and national church executive, joins us March 25th and 26th at Sunnycrest UMC in Sioux Falls, South Dakota.

Congregational Care Seminar | March 27-28
Read about one lay leaders experience here.
Non Profit Church Leadership Certificate Program | Applications due April 15
Applications are being accepted for the 2020-2021 cohort of this program at Dakota Wesleyan University. The application deadline is April 15, apply here.

Youthworker Academy | April 17-19
Youth Worker Academy will be held at Storm Mountain Center on April 17-19, 2020. The guest presenter will be Chris Hansen of Leadership Harbor. Get the details here.

AC 2020 | June 10-13
Nominations are now being accepted for the following awards: Denman Award for Evangelism, Francis Asbury Award, Streams of Justice Award, Youthworker Hall of Fame, Darrell Leach Youth Worker of the Year Award. All proposals for petitions and resolutions for the 2020 Dakotas Annual Conference Session must be submitted electronically. Award nominiations and legislative proposals are due March 30, 2020.

Volunteer at General Conference 2020 | Sign up here
Meet United Methodists from across the globe, volunteer for General Conference 2020!