THIS WEEK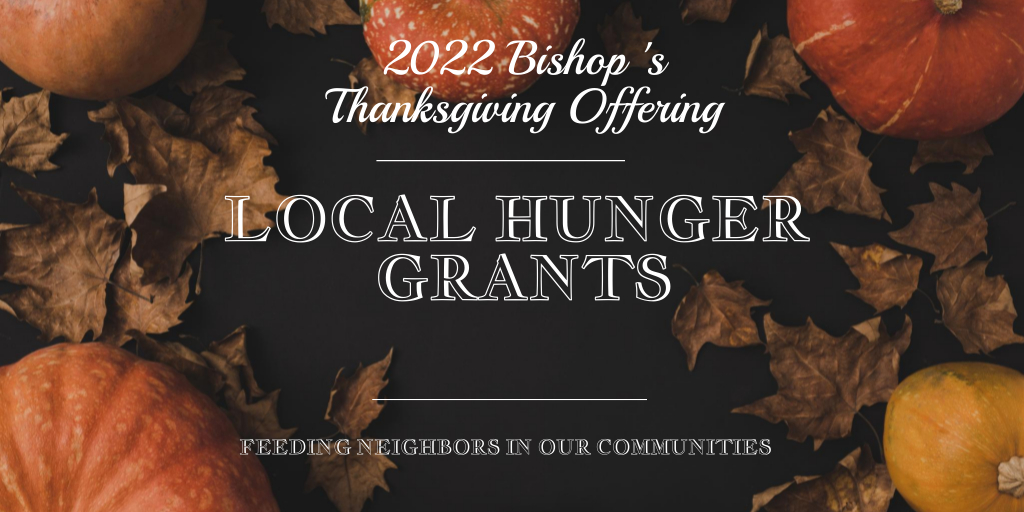 Bishop's Thanksgiving Offering | Local hunger grants
    Your Thanksgiving Offering will stay right here to feed neighbors in our own communities through Dakotas Conference Hunger Grants. These grants, up to $1,000 each, assist local churches in starting, continuing, or growing a ministry of feeding your neighbors. Get the details to offer your gift. 

Open House for Marjorie Evans-de-Carpio | November 27, 2022
    Marjorie will be leaving her position as Director of Solar Oven Partners on December 16, 2022.  The SOP Board is hosting an Open House as an appreciation and farewell to Marj and her family.  It will be held on Sunday, November 27, 2022 from 2-4 pm, at the Montrose United Methodist Church (109 S. 2nd Ave.) Montrose, SD.  Everyone who wishes to express their thanks and best wished to Marj is invited to join the celebration or send letters, e-mails, text messages, or phone calls.  A light lunch will be served.loo
United Methodist Student Day | November 27
    The United Methodist Church has dedicated November 27 as United Methodist Student Day, where we set aside time to honor and celebrate students in our congregation and around the world. With this special offering, we invest in their future. Encourage support with resources like offering talks, sermon starters, liturgies, age level resources and more to help spread awareness and encourage giving. Access resources.
COMING UP 
Hunger Grants | Due November 30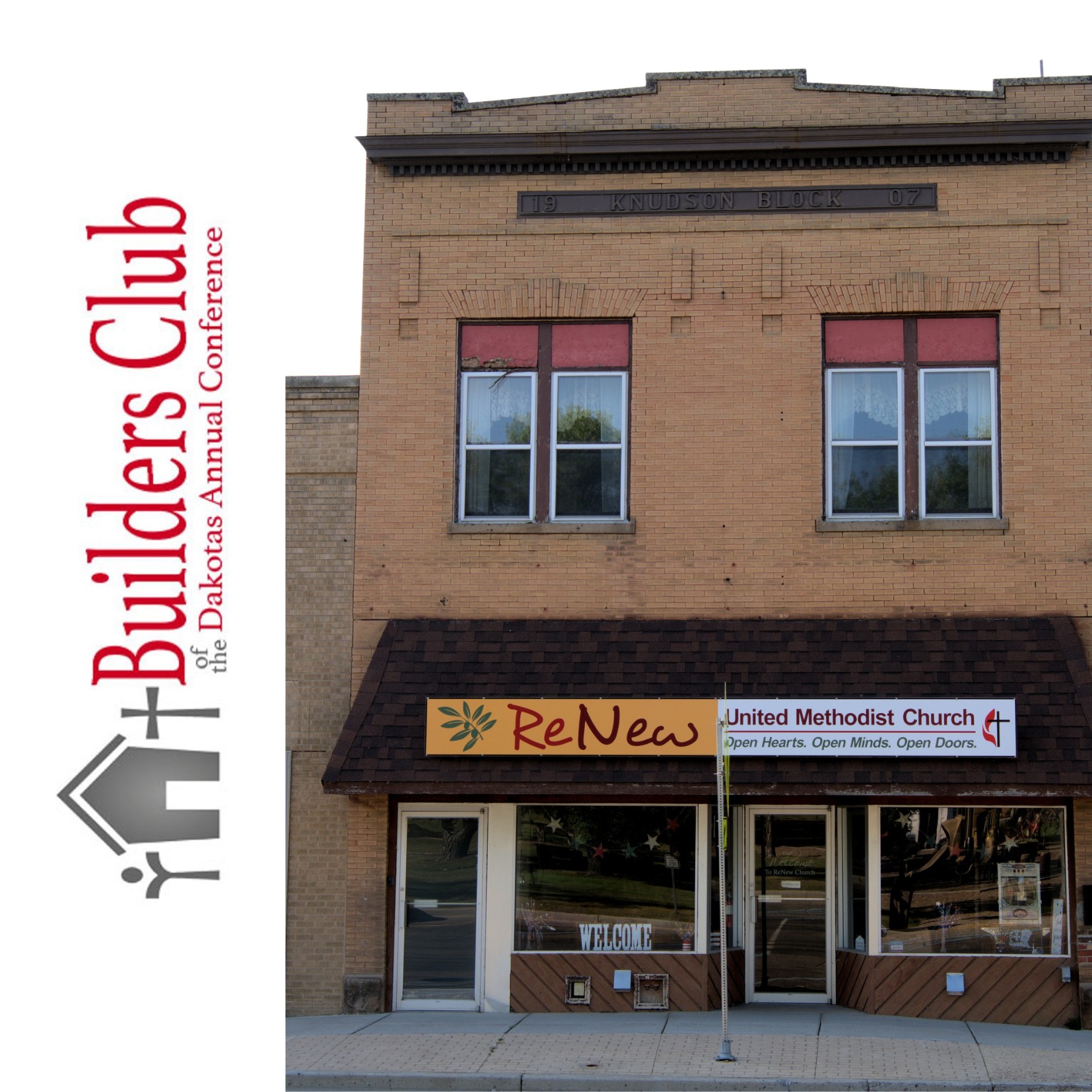 Food insecurity continues to be a problem within North and South Dakota and has become even more challenging following COVID-19 complications and inflationary pressure. Funds for these grants are being collected as a part of the 2022 Bishop's Thanksgiving Offering – please consider contributing to this offering. The application deadline is November 30, 2022.  Apply here. 
Builders Club Fall 2022 | Kenmare ReNew UMC
    ReNew United Methodist Church in Kenmare, North Dakota desires to be a place where people can come and renew their connection with each other and God. The ReNew UMC congregation describes themselves as a causal church with a contemporary attitude and welcomes all to come as they are. Join the Builders Club. Donate
A Very Dakotas Christmas | Online service
    It is beginning to look like Christmas in the Dakotas Conference office! We are filming "A Very Dakotas Christmas." This online service will be available for churches to use this holiday season. Here is a sneak peek at the order of worship. 
Clergy Epiphany Gathering | January 8-9
    The Dakotas Conference Cabinet invites clergy to join them at the Clergy Epiphany Gathering- "Reflect, Release, and Reset" on January 8-9, 2023. We will celebrate the arrival of and meet our new Bishop and lean into the message of the hope we have in Jesus Christ. See details here. 
Preaching Workshop | January 10-11
    You are invited to a Preaching Workshop on January 10-11, 2023, in Aberdeen, SD. Pastors Annie Carlson and Jordan Minnich Kjesbo will lead the Preaching Workshop focused on yearly planning, preparation, available resources and organizing for successful preaching whether using the lectionary or series. See details here. 
RESOURCES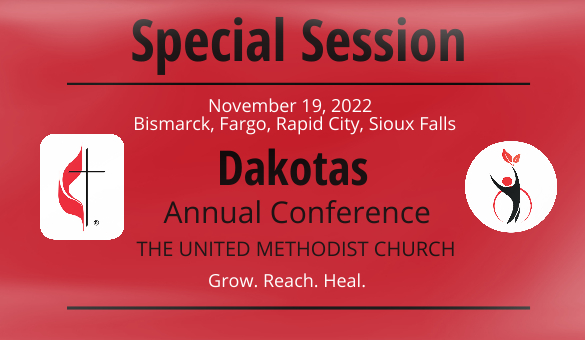 Annual Conference Special session |View a summary 
    A Special Session of the Dakotas Annual Conference was held on November 19, 2022, and  the disaffilation agreements of 18 churches were ratified.  You can watch the recorded session on the Dakotas Conference website. Access the Conference Workbook and other resources.  

Youth ministry coaching opportunity
    Vicky Vetter of Bismarck Legacy UMC, and Andrea Plueddeman of Fargo First UMC, received Breakthrough Ministry grants to undergo training with National Association of Youth Ministry Certification program and become certified ministry coaches. They attended three days of training in Pittsburgh in October, learning how to coach colleagues in ministry to identify areas for growth and guide them towards their own goals and solutions. To complete their certification both women now need to practice coaching with one individual for 6 hours (or 8, 45 min sessions) with some oversight and feedback from the trainer. Vicky is looking for someone to coach in the Bismarck area, preferably someone working with students or children in a church; you can reach her at vicky@legacyumc.org.
Free COVID vaccine clinics | SD churches apply
    The SD Department of Health will coordinate through your church, to conduct a Covid-19 clinic in any community within South Dakota. Complete and submit vaccination assistance request form.
Advent Resources | Order today
    Invite your community to worship with you this Advent with the help of customizable outreach resources! Choose from banners, signs, postcards, invitation cards, posters and more. All are available in a wide variety of designs and messaging.