By:
Doreen Gosmire, director of communications, Dakotas UMC
I was hungry and you gave me food to eat. I was thirsty and you gave me a drink. I was a stranger and you welcomed me. I was naked and you gave me clothes to wear. I was sick and you took care of me. I was in prison and you visited me. Matthew 25: 35-36 (CEB)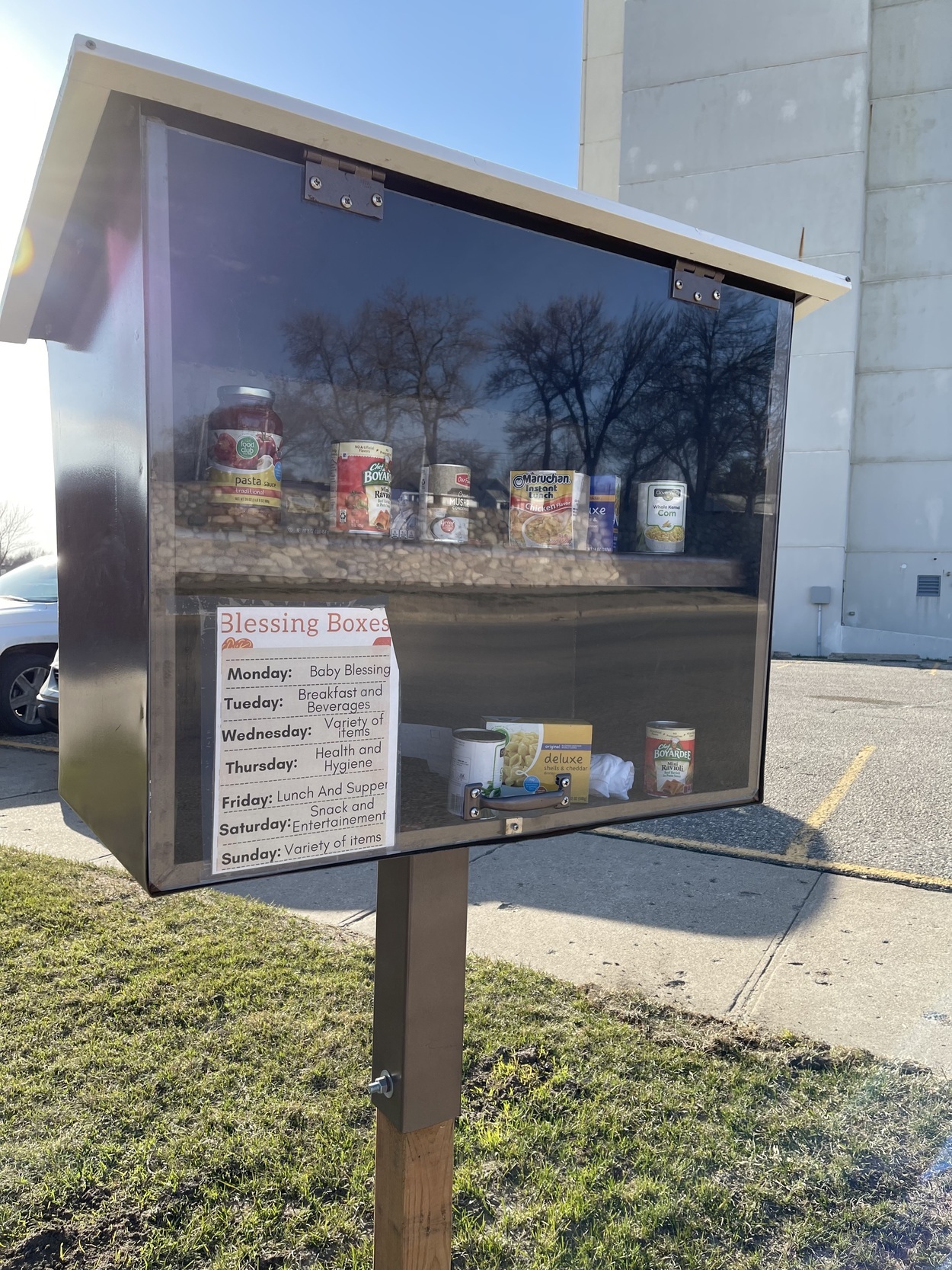 "The Blessing Boxes are a true Matthew 25 ministry," said Rev. Mark Ehrmantraut, who serves at Vincent United Methodist Church in Minot, North Dakota. "God has used it for the greater good. The Holy Spirit is moving and shaking with this congregation and the community.:

It started last fall when Katie Ramsdell, the youth director at Vincent UMC, caught a glimpse of the idea of building boxes and filling them with things people needed when she was visiting Bismarck, North Dakota. She brought the idea back, and soon her husband Derrick made two boxes that looked similar to the free little library boxes.

Two Blessing Boxes are located on the east and west sides of the church and provide free items to people in need in the community. Grocery, household, and hygiene items were available for people in the neighborhood to come on by and take what was needed.

"When I came to serve at Vincent UMC in the fall, the ministry was starting. Things started kind of slow. It seemed like we would get things into the boxes, and then they may sit empty for a while," said Pastor Mark.

The empty boxes tugged on the heart and soul of Bonnie Oakes. Bonnie and her husband would drive by and see that items were needed. She would go shopping and place her purchases in the boxes.

Oakes is involved in Bible Study Fellowship (BSF), and her online group studied the chapters of the book of Matthew. "We got into a conversation about the Blessing Boxes and how I had been driving by and trying to keep things in the boxes. Suddenly, I felt a surge of encouragement that God was calling me to step up," said Bonnie.

One day she ran into Pastor Mark, and Bonnie asked him how she could help more with the Blessing Boxes. One discussion led to another, and soon she became the coordinator for the Blessing Boxes. "Talk about the Holy Spirit showing up," said Bonnie. "I felt so blessed by the opportunity."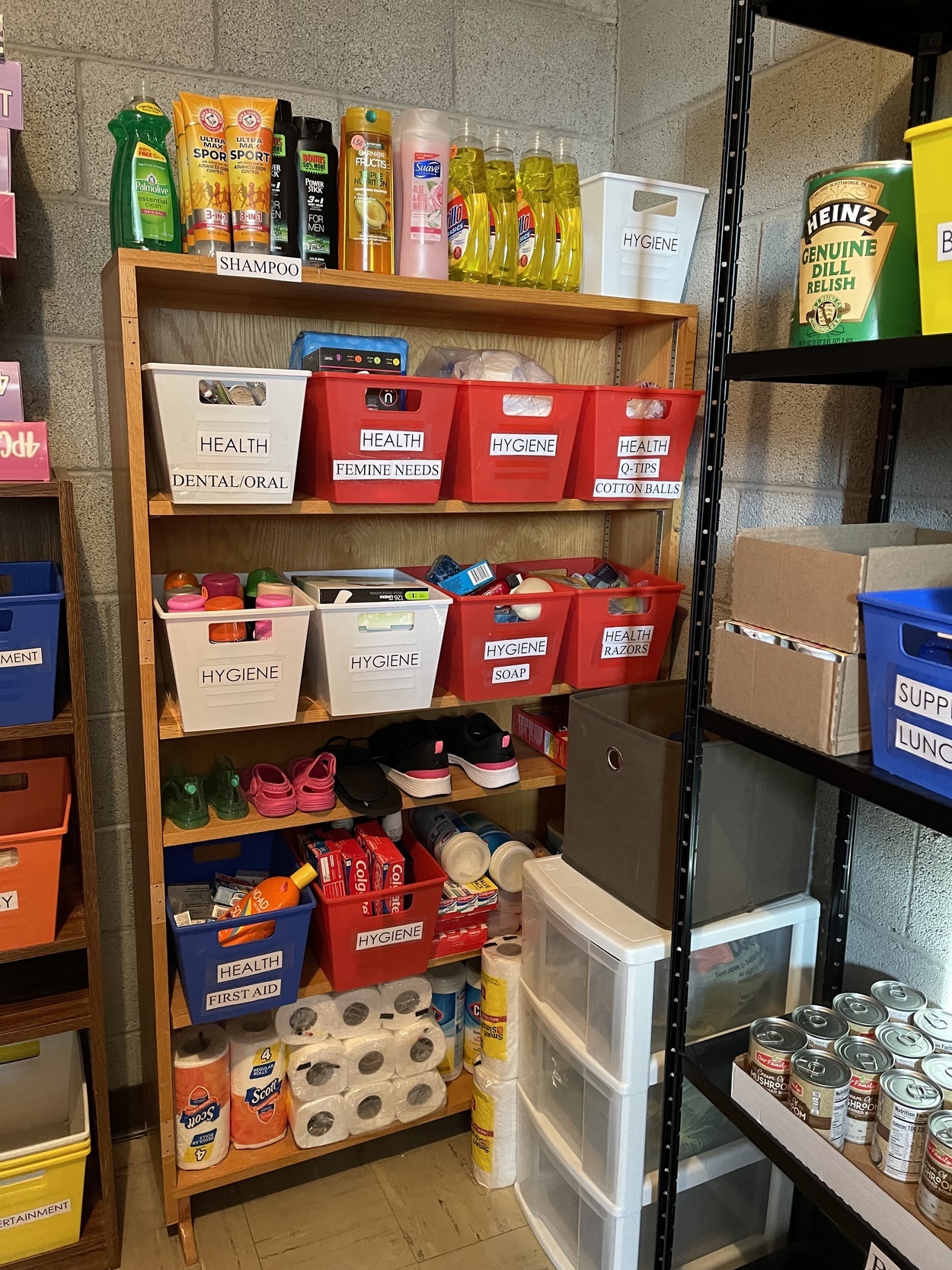 She reached out to stores in the community asking for discounts and donations. Together with others, they mapped out an intentional plan to keep items in the boxes with a different focus for each day of the week.

Each night Bonnie and her husband stock the boxes. Mondays are focused on baby items. Tuesday's items are breakfast and beverages. On Wednesday, a variety of items are placed in the boxes. Thursday is dedicated to health and hygiene items. On Friday, food items for lunch and supper are placed in the Blessing Boxes. Saturday's focus is entertainment items, like games, small toys, and puzzles. Items to make a meal for a family are put in the boxes on Sundays.

"Every day is different. We planned to meet the variety of needs that we saw in the neighborhood," said Bonnie. "Most days, the boxes are empty by the end of the day. It is fun to see what happens. Someone will come by and add things throughout the day. People take the things that they need. Sometimes people will take a couple of items they need, but they leave a couple of items for someone else."

One of the highest needs is for baby items. So, to stir up interest and donations, Bonnie held a "Baby Blessings Shower" at Vincent United Methodist Church. Everyone in the congregation and the community was invited to bring one baby item to the shower. All donations of food, clothing, and household items received will fill the VUMC Blessing Boxes.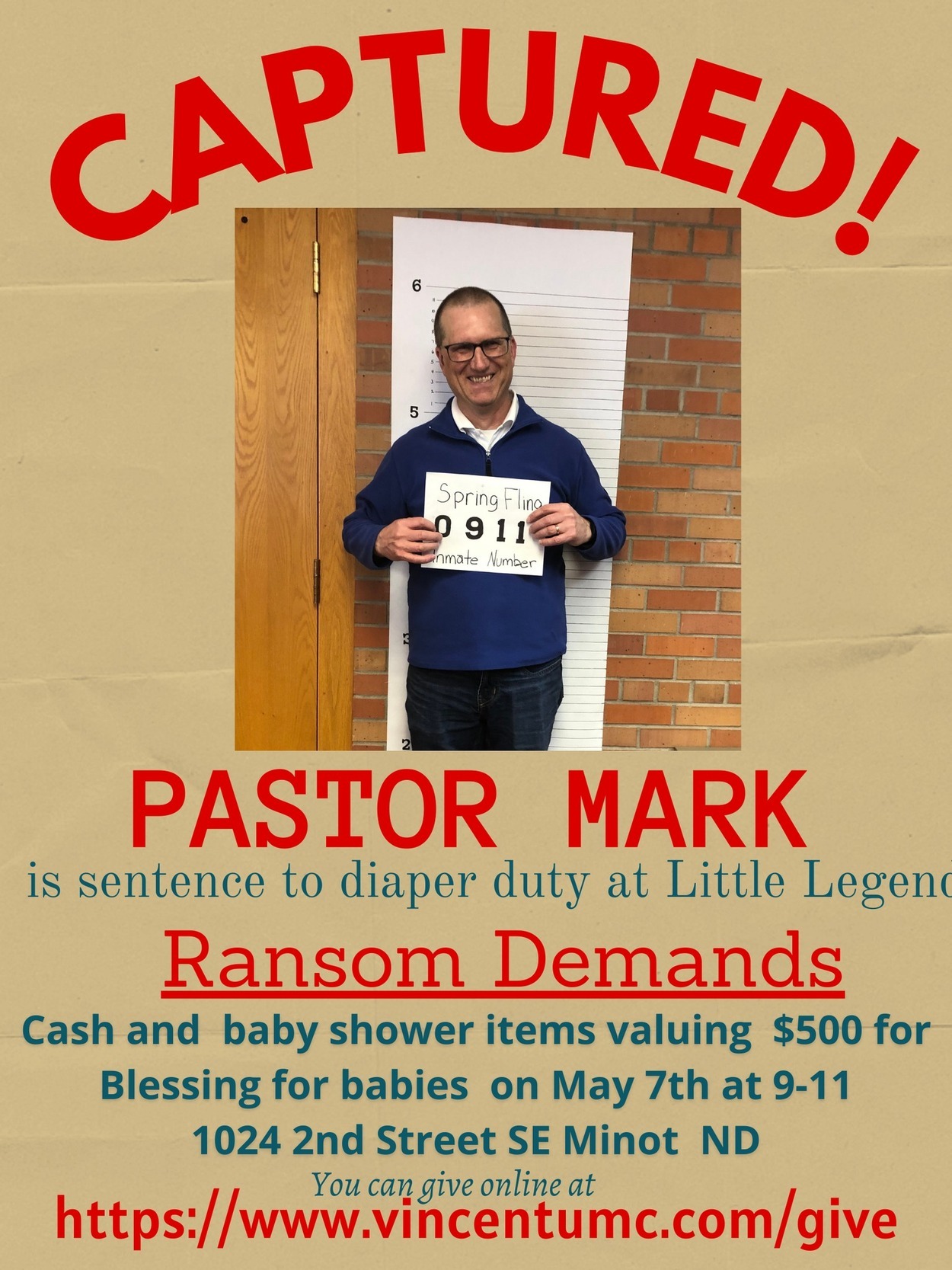 Little Legends Child Development Center, housed in the basement at Vincent United Methodist Church, got involved in the "Baby Blessings Shower." They took Pastor Mark hostage – for a good cause. He was put on "diaper duty" until the daycare's demands were met. The request was $500 worth of baby items or cash.

"I served in ministry in several settings where there was a daycare or child development center at the church. Sometimes there is little crossover and involvement between the congregation and the daycare," said Pastor Mark. "There is some real leadership and buy-in here."

The "Babies Blessing Shower" generated well over $500 worth of items and cash. Many of the people attending were inspired and offered to help in the future.

"After the shower, someone came up to me and told me that her husband wanted to purchase diapers whenever the supply was low. Another person went out and bought some dolls for us to use," Oakes said. "This ministry is such a blessing to the members and me at Vincent. I hope more people in our church community and Minot will get involved. Maybe we will see more Blessing Boxes throughout the town."

Read an article from the Minot Daily News about the baby shower.