By:
Dakotas Conference Communications
THIS WEEK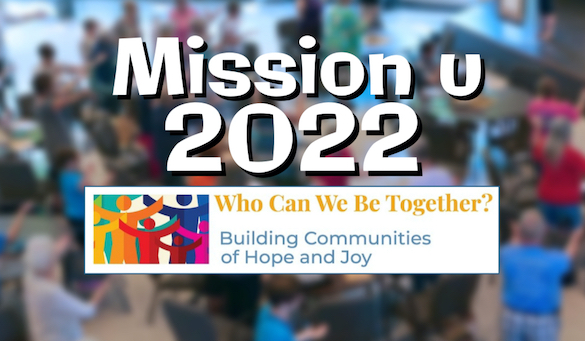 Mission u | Virtual event Aug. 11-13
    Virtual Mission u is an opportunity to study current issues impacting society with attention to the responsibilities in fulfilling the mission work of the church. Participants will grow in their understanding of the mission of the church in the current world context. This year's curriculum is designed to be easy to use in small groups, local churches, retreats, and other settings. You can still register for Virtual Mission u by Aug. 4, then join us Aug 11-13 (evenings and Saturday).
#BeUMC | Share and be inspired by others' #BeUMC stories
    Share your story! The full story of The UMC reflects all of our interwoven experiences. Consider our common roots and your answer to the question, "Why am I United Methodist?" Then, post a video, photo or written testimony on your preferred social media platform – don't forget to use the hashtag #BeUMC.
COMING UP 
Breakthrough Ministry Grants | Apply by July 31
    Breakthrough Ministry Grants are offered to churches and related organizations from the Dakotas Methodist Foundation and Dakotas Conference of the United Methodist Church. Grants will be awarded quarterly as seed money to launch new ministries or expand an existing ministry. Learn more about Breakthrough Ministry Grants here.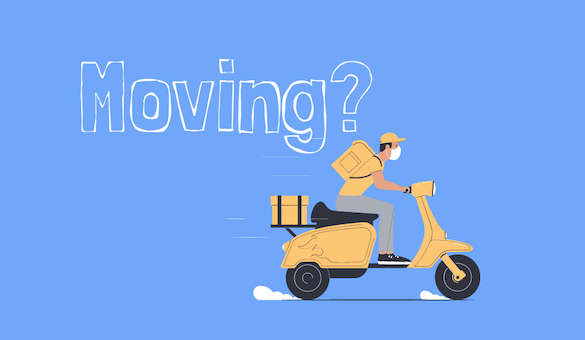 Clergy in Transition | Workshop August 2 and 6 
    Looking for healthy habits and strategies to help you navigate your current transition? Gather in small groups facilitated by an experienced clergy spouse, and learn how to have a healthy transition to a new church. Aug. 2, 6:30-8:30 p.m. Central, or Aug. 6, 9-11 a.m. Central, online.
Foundations of Faith community Nursing course | Begins Sept. 9
     Foundations of Faith Community Nursing course, a collaboration with Augustana University, Sanford and Avera Faith Community Nursing Centers,  is open to persons of all denominations. This is an opportunity to help nurses and congregations who are interested in working or volunteering in this way.  See this flyer and get the details and registration info.
Leadership Institute | Sept. 28-30
    Join us in-person or online for the Leadership Institute, a conference designed to equip, encourage, and inspire ministry leaders like you from all over the country and around the globe. You'll experience: meaningful worship, eight powerful keynote speakers, time for prayer, reflection, networking, team building, and more. Add the Pre-Institute option to your in-person Leadership Institute experience and choose from over 40 breakout sessions focused on specific ministry topics with practical ideas you can take back and adapt to your context regardless of your church's size. Get the details at li.cor.org.
Jurisdictional Conference Scheduled | Nov. 2-5, 2022
    In response to Judicial Council decision 1445, the Council of Bishops (COB) has formally set the dates for regular sessions of the Jurisdictional Conferences of The United Methodist Church (UMC) to be convened November 2-5, 2022.  Each jurisdiction will determine how many bishops will be elected in their areas. See the full press release here.
RESOURCES
Credit Union now GCFA Vetted Ministry Partner |Interfaith Federal Credit Union
    The General Council on Finance and Administration ‒ UMC Support (GCFA) is pleased to report that Interfaith Federal Credit Union has become a vetted ministry partner with GCFA. Interfaith Federal Credit Union has more than 70 years of devoted service to Methodists, helping to develop their understanding of unique financial needs in the faith community. Interfaith Federal Credit Union has offices across the country, including the former First Choice United Methodist Federal Credit Union in Rapid City, SD, and now offers a national footprint and membership to the United Methodist family. More details here.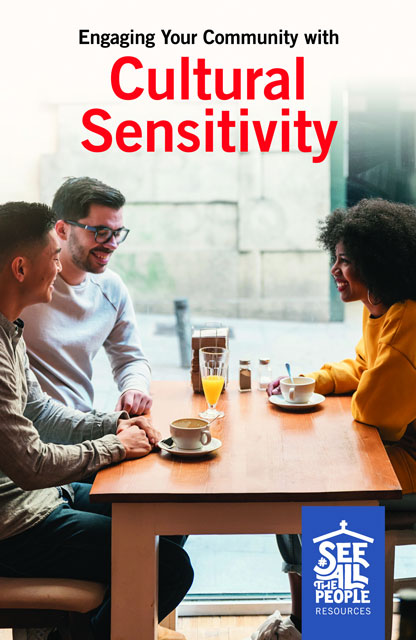 Cultural Sensitivity | Engaging Your Community 
    As the United States population becomes increasingly diverse, it is imperative for churches to develop the awareness and skills needed to interact successfully with people from diverse experiences. As church leaders seeking to connect with the community, we must be willing to be lifelong learners and willing to implement innovative ways of working with a diverse community. This work begins with understanding how culture operates. Training info from UM Discipleship Ministries here.
Clergy Well-being Grant | Apply now
    The Dakotas-Minnesota Area offers this new grant of up to $1,500 to support clergy well-being. Examples of what this grant can be used for include a health coach, spiritual director, gym membership, creative arts experience, retreat, hiking boots, and more. Apply here. 
Director of Children's Ministry | Sioux Falls First UMC 
    First UMC in Sioux Falls, South Dakota, is hiring a Director of Children's Ministry. This is a position that  will build a growing thriving children's ministry program that will build relationships with families and children ages birth-5th grade. This will be done by helping families and children know, experience, and follow Jesus and equip parents to be the primary disciple-makers in their children's lives. The Director of Children's Ministry will be a bridge builder, strengthening the bond between children and families inside and outside of the church. View details here.
Executive Director | Center for Connectional Resources and Administration
    Come work with us! The Dakotas Annual Conference of the United Methodist Church is hiring a new position. The executive director will join a team with a culture of excellence, creativity, and respect, to serve our churches. They will manage finance and administration matters in support of our mission to equip and support congregations across the Dakotas. Please send resume and cover letter to Kelsey Morgan in the foundation office.
Technology Coordinator | Downtown Mitchell First UMC
   Downtown First United Methodist Church has an opportunity for you! In this part-time role, the Head Technology Coordinator will oversee the technology for worship, presentations, livestream, and radio broadcasts. You must be available for Sunday morning services and other services as needed (funerals, weddings etc.). Salary will depend on your skills, but we are willing to train the right individual. For more information and to download the application, click here.
Inbound Marketing Content Associate Specialist | GCFA
    The General Council on Finance and Administration of The United Methodist Church is currently recruiting for the position of Inbound Marketing and Content Specialist. Applications will be accepted until position is filled. Click here to view the posting.
Senior Helpdesk Specialist | GCFA
    GCFA is presently seeking candidates for an addition to the Information Technology Services team in the position of Sr. Helpdesk Specialist. Responsible second level support for all standard software and hardware. May also be called upon to deliver technical training and support needs for customers with telephone help desk activities, as well as go onsite as needed or requested to provide training or support assistance to clients.  Click here to view the posting.