Location
: Virtual
Date
: January 14, 2021
BOTH/AND: Maximizing Hybrid Worship Experiences for Online and In-Person Audiences.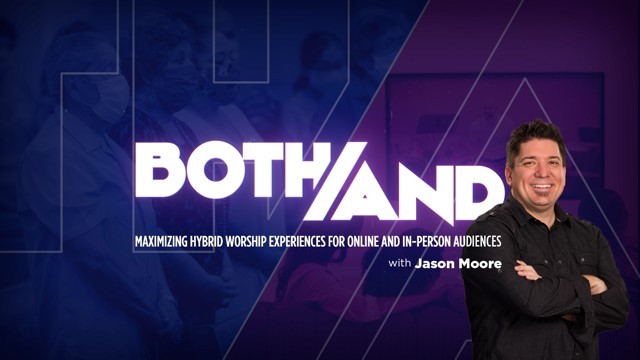 As churches start to go back to in-person, we face a critical time in the life of the church. Without intentionality and a commitment to new practices, we will go back to the pre-pandemic approach - treating the home audience as observers and no longer giving them attention. OR after living in an online world for 9+ months, we may treat the people in the room like a studio audience for the people watching at home.
We mustn't bring an end to online worship as we go back to in-person. We're reaching people we've never reached before and lives are being changed. We have to develop a new strategy that will build on all we've learned in this season of experimentation and expansion.
Thursday, January 14, 2021, from 9:00 a.m.-11:00 a.m. CDT/8:00 a.m.-10:00 a.m. MDT
Free for Clergy and Lay
You MUST register to receive the link for the webinar
This two hour webinar will hit on four big ideas:
Rethinking Worship
Rethinking the Experience
Three Strategies for Both/And worship:

Pre-Both/And Worship (where online and in-person are treated as separate/unique services)
Real-Time Both/And Worship (where in real time worship is streamed, and also conducted in person, but where neither audience is secondary. There are multiple examples and possibilities presented during this time.)

Tips for making any Both/And experience last (regardless of strategy is taken (pre, real time, post))
How to conduct a Both/And audit of your worship experience