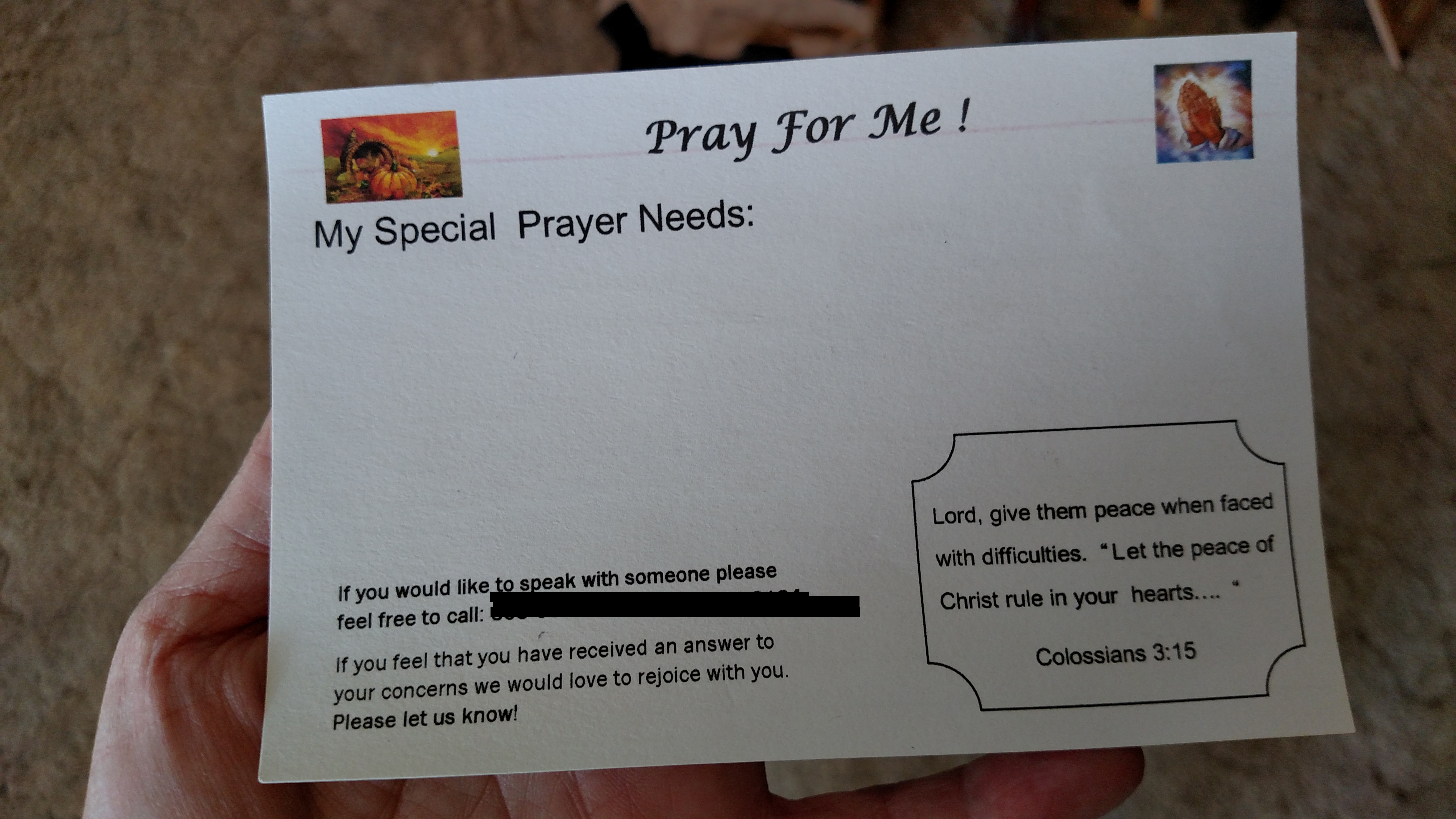 It started about 18 months ago.  Anita Stephenson, Viborg UMC, saw a post on Facebook that a friend was contemplating suicide.  "I immediately sent her a text, " said Stephenson. "I sent some scripture references and my prayers. It really got me thinking—How many people in our small community are struggling with some kind of issue and need prayer?"
Stephenson shared the story with her husband. "Something told me we needed to reach out to people in the community who may not come to church." So the couple began to do some research.
They found the prayer box idea on the Internet. "We found some churches out east were doing a prayer box," said Anita. "We thought, why not do that here."
So Anita and Dave gathered some materials that they had on hand, posts and paint. They purchased a mailbox and tube from a supply store and created a Prayer Box with prayer cards and pencils in a tube underneath. 
The Stephenson's shared the Prayer Box idea with all of the churches in the small town of Viborg. "They all thought it was a fantastic idea," explained Anita.  "We set up a plan that I would check the box frequently and then share the prayer requests with all of the churches. Everyone in all of the churches would prayer for the request."
There have not been a lot of prayer requests but the idea is to keep the opportunity to reach out to anyone going. This cost is low but the return is high. The local newspaper, Viborg Enterprise / Hurley Leader published a story about the Prayer Box to inform the community of the effort.
The Prayer Box, cards and pencils will continue to be present in front of the Viborg Methodist Church.  At the bottom of each card there is a phone number to call if someone would like to reach out that way. There is also a scripture:
And let the peace of Christ rule in your hearts, to which indeed you were called in the one body. And be thankful.  Colassians 3:15 (NRSV)
Photos courtesy of Anita Stephenson.