By:
Doreen Gosmire, director of communications, Dakotas UMC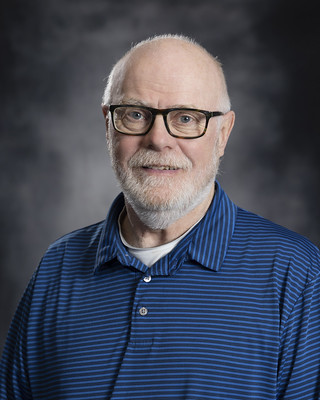 Rev. Mark Ellingson recalls his fifth-grade Sunday school teacher telling him to enter the ministry. "I remember one of my Sunday School teachers, Mrs. Johnson, told me I should be a pastor because I had a good voice. I have always had opportunities placed in my life to be a leader at church, in youth group, and at school. I even preached in the pulpit of my local church," says Rev. Ellingson. "My call did not come at one point and time. It was something that just happened through God's guidance."

Ellingson will retire after 41 years of ministry this year. His call to ministry was something that became obvious over time.

Growing up Presbyterian, on a farm near Breckenridge, Minnesota, Ellingson spent a lot of time in various leadership. "I started to notice I never could miss the leadership positions," Ellingson said. "You end up being the president of the youth group, the president of Inter-Varsity Christian Fellowship at Moorhead State University, and similar opportunities."

God's call became clearer while seeking his degree in journalism from Moorhead State University. "It was really in college that I realized that's probably the direction I was going. I was working on a journalism degree at the time, a great undergraduate degree for anybody going into ministry —to learn about asking questions, writing, and communicating. I just knew that this was what God would have me do. So, I headed off to Asbury Seminary in Kentucky," said Ellingson. He says that being a very shy person, he was amazed God would call him to be a preacher.

He married Betty during his last year at Moorhead State University, and the couple moved to Kentucky for seminary. Pastor Mark was exposed to different types of ministries at seminary, including working in a chaplaincy setting for people dealing with disabilities at a hospital in Lexington, Kentucky. "It was an extraordinary experience to figure out how one communicates," he said.

After seminary, his first appointment was a four-point charge at Bowbells, Coteau, Donnybrook, and Kenmare in North Dakota. "I spent two years in my first appointment. I was there with Pastor Ed Werner, who was retired," said Ellingson. "I loved the people and the setting. I liked serving small, rural churches."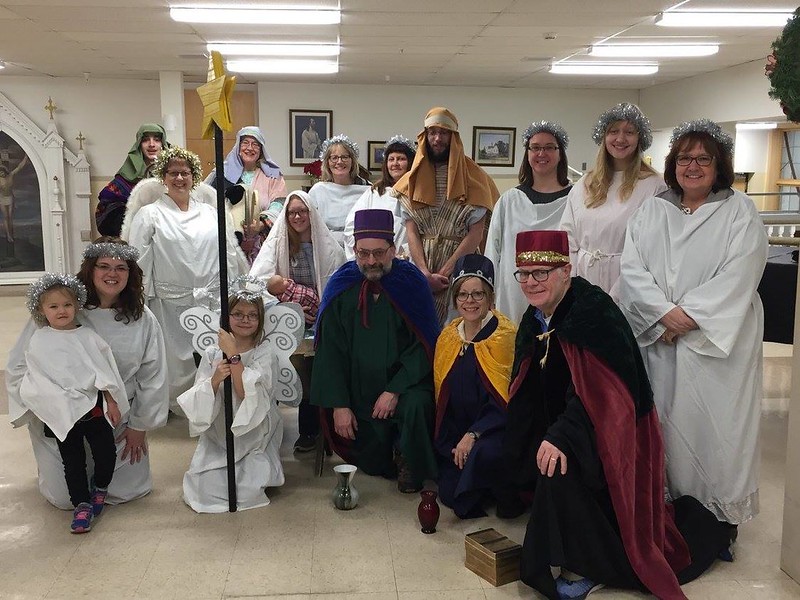 In 1984, Ellingson was appointed to Holmes and Thompson in North Dakota. For the next 27 years, Pastor Mark served Holmes, Thompson and later Lutheran congregations in the same area. The church and the parsonage were in the country.

"I remember Cecil Miller called the people of Holmes' the salt of the earth.' Even though there were a lot of changes throughout the years, their faith was firm and consistent," said Ellingson. "It was a wonderful place to raise our five kids out in the country. I have always been attracted to rural ministry."

In 2007, a tornado hit the nearby community of Northwood. Ellingson ran across a Lutheran disaster response team and began working with them. "I spent my time ministering to people and working with people who were not my parishioners. That's kind of the definition of chaplaincy—you're working with someone in a special situation who are not your parishioners. I found that I liked it and that I had some gifts for doing that."

He began completing 400 hours of training to become a certified chaplain. Clinical Pastoral Education— CPE training is about preparing for ministry with people who are not your parishioners for a specific length of time and a particular purpose.

Leading a local congregation was rewarding for Ellingson, but chaplaincy work has become his passion. While completing CPE, Ellingson became a chaplain for Hospice of the Red River Valley. After a few years, he moved to Altru Health System as the manager of the chaplain program.

"One of the holiest times for me is at the end of life. It is a time when someone is at a place where their house and what they own doesn't matter anymore. The thing that matters is God and their family. I've more than once been singing a hymn to somebody, and they died while I was holding their hand," shares Pastor Mark. "While there's a tremendous sadness with death. I've seen this as a holy, special, set-apart time.

In 2020, Ellingson was suddenly laid off from his job as Chaplain Manager at Altru Health System along with dozens of others. LifeSource was not looking for a chaplain specifically, but the position of Clinical Hospital Coordinator for Western North Dakota was open. Ellingson went to work with 32 hospitals across the western two-thirds of North Dakota to support staff and help families. In the last year he has become the Liaison at Altru in Grand Forks (where he was a chaplain for several years) and 26 other hospitals in North Dakota.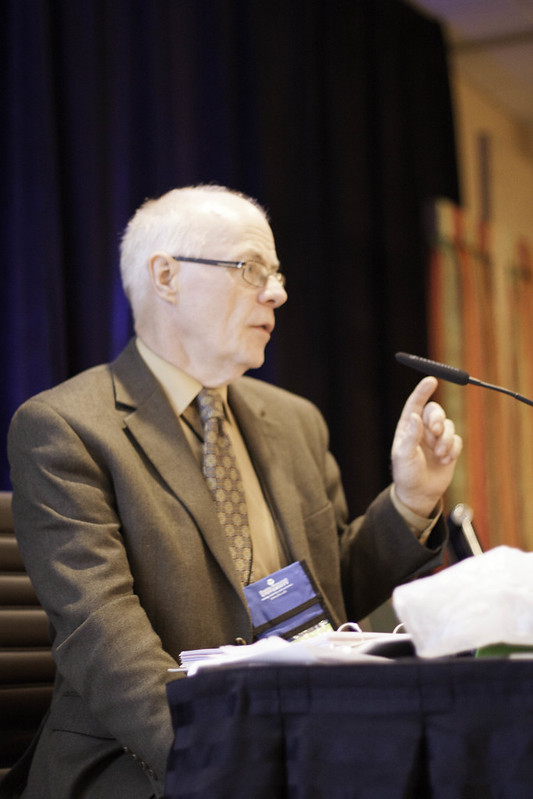 For 17 years of his ministry, Ellingson served as the Dakotas Conference Secretary. "I ended up becoming the journal editor and then the conference secretary. I got to have connections with a lot of different people in a lot of different ways. I had fun with the role at the annual conference. When I started doing the journal, I would "cut and paste" pieces of paper and paste them with rubber cement. Today it is all digital. Cutting and pasting changed its definition for me over the course of time," recalls Ellingson.

When Pastor Mark retired as Conference Secretary, the bishop invited him to say a few words at the annual conference. "I was overwhelmed when I stood up to say a few words. The applause went on for a while. It was hard to believe that as a conference secretary, I deserved that, but it was pretty cool." Incidentally, one of the bad memories of Mark's children were stuffing journals into envelopes, labeling, and sorting the hundreds of books to be sent across the two states and beyond.

In retirement, Pastor Mark plans to continue living in Grand Forks and working in his current position with LifeSource. He will also continue provide pulpit supply at Holmes UMC and surrounding churches.

"My work time is flexible. We hope to travel and spend time with our grandkids," he said.

Ellingson gives this advice about discerning God's call for your life. "Your calling may bring you into ordained ministry. Your calling may bring you into lay leadership. Your calling may bring you a lot of places. You're still following a calling, but make sure you're doing what fits you. What is the best thing for you? Your calling may bring you into being a missionary. Remember, God doesn't just lay the whole load on us at once. It happens little by little. There was a time I thought, what do we need chaplains for? I grew, I listened, and now chaplaincy is my call. Discernment is not just a moment. It's a continuous thing. Keep looking, keep listening for God's voice."