By:
Doreen Gosmire, director of communications, Dakotas UMC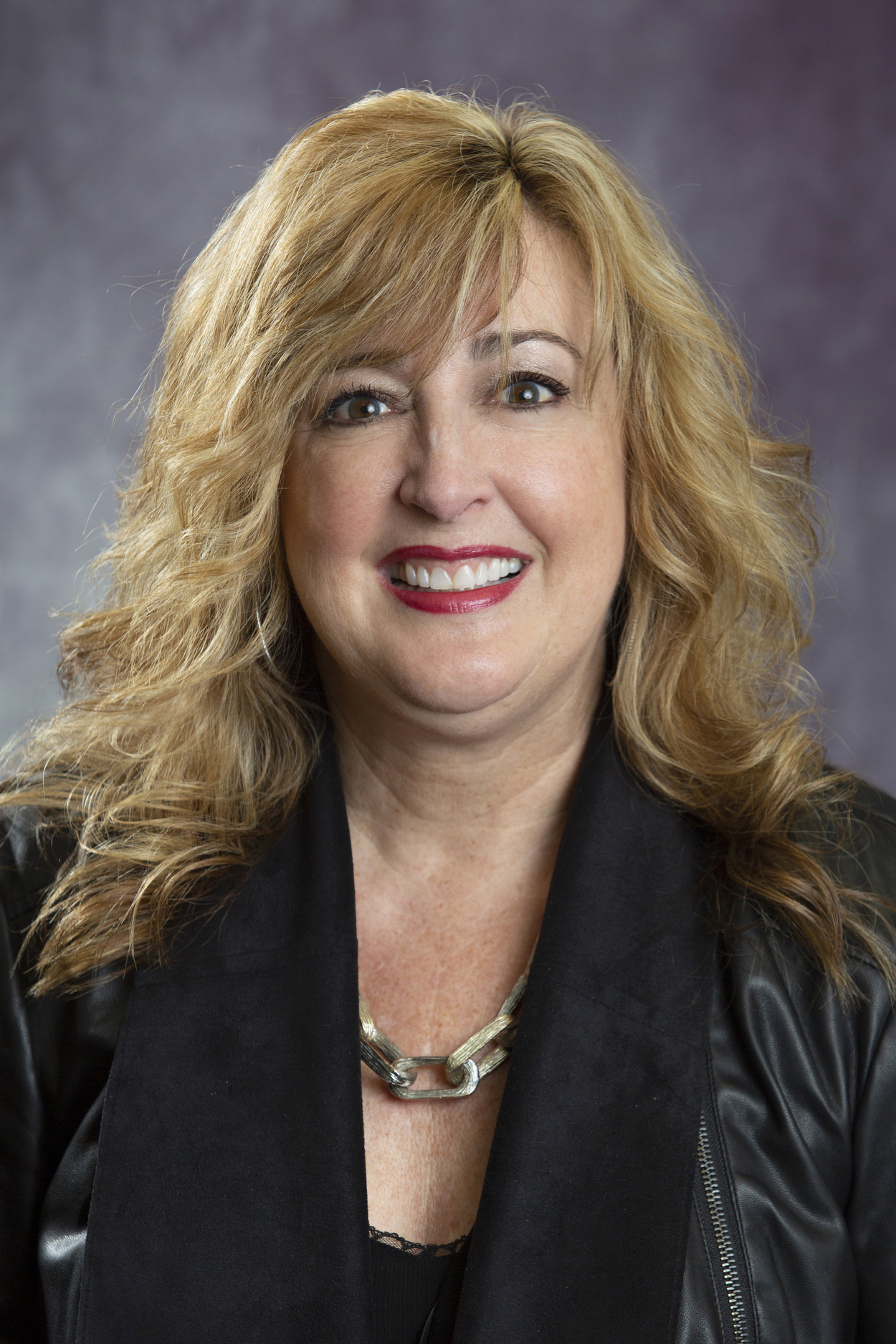 Deb Kjerstad, who serves as the director of Leadership Development for the Dakotas Conference, will step away from her role on June 14, 2021. She has accepted an offer from Starbucks to be the district manager for South Dakota.
"For the past six years, Deb has had a wonderful ministry working to help our clergy grow in effectiveness, enhancing leadership capacity, and developing a culture of call throughout the Conference. Every day we see the result of Deb's ministry through the fruitfulness of both our clergy and laity. She has a passion for identifying and equipping church leaders to bring more people to Christ," said Bishop Laurie Haller.
She began as the director of the Thrive: Strength for Today, Hope for Tomorrow capital campaign. Kjerstad came to the position being referred by colleagues Bea Stucke and Rev. Rebecca Trefz, who connected with Deb at Canyon Lake United Methodist Church in Rapid City, South Dakota.
"When the Bishop called, I had been discerning what I really wanted to do, how I could make a difference in my life. I had been in the corporate world for 25 years," said Kjerstad. "One of the things that was always on my mind and heart most is making the lives of the people I work with better. I have always been about pouring into people, creating strong leaders and teams."
The Thrive campaign allowed Kjerstad to build funds to develop a culture of call and raise up spiritual leaders across the Dakotas Conference. The campaign yielded $3.9 million to invite new leaders to ministry and develop clergy currently serving congregations.
"Deb has brought a positive, 'can-do' spirit to not just leadership development, but to our Conference staff as a whole," said Rev. Rebecca Trefz, who serves as the Southeast District Superintendent and the Director of Ministries. "She loves the Dakotas United Methodist Church and its leaders, and believes in who we are and who we can be. I think the places I've seen her shine most is in her sincere care for clergy as well as potential clergy. She loved working with Elisha interns, seminarians, and new clergy--making sure they felt welcomed, valued, and equipped."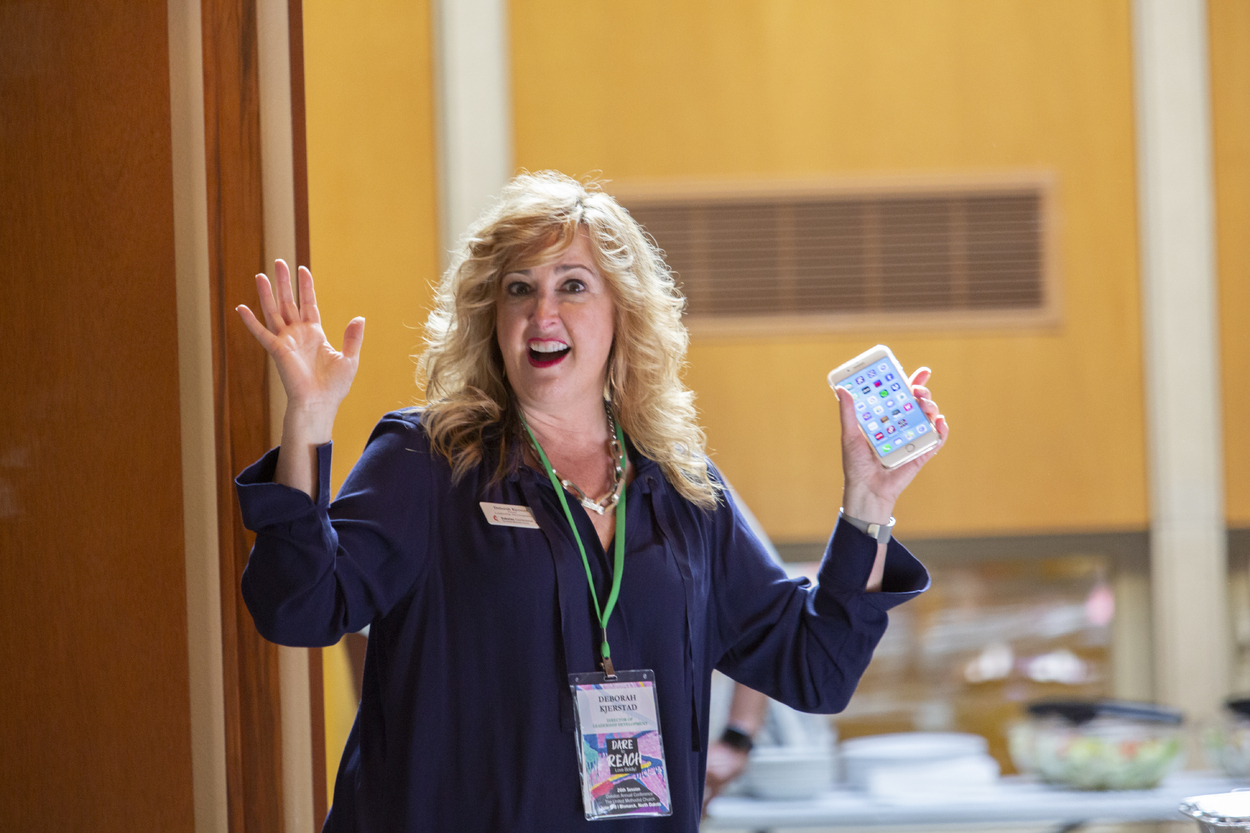 Kjerstad points out that she has received a lot of support to try new things. She shares that so many ideas came about because she was allowed to create space and opportunity for people to enter ministry and grow in ministry in ways that were never imagined.
"What has given me the most joy is seeing people find their place, live into their call. I was seeing them discover how they can do that and bring other people along with them. I have loved seeing that happen wether it is working with the Conference Council on Youth Ministry, children's and youth ministry training, camping, laity, Board of Ordained Ministry, or Clergy Leadership Academy. All of those have given me that opportunity to see people grow."
Clergy often find themselves overwhelmed with the responsibilities and time that it takes to lead. Creating balance and health in the lives of clergy has been a focus for Kjerstad.
"I saw amazing, wonderful people coming out of seminary, or in the middle of a great ministry career, getting burned out and leaving the ministry," said Deb. "There was a need to provide resources and tools for the overall health and well-being of clergy."
That was the beginning of Higher Ground, a $1 million Lilly Grant, an initiative that helps clergy look back at where they have been, where they are now, and where they want to go– to make a plan for clergy to be whole and healthy. A team of external consultants has been working with Kjerstad to deliver resources related to financial, spiritual, physical, mental, and overall well-being to all clergy.
"The Higher Ground Initiative is all about giving clergy permission to be healthy and make plans for vital ministry," said Deb. "We are truly advocating and caring for clergy through retreats, coaching, and just being there for all clergy."
One of the favorite moments for her ministry was celebrating the fruits of the Thrive campaign. "We had a goal of $2.8 million, and we raised closed to $3.9 million," said Kjerstad. "To see the possibilities and how we could reach so many churches."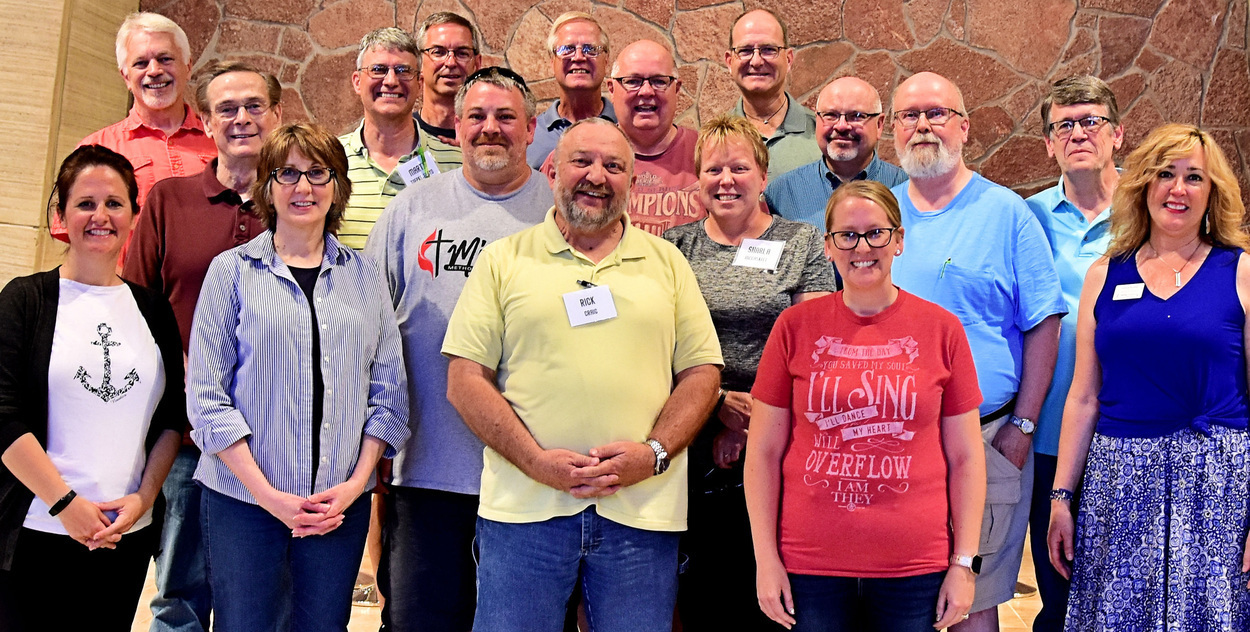 Trefz sees Kjerstad's efforts in Higher Ground contributing to the success of the initiative. "Deb's love and care for the well-being of our pastors came through in her work with Higher Ground. She knew, up-close, the challenges pastors face, personally and professionally, and she was instrumental in developing and implementing the Higher Ground process to address those challenges," said Rebecca.
Clergy Leadership Academy is a meaningful time for Kjerstad. "It is a time where I really get to connect and know clergy who are at the beginning of their ministry journey. I love seeing them go through the candidacy process and then committing their lives to ministry at the Celebration of Life in Ministry Service. It brings tears of joy each year during that service."
Kjerstad intends to remain an active lay member in the Dakotas Conference and at Canyon Lake United Methodist Church, where she is a member in Rapid City, South Dakota. She hopes to attend annual conference each year. "I plan to serve God in lots of ways still. I will continue to pray for our leaders, our Conference, and our bishop every day. The work that they are doing is hard and important. I love The United Methodist Church, and there is a place for everyone in this church."
What and who will lead the vision of leadership development will evolve in the next few months.
"The needs for leadership development have shifted a great deal in the past year and will continue to shift," said Rev. Trefz. "We need to ask the strategic questions of where and how we use our time and resources most effectively. Beyond that, we will also look at some of the areas that I have been covering in my dual role and consider how that might redefine the job description. Ideally, we would hope to have this initial work completed by mid-July so we could have someone on board by mid-September. I would invite people to be in prayer with us through this process as well as consider who they know that would be a good fit for our Dakotas staff team."