By:
Doreen Gosmire, director of communication, Dakotas Conference UMC
"My goal in life is to make people laugh and love God. I like to tell jokes to get people laughing. I do whatever is needed to invite people to church," says Joyce Williamson, the 2021 Denman Award winner for laity in the Dakotas Conference. "I didn't even know this award existed."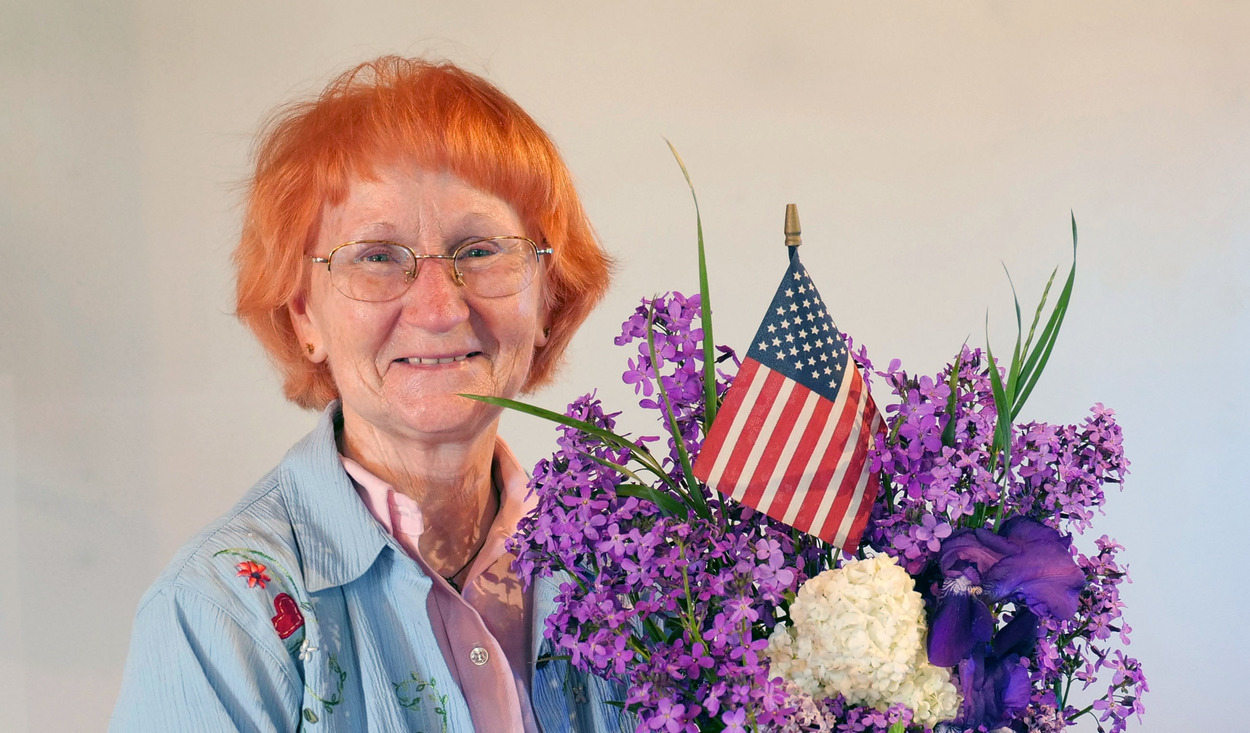 Joyce Williamson is a ten-year member of Knollwood Heights United Methodist Church.
"Joyce has a very compassionate heart," says Pastor Sharla McCaskell, who serves Knollwood Heights United Methodist Church in Rapid City, South Dakota. "She generously gives of her time and talents to help others. She crochets prayer shawls and afghans to give, even to strangers. She wants others to know someone cares."
Joyce would be the first to say that Jesus miraculously saved her life when she was involved in a major car accident at 26. She was driving on the ice near Mobridge, South Dakota when her car slid off the road. A highway patrolman delivered CPR and made sure she got to the hospital. Joyce was transferred to Bismarck, North Dakota, for care, where she spent over 20 days fighting for her life. By sharing her story, she hopes others will know of the powerful and healing ways that God works in our lives.
She credits God for helping her fight for her life. "I am a natural redhead, stubborn. When I woke up, the first question I asked the doctor was, when can I go back to work? The doctor said, 'when you can walk.' The accident happened on December 10, 1975. On December 28, 1975, I walked. I spent the next three months learning how to read, write, and talk all over again. God helped me and guided me."
Williamson hopes that others will know of the powerful and healing ways that God works in our lives by sharing her story.
Joyce is known to invite and truly include those who are alone for holidays. In addition, she exemplifies her faith commitment by being unashamed of her faith and shares it with others in her work and wherever possible.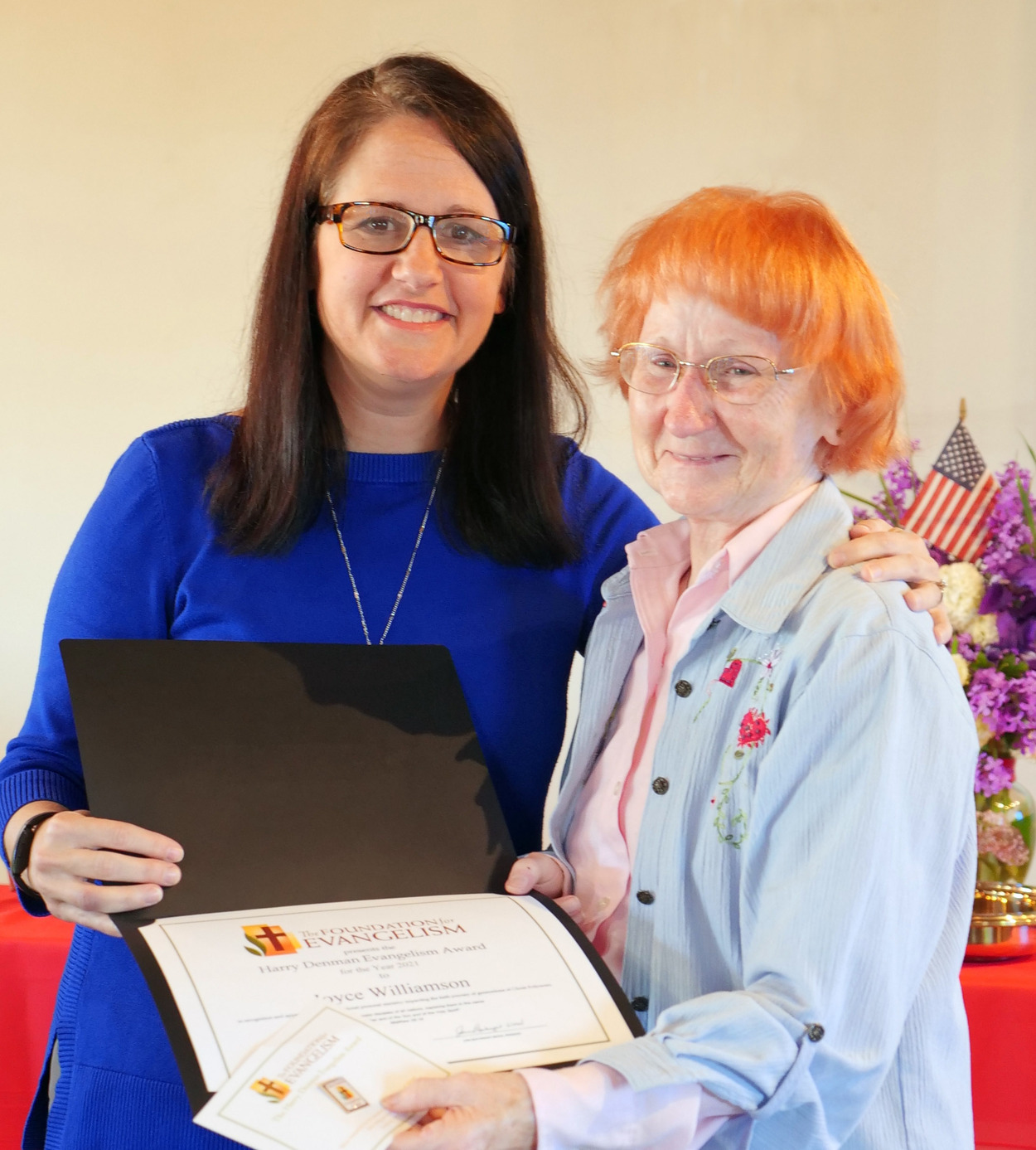 "At Thanksgiving, Christmas, and Easter, we have about eight extra guests at the table," Joyce says. "We don't want people to feel alone or like they are orphans. So I tell them to bring their appetites."
She also makes sure that the altar is adorned with flowers each Sunday. She grows some of the flowers herself and gets some flowers from neighbors. In the winter, she heads to the nearby grocery store to purchase flowers and make bouquets for the church altar.
"I love to make bouquets," says Williamson. "I just do whatever needs to be done."
During COVID-19, she spent time at the computer inviting people to online worship.
"Joyce would invite all of her email contacts, no matter where they lived in the country, to join us online for worship," says Pastor Sharla.
She is still inviting friends and family today. "When I get the link, I send it out to all my friends. I invite them all to watch online. I tell them, 'here is the link to worship. Do what you want. It is between you and God.'"
After facing breast cancer, which was removed with surgery, and reaching 71 years of age, Joyce is forging ahead to invite people to Jesus. "I say thank you, Jesus. I am ready to help other people."