A success story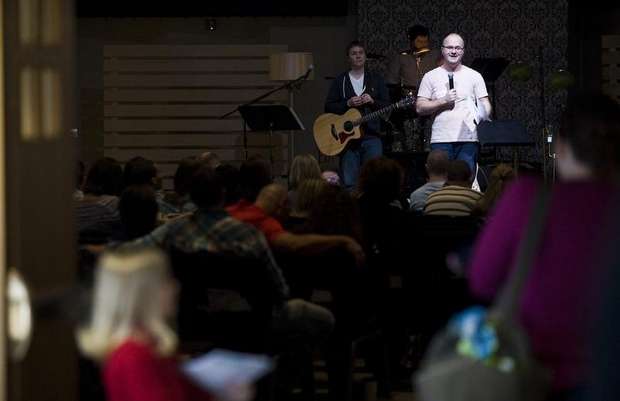 When the Rev. Adam Weber, 30, first thought about becoming involved with church planting six years ago, he didn't think Sioux Falls would be a good place. There were so many churches here already, he just wasn't sure there was a need.
The Embrace pastor was finishing up his seminary studies and had the backing of a United Methodist Church in Watertown looking to start a new ministry. The Augustana College graduate decided he'd try something simple to gauge interest.
Weber and a friend sent out an email to friends and acquaintances saying they would be getting together for prayer. Thirty-two people showed up — and nearly all of them said they didn't have a church connection in town.
"That first night I was shocked that anybody showed up," Weber says. "We had no idea what the future held, but God was asking us to follow him."
Weber, his wife and two young children moved to Sioux Falls in 2007, and his congregation gradually grew. He would work out of coffee shops, keeping his "office files" in a 1993 Chevy Cavalier "that didn't run very well." His congregation members invited friends and connected through small-group ministry.
Today, the Embrace community has grown to a church that has a consistent worship attendance of 1,000 each week. In 2011, they moved into the former Gloria Dei Lutheran Church building on 57th Street.
At first, Weber printed the bulletin, wrote the sermons, lined up the nursery volunteers, answered phone calls and did everything but lead the church's music.
Now the church has a staff of about 20 people. In the rapid expansion, they had to figure out how to handle the administrative parts of running a church
"Knowing that I can't meet every new person on a Sunday morning is weird," says Weber, who says one of his favorite parts of the job has always been greeting new visitors. "But it's healthy to work through those growing pains."
Weber thinks Sioux Falls has room for many more churches, and he tries to be helpful to other new church planters. Churches will grow if they turn outside their own borders to reach out to those who need them, he says.
"The church was never meant to be a country club. It exists for people who aren't there yet," Weber says. "We have enough country club churches, but churches that are focused outward we can never have enough of."
Talk about rough timing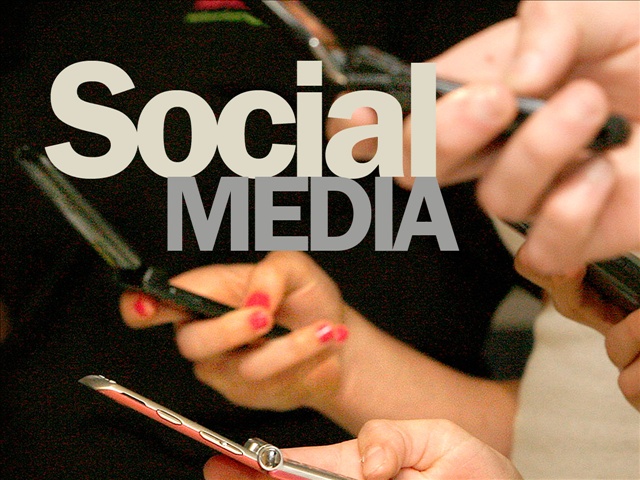 Embrace Church is Sioux Falls was set to debut a new evening service tonight but worried the weather would cut back on attendance.
But thanks to this church's social media plan....the service went on as scheduled.
They are conditions no one likes to brave: cold, snowy, windy.
At Embrace Church, they were wondering how many would show up for their new Sunday night service.
But bad weather....isn't stopping the folks at Embrace.
"We had a gal this morning who joined us from China. She's from here in Sioux Falls but is out of town." That's right: Pastor Adam Weber said "China". She was able to take part because embrace church does something few churches do...they stream their services...live...on the Internet.
"I'm kind of a Twitter, Instagram, Facebook junkie and I think live stream is an awesome way to reach people who either can't get to a church or are not comfortable with a church." Aubrey Bohl is an Embrace parishioner and has watched services on-line during mission trips to Haiti.

And she says this winter storm proves that Embrace's plan of offering live church services on line is a wise investment. "Embrace is full of young families ...a lot of these people have kids under the age of 10 and getting your kids out in this kind of weather is scary."