By:
Doreen Gosmire, director of communications, Dakotas UMC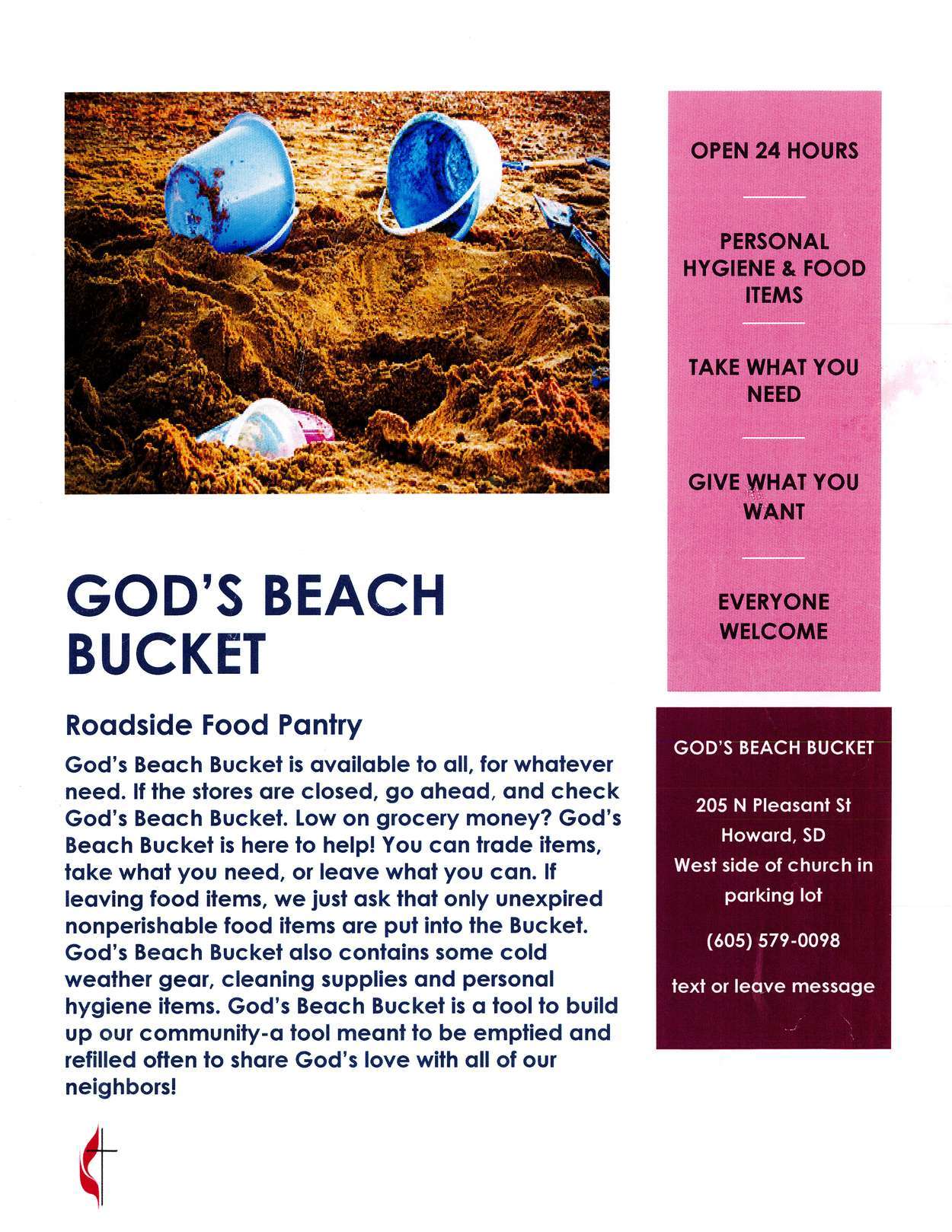 "I was raised to turn to God when you were in trouble," said Laura Liable, a Beach United Methodist Church member in Howard, South Dakota. "It took me a while to learn that. You need to listen, pray, and don't doubt. It is through God's voice you touch hearts."

Hunger is real in Howard, South Dakota. Feeding America reports that the child food insecurity rate is 14.4%, and the overall food insecurity rate is 9.5% for Miner County, South Dakota. Howard is the county seat.

"You know people are hurting when you walk in the grocery store and see people price-checking and putting items back. Hunger is not something that anyone should deal with. I've struggled before. I know what it is like," said Liable.

One day after finding the idea on Pinterest, Liable went to the Beach UMC church council to start a roadside food pantry. The council approved the idea.

"One day, when I was on break at work, this idea popped up on my Pinterest feed. I knew some people were struggling in our community. It was truly a God moment," said Liable.

Beach UMC offered funding to get "God's Beach Bucket" launched after brainstorming with Pastor Kim Hastings, who was serving the congregation at the time. Laura's husband designed and built the containers with the congregation's help.

"The name is a play off the church name, Beach UMC. It is a chance to help those who might need a little help in our community. Anyone is welcome to take or drop off items any time of the day or night," said Laura.

On one side of the food pantry, anyone can drive up and access hygiene items like toothpaste, toothbrush, shampoo, body wash, feminine hygiene products, lotion, hair ties, and socks. In a container facing another direction, food items like tuna, salmon, crackers, popcorn, peanuts, pop tarts, macaroni and cheese, and fruit snacks are available to anyone who might find themselves in need. In addition, two solar lights are mounted for people who visit God's Beach Bucket at night. The containers are located at the edge of the church property.

"I try to keep things in the containers that people need. I think, 'what would I like in my cupboard?' and those are the things I buy to put on the shelves," Liable said.

Laura shops for most of the items with cash donations from congregations, community members, and some area organizations. Many items are purchased at the local grocer, Rusty's Food Store. The owner donated $250, and a charge account was opened to ensure the roadside food pantry is well stocked.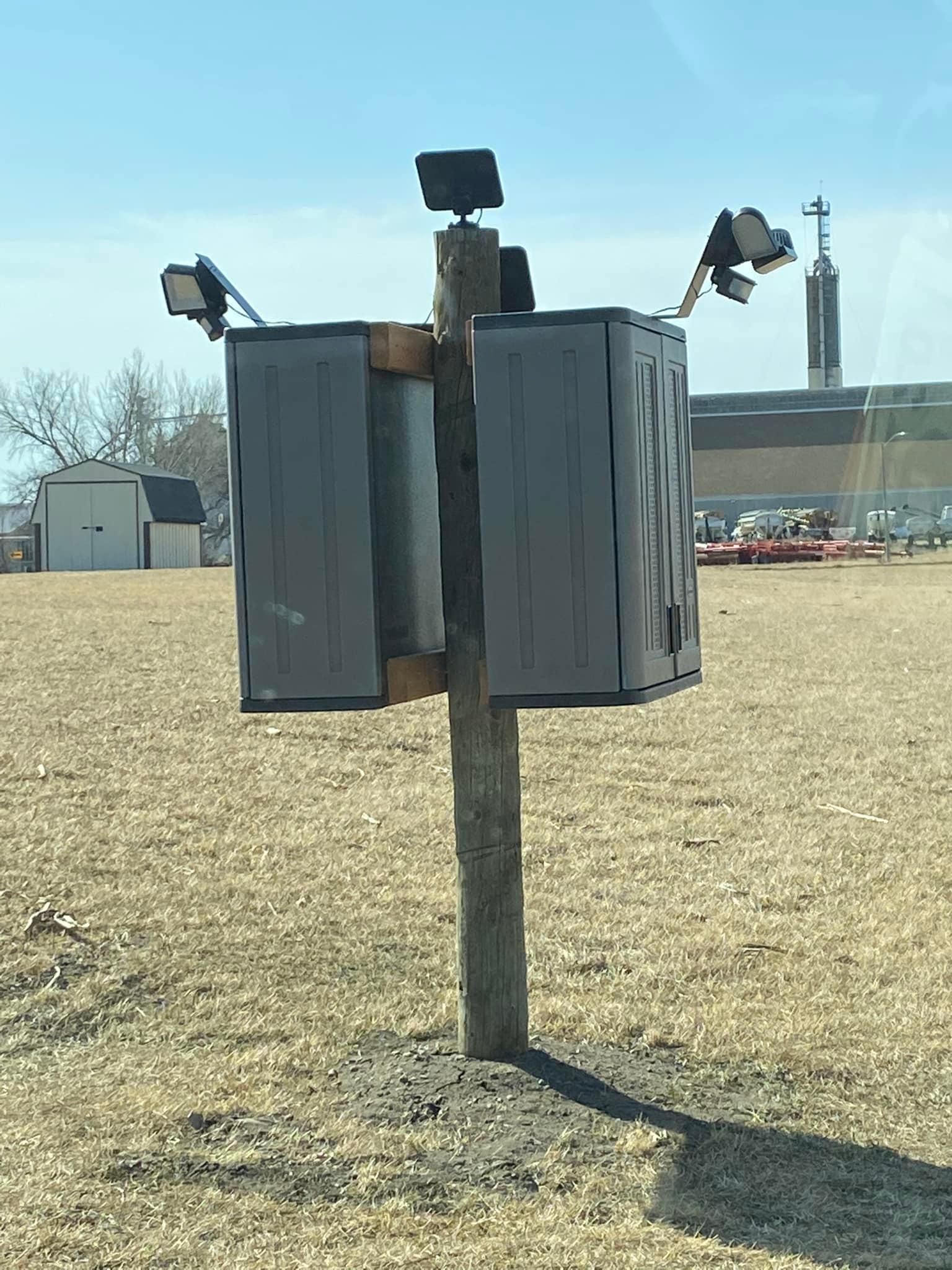 A couple of other volunteers help Laura to keep the pantry stocked once a week. Liable keeps a few extra supplies in the trunk of her car, too. She will stop and restock if she drives by and notices supplies are low.

"The activity varies depending on the weather, the time of the month, and the available items. It is meant for everyone when they find a need," Liable said. "I noticed quite a few tracks in the snow by the containers during a recent snowstorm and cold weather spell."

God's Beach Bucket is a recipient of a Dakotas Conference Hunger Grant. The funds are in the checking account for the ministry, which is managed by board of members of the church and community.

"The funds from the Hunger Grant are helping us keep healthy and quality items in the containers this winter. When you are short of money, you tend to purchase lower quality things or avoid purchasing certain things, especially hygiene items," said Laura.

A recent spin-off of God's Beach Bucket was Soul Revival. Liable applied and received a grant from her employer POET. The POET Never Satisfied Community Grant provided funding for 50 pairs of shoes for children in Howard, South Dakota. Liable, along with Pastor Diane Stanghor, purchased the shoes and distributed them to families with the assistance of Inter-Lakes Community Action Partnership in Howard.

In the future, Liable would like to build containers that will hold more items, have better light, and are a little more climate controlled.

"In the summer, when it is hot, we must remove some of the canned goods. In the winter, in extreme cold, some of the items are not as appealing or usable. I am hoping to build new containers. We will send out a letter to ask for funding from the church and the community," said Liable. "People respond. They know there is a need, and they are very supportive."