By:
Doreen Gosmire, director of communications, Dakotas UMC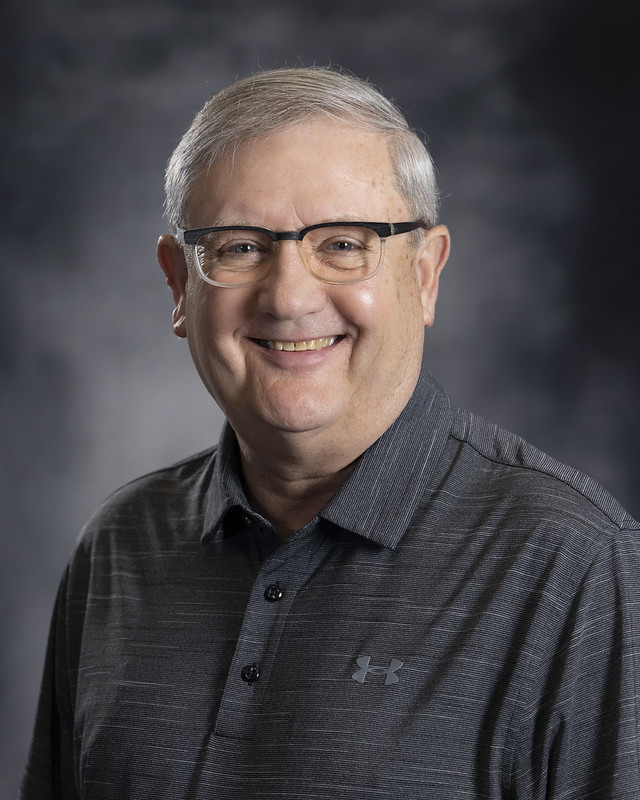 Throughout his life, Rev. Barry Whipkey has grown in his love of Christ, people, and agriculture. He spent several years working in various agricultural jobs. But God had a different plan.

"I had been in agriculture all my life, but I knew God had called me to pastoral ministry in high school. I went to college for a short time and just was drawn back to the farm. And so I married, farmed, went into the ag business with Dekalb/Monsanto for many years," said Whipkey.

Pastor Barry grew up on a farm outside Flandreau, South Dakota and married his high school sweetheart. Barry attended college for a bit. Then, the couple returned to Flandreau and farmed for 13 years.

Debbie and Barry moved to Parker, South Dakota, where Barry worked for Dekalb/Monsanto in the southeast district of South Dakota. Two of their three children graduated from high school in Parker.

"We lived in Parker for ten years; two of our kids graduated from high school there. Then, the company moved me to Milbank," said Barry. "In hindsight, it was a real God thing that we ended up there."

Raised in a little Baptist church in Trent, South Dakota, Barry and Debbie continued attending the American Baptist Church until they moved to Milbank, South Dakota, in 1999. A friend invited them to attend Central United Methodist Church, and the congregation became their new church home.

"They put me into just about any and every position you could possibly imagine. I was on the leadership council. I taught some Sunday school. I did all the things that one would normally do as a layperson," said Pastor Barry. "Debbie was very involved also."

Then in 2003, his dad passed away. Rev. Mark Holland, who was serving as the pastor at Milbank Central United Methodist Church, and Rev. Deborah Ball-Kilbourne, district superintendent, invited Barry into ministry.

But, in the middle of Barry's discernment, Holland left his appointment at Milbank Central UMC to serve a congregation in Iowa, and Rev. Dwight Meier stepped in, assisting Barry in becoming a licensed local pastor.

"Dwight led me into all of this. When I was finalizing all my stuff, Bishop Coyner asked me to get licensed before the annual conference in 2004. He said, 'Go anywhere you can. Get that done before the annual conference.' So, I did some searching and ended up in licensing school at Duke in North Carolina," said Barry. "I went off for three weeks to Duke. So, I can claim that I am a Duke graduate."

Pastor Barry began serving as a licensed local pastor in 2004 at a three-point charge in Larimore, North Dakota, serving the United Methodist Church, Arvilla Presbyterian Church, and Emerado Presbyterian Church.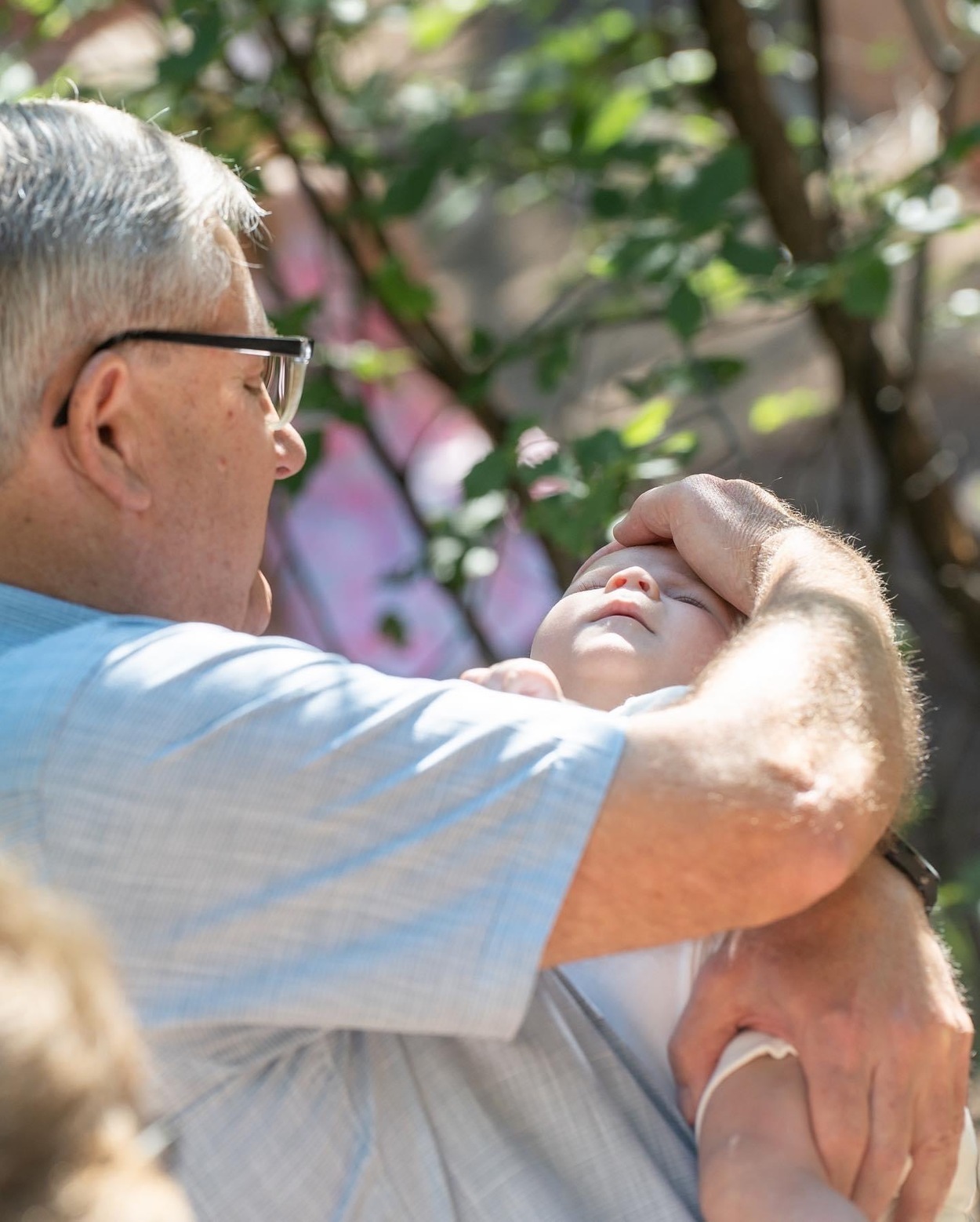 "It was the most wonderful appointment we could ever have imagined coming into ministry. Three little churches that loved us and taught us. We loved them. It was just a phenomenal first appointment for us," said Pastor Barry.

In 2007, Pastor Barry was appointed to Riverview UMC and Virgil UMC in Huron South Dakota, a two-point parish where he served for six years.

During the summers, Pastor Barry attended Saint Paul School of Theology in Kansas City to complete the classes for the licensed local pastor course of study.

"I completed that in 2010. I graduated with two great colleagues– Laurie Kidd and Sharla McCaskell," said Barry. "It was an expensive process. Randy Cross served as a mentor and helped us with financial support. So, we came out of that without any debt. That was a blessing."

In 2013, he was appointed to serve at Madison United Methodist Church in South Dakota. Then in 2019, Barry and Debbie moved to Rapid City, South Dakota, to serve First United Methodist Church.

When asked about ministry highlights, Pastor Barry said, "Every appointment we have served in has been uniquely different. We have just really thrived in every appointment. I still love agriculture. So, Larimore and even Madison, to a certain extent, were all agricultural appointments. I loved working with the farmers and ranchers. It really has been about the relationships and the people that have touched our lives."

An example of a relationship that touched Pastor Barry's life was caring for Rev. Kermit Culver's mother. A high school classmate, Steve Mach, introduced Barry to Culver. Kermit and Steve had been roommates at Dakota Wesleyan University.

"I cared for Kermit's mother and got very close to Kermit. Kermit's had a big influence in my ministry and my journey," said Pastor Barry. "It's just the little things that God places in your path as you go through ministry. Steve, Kermit, and I got together every year."

His relationship with Terry and Diane Nebelsick influenced his ministry. Terry and Barry served on Dakotas Conference boards and committees together. The two connected at Riverview UMC in Huron and remain in contact.

"There are just so many people who were part of our ministry journey– the Warns family in Madison, and many others. We have been blessed and continue to be blessed by the connections and relationships with the people," said Pastor Barry. "Mark Holland and Steve Mach, those individuals helped me see the depth of grace offered by the United Methodist Church and John Wesley. I was so drawn to Wesley's theology of grace. I'm not sure that was prevalent in my upbringing. It became a deep part of my journey. Every church I went to, they said, 'You preach like a Baptist, but you love like a Methodist.' I truly love and embrace the aspects of grace from John Wesley."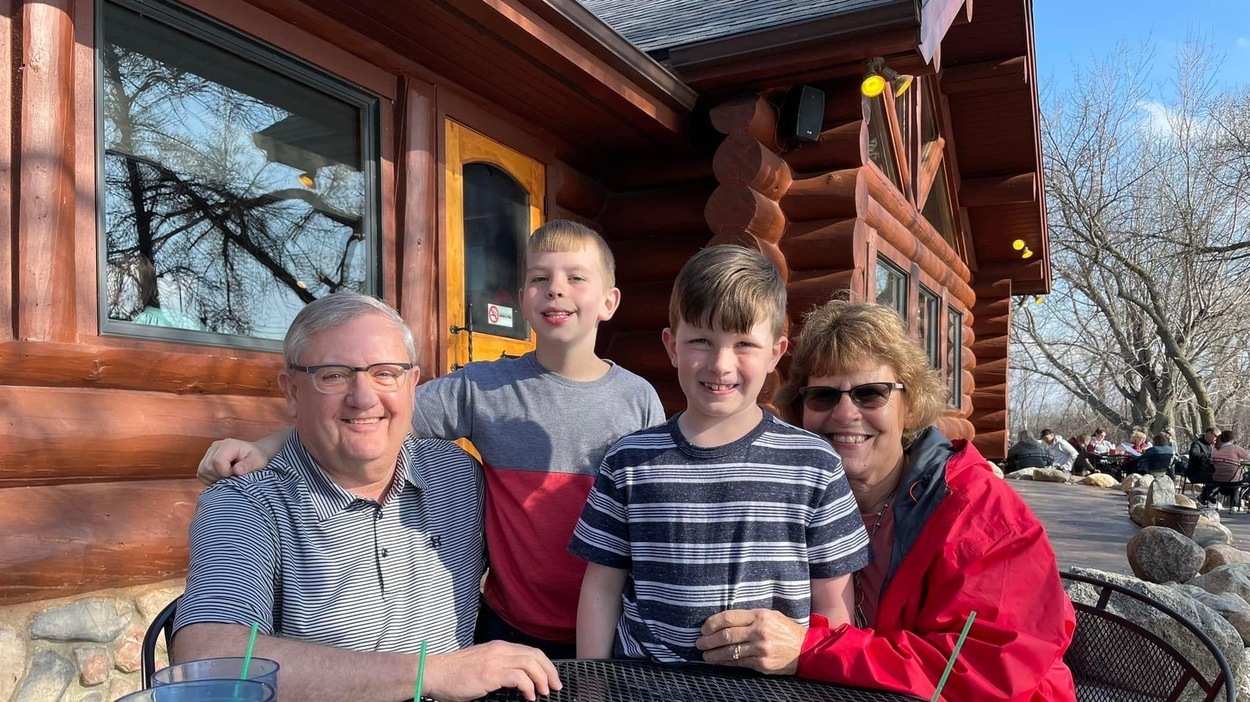 In retirement, the Whipkeys will move to a home in Avon, South Dakota to live close to their daughter, son-in-law, and three grandchildren.

"We want to get more involved in their lives. My son-in-law is a banker but also runs about 150 head of cows and calves. So I'm going to get my hands dirty again and be involved in some agriculture and some livestock," said Barry. "I just enjoy the wonder of that."

They will also spend time with their son, his wife, and two grandchildren in Milbank, South Dakota. In addition, Barry and Debbie hope to take a few more trips to River Falls, Wisconsin, to visit their oldest son, his wife, and three grandchildren.

He advises those entering or continuing in ministry to listen, read, and ensure they understand God's call. "Ministry is not a job. Anybody who sees it as an occupation has missed the love of ministry. Ministry is hard work. Emotionally, it is an upheaval from the mountain tops to the valley lows. But, knowing that it's a calling every day, no matter the good or the bad, you go home knowing that you have done something for the Kingdom of God. The relationships I've built and the people I've worked with in both the real positive and the real challenging ways, that is ministry. It's not about dollars, cents, hours, or anything else. It's about that call and being open to giving yourself as Jesus gave—to be in service to others. That's been the joy of my ministry journey," said Pastor Barry.

As we face tensions in our society and culture, he understands the heaviness that pastors carry. He shares that the COVID pandemic has polarized everyone in many ways.

"I see our society degradation in how we treat and love one another. I strive to love unconditionally every day. In the world today, that's hard because everyone has an opinion, and they share it on Facebook. Leaving ministry is going to be hard. I'll be sad, but I won't be disappointed that I will not have to deal with the unrealistic human emotions that are going on right now. It's hard to stay Christian and live for Christ amid all of this," he said.

Pastor Barry is completing his 19th year of ministry. He is grateful for the support and love he has experienced throughout his ministry journey.

"I am so deeply grateful to the Dakotas Conference, The United Methodist Church, for allowing me to be a pastor. I never felt that I was qualified– I'm not a brilliant individual, I'm not a theologian. Dwight Meier said it best to me when I came into the ministry, and we talked about these things. He said, 'Barry, just love the people like Christ loved, and you'll be fine.' That's what I've lived by for these 19 years. I'm not smart enough to know any different. But I do love the people," said Pastor Barry.