By:
Rev. Eric Van Meter, Dakotas UMC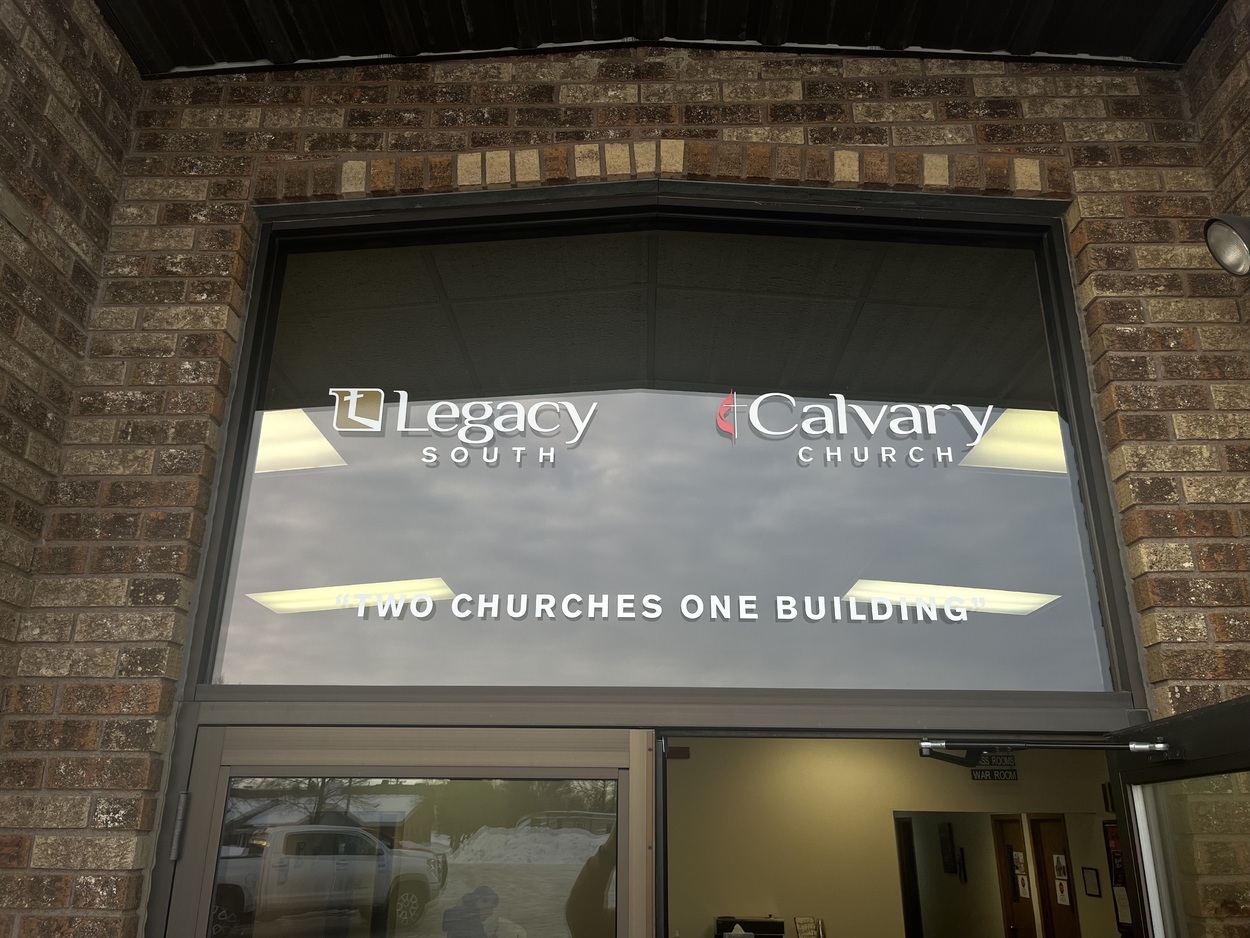 Four years into its journey, Legacy South in Bismarck has found a surprising new home alongside a longstanding fellow congregation: Calvary UMC.
"We think of it as two churches, one building," Pastor Andy Early said. "It's been quite an experience for me and for the congregations."
Legacy South, a church planted by Bismarck Legacy, began in a local dance studio before moving into a shared space with Celebrate Grace Church. However, the congregation's needs outgrew the space available for weekday programming. Calvary, meanwhile, had plenty of space, but a smaller and older congregation.
In 2017, the leadership of Legacy UMC discerned God calling them to start a secon
location in south Bismarck. "We at Legacy love trying new things to reach people for Jesus. These kind of innovative and creative and experimental endeavors are who Legacy has been for the last 125 years and will continue to be in the future," said Rev. Brandon Vetter, lead pastor.
Early in 2022, Early approached District Superintendent Joel Winckler about Legacy South partnering with Calvary. On the first Sunday in August, the two churches began sharing space for worship, with Early serving as pastor to both. Calvary meets at 9:00am for a traditional service. At 10:30am, Legacy South holds their contemporary service.
"Each congregation welcomes the other, and we try to do Bible studies and special events together sometimes," Early said. "But we try to be clear that these are separate churches that share a space. We don't want to confuse new people about what each church offers."
While the partnership may seem natural in hindsight, the churches were content to let it take shape slowly. Early began preaching and volunteering at Calvary over the summer months while keeping up with his duties at Legacy South. Conversations ramped up when Rev. Winckler called Early away from cleaning up the kitchen after a Legacy South event so that he could meet with Calvary's leadership.
"We blanketed this in prayer and had tons of discussions," Early said. "We took it slow to make sure that we let God lead and stayed one Christ. We took it at a pace of grace."
Although the congregations did not wish to merge, they have worked together for the benefit of both. Legacy South is able to work from a more stable physical space, and Calvary has found new energy for their ministry.
"The Calvary folks have been such gracious and hospitable hosts," Early said. "There's been a great spirit on both churches in coming together."