By:
Doreen Gosmire, director of communication, Dakotas UMC
"Don't seek to live someone else's life. It is just not you. You have no right to put on a false face and pretend you are someone you are not. Instead, when you meet someone new, figure instead, I will bring something new into this person's life. Because he or she has never met anyone like me, nor will he or she ever meet anyone quite like me. For in the eyes of God, I am unique and irreplaceable." This poem titled, "I am Unique," is the mantra of Rev. Rick Pittenger, who will retire on July 1, 2021.

A family of pastors surrounded Pittenger. His dad was a United Methodist pastor. His mother was a deacon in The United Methodist Church. Rick's aunt married a Methodist pastor. His mother's dad was also a Methodist pastor.

"I grew up in a family that fed my faith," he said. "My mom and dad met through her sister's husband. They went to seminary together. My grandpa was a pastor. My mom played the piano and sang for worship."

As a teenager, he was involved in youth ministry and fondly remembers Rev. Bruce Forbes and Rev. Sam Muyskens, youth pastors who influenced him during his junior and high school years.

Sitting in the pew as a pastor's kid was not what led him to become an ordained elder. It was his spiritual journey at Dakota Wesleyan. At DWU, he became involved in campus ministry with the encouragement of Rev. Bob Ruedebusch.

"I thought I was headed to South Dakota State University to be a Jackrabbit fan. My dad and sister attended SDSU, so that was my plan also. I had even registered for classes," said Rick. "I was in a singing group with Bob Ruedebusch, The All American Bi-Centennial Singing Group. I worked at a shoe store and thought I would take a year before I headed to college. Bob invited me to come to Dakota Wesleyan. He said they were looking for a bass, which I sing. I got into DWU Highlanders as the bass. We went all over with the president of DWU, Rev. Don Messer, and would sing where he spoke."

Ruedebusch also encouraged Rick to get involved in campus ministry under the leadership of Rev. Don Messer, who served as president at DWU, Rev. Dave Heetland, Director of Student Ministries, and several other students who are now clergy colleagues in the Dakotas-Minnesota Area Bruce Adams, Dan Bader, Kermit Culver, Donna DeVries, Randy Hogarth, Matt Krier, Brook McBride, John McKnight, Kip Roozen, and Bob Ruedebusch.

Pittenger's junior year of college, he responded to a call to serve as a youth pastor in Claremont, Hecla, Houghton, South Dakota, for the summer with Rev. Bob Brown. Rev. Brown took a leave for three months, so Rick ended up as the lone pastor.

"I had my first funeral that summer as a pastor. I didn't know anything about funerals. So I called my dad. He wrote ten pages of written notes of everything he did from the time he got the call from the family through the completion of the burial. To this day, I use his graveside service liturgy," said Pastor Rick.

He spent two summers serving at Claremont, Hecla, and Houghton. The second summer, he was driving through the rain, he asked God for a sign about what was next. He came over a hill. The sun was shining on the highway.

"I was dating Becky, who was in Sioux Falls. So I spent a lot of time traveling between Sioux Falls and Claremont, South Dakota. I knew this was only for the summer. I had just graduated from college. I was asking God for a sign. I was driving through this rainstorm, talking to God. I came over the hill and saw the sun. I felt that God was telling me you are on the right path," said Rick. "I knew at that moment God was calling me to be a pastor."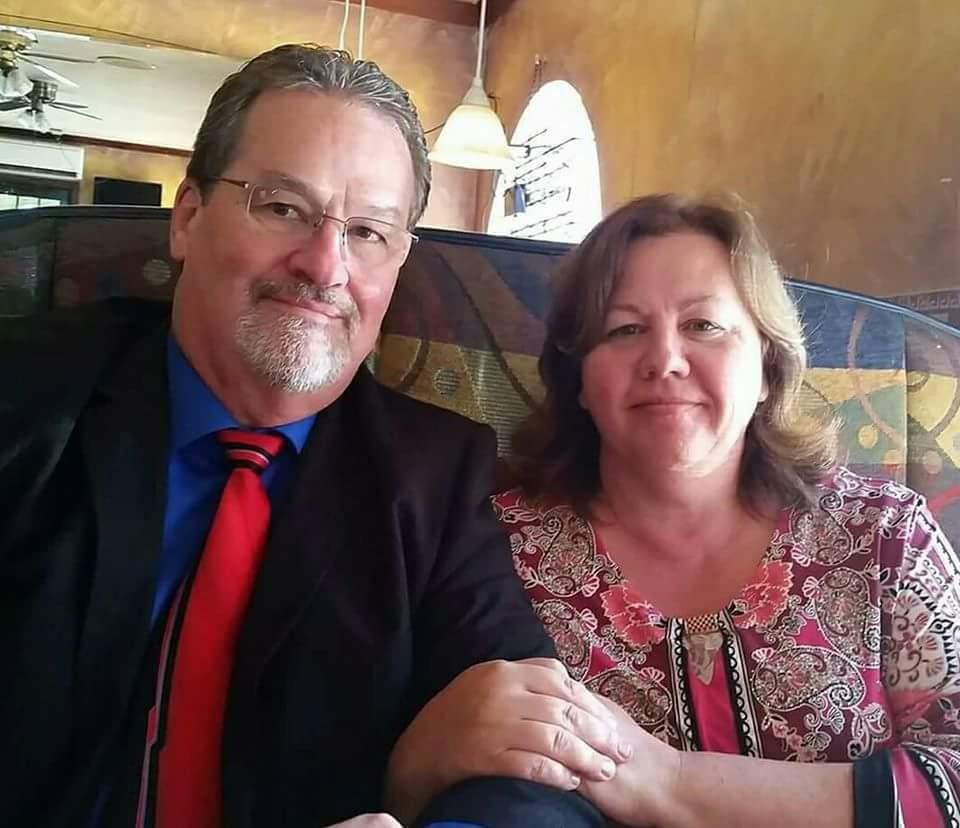 After graduating, Rick spent a year as a driver for United Cerebral Palsy, while his wife, Becky, completed her teaching degree at Augustana College (now Augustana University) in Sioux Falls.

"Marv Miller, one of my professors at DWU, coached me to get a double major in Religion and Philosophy, and Speech, Communications, Theater. So I was marketable as in a lot of fields. I ended up working as a wheelchair van driver. I learned a lot about accepting people for the talents and gifts they have."

He recalls holding a graduation ceremony for one of the clients transitioning from the children's unit to the adult unit. A graduation gown was borrowed from one of the local high schools, and Pittenger gave a commencement address.

"He wheeled himself down the aisle. I gave the commencement address. That day I say I went from soles to souls," said Rick.

Becky and Rick were married and headed off to Iliff seminary with friend Kip Roozen and his wife. During the first year of seminary, he worked as a youth pastor at a United Church of Christ in Parker, Colorado.

In the second year of seminary, he served at the United Methodist Church in Potter, Nebraska. Pittenger's first child, Ryan, was born in Sydney, Nebraska.

The young family returned to the Dakotas Conference to serve in Arlington and Lake Preston, South Dakota. The move was in the heat of the summer. A second son, Brandon, was born during a winter blizzard in the parsonage.

"When we moved, our truck broke down. It was hot. There was no air conditioning. That first year our son Brandon was born during a blizzard. We should have headed to the hospital in Brookings on Saturday, but I wanted to wait until church service was over Sunday. My in-laws came to help from Sioux Falls. So Brandon was born in our house," said Rick. "A snowmiblie driver, who was Lutheran, brought the new local doctor, of a diffrenent denomination, and a nurse, who was a member of the United Methodist Church, to assist after the birth. We made the local newspaper front page in an article titled," Ecumenical Birth at the UMC Parsonage."

While serving in Arlington and Lake Preston, Pastor Rick recalls receiving grant funds from the United Methodist Committee on Relief (UMCOR) to assist farmers during the farm crisis. Rev. Jessie Jackson came to speak to the farmers of the area at the church in Arlington. He also shares memories of building a relationship with camp and several parishioners. He leaned on God's nudges throughout his time.

"I remember spending time serving at camp. On Saturday, I returned home and learned about a parishioner that was dying of cancer. I didn't have my sermon written, so I thought, I'll visit tomorrow after church. I called the house and asked when I could visit. The wife thought now would be a good time. I said I would come tomorrow. I hung up the phone and felt guilty. I immediately headed over and had a wonderful visit. He died that night. God has a way of working things out."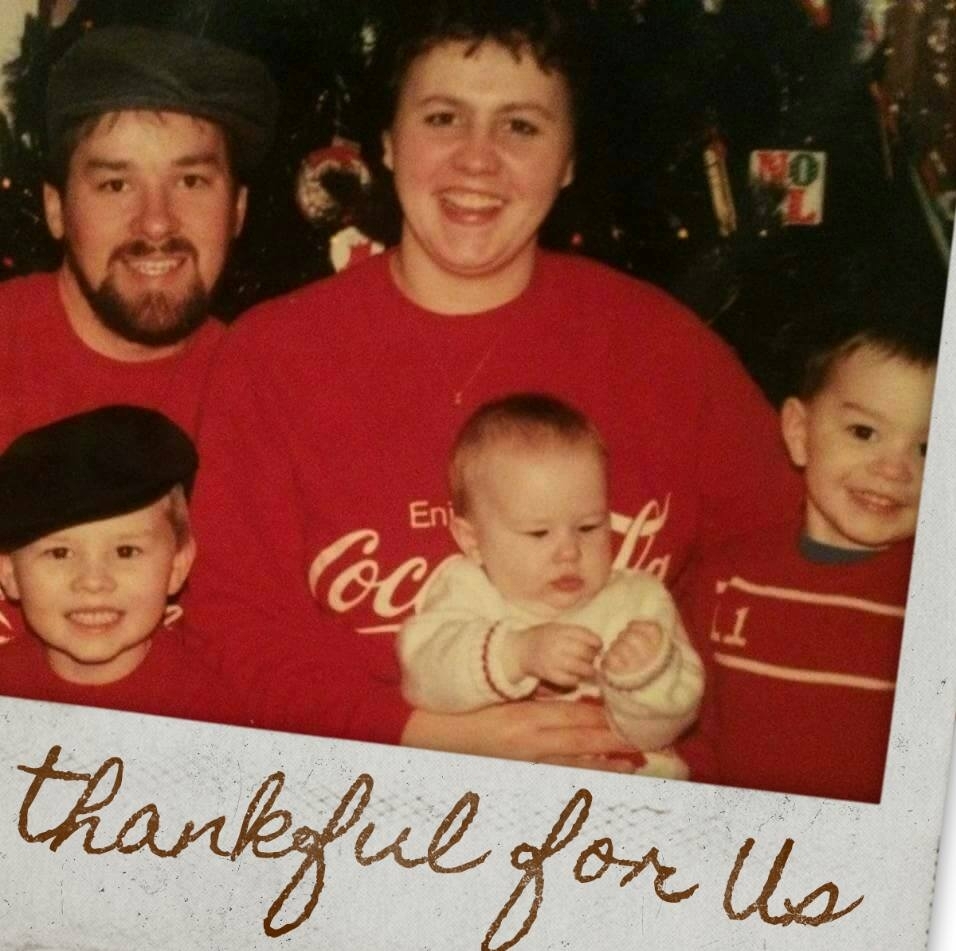 After four years, daughter Kristen was born. It was June, Annual Conference time. Kristen was born by C-section one day, and Rick headed to the annual conference the next day. That year Rev. Pittenger was appointed to Harrisburg UMC.

"It was close to grandparents and a one-point charge. I spent time planning with the congregation to add to the church building. It never happened while I was there, but the seeds were planted," said Rick. "We started a church softball team. We won several years in a row."

The next appointment was in Minot, North Dakota, at Vincent United Methodist Church. The congregation, with 640 members, built a fellowship hall addition. They also added a library in honor of one of the members, Lillian Wilson, who passed away in November 04, 2020, at 110 years of age.

"I spent six years at Minot Vincent. We added on a fellowship hall and library. When I was leaving there, $100,000 was left to pay on the $1.6 million project. Three members of Vincent UMC are now serving as clergy in the Dakotas Conference Michelle Brennen, Kathy Hammond, and Lou Whitmer," said Pittenger. "I also remember issuing a certificate of forgiveness to someone who confessed breaking into Vincent UMC and stealing some candles and holders. He was working on his sobriety, and he needed to make it right. The certificate affirmed him."

Fargo Faith was the next stop in Rev. Pittenger's ministry journey. There were several improvements made to the parsonage while he was serving there. The church struggled with finances. After six years at Faith UMC, Rick decided to step away from ministry and take a leave of absence.

He sold church directories with Olan Mills and worked part-time as a chaplain. It kept him connected with churches but away from pastoral ministry. After a few years, he found himself called back to full-time ministry. This time serving as a chaplain for Avera Sacred Heart Hospital and two senior living communities in Yankton, South Dakota.

"I started Guys Night Out and Tuesday with the Boys. The activities director was great with activities for women, but the men needed to get out," said Rick. "We talked war stories. They all had stories to tell."

He then accepted an appointment to Vermillion United Methodist Church. "I loved that church. We had a lot going on like The Welcome Table."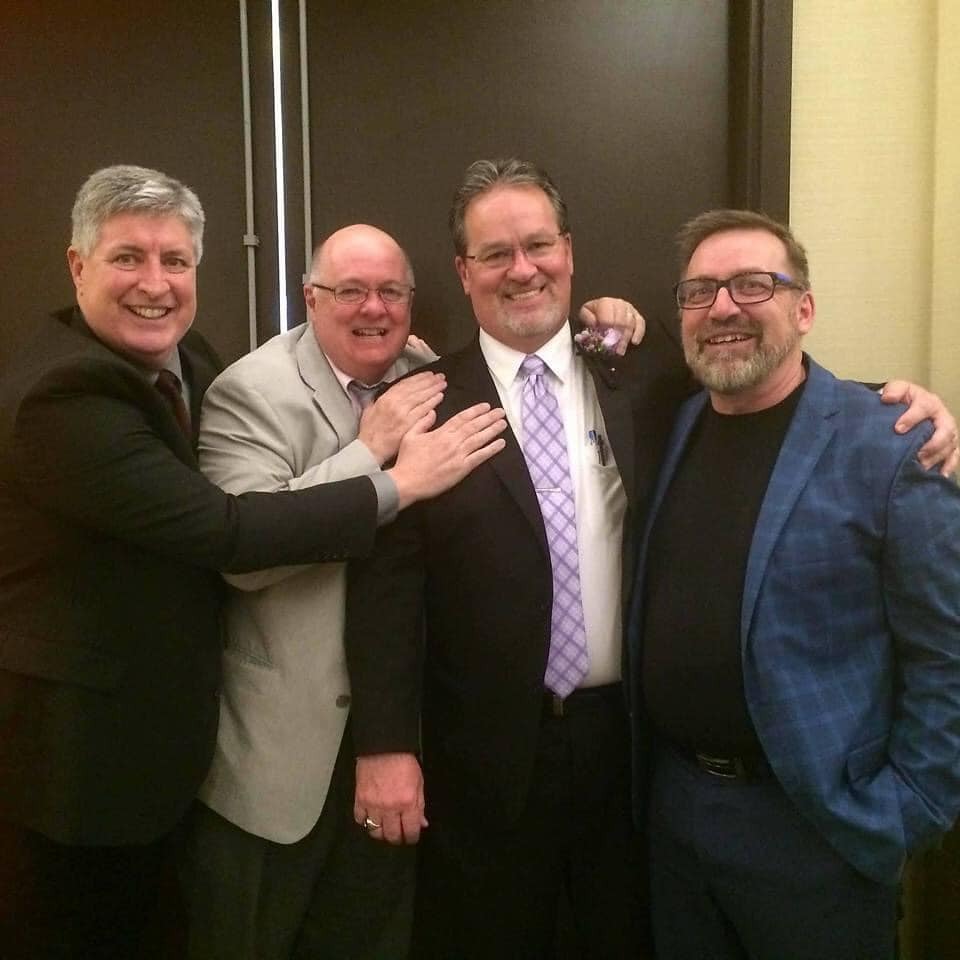 Becky had served as a children's librarian in Yankton, South Dakota, while Rick served in Yankton and Vermillion. She was named South Dakota Librarian of the Year, recognizing her efforts to grow the summer reading program from 20 students to hundreds of students.

In all of the moves and appointments, she had previously worked in elementary schools. She found an opening for an elementary school librarian in Fargo and applied. That led the Pittengers to Fargo, where Pastor Rick accepted an appointment to Milnor, Sheldon, and Wyndmere in North Dakota, where he has served since 2016.

"I said Becky go for it when she applied to the position in Fargo. She had followed me so faithfully wherever we were called," said Pastor Rick. "So we bought a home two blocks from the school where Becky works and moved."

There are several clergy that Rev. Pittenger leaned on for advice throughout his ministry career, including his dad, Rev. Richard Pittenger, Rev. Bob McBride, Rev. Brook McBride, Rev. Mark Holland, Rev. Kip Roozen, Rev. Matt Krier, Rev. Olon Lindemood, Rev. Jerry Wickre, Rev. Dick Salmonson, Rev. Glen Hammerly, Rev. Don Klarup, Rev. Bob Vessey, Rev. Russ Tarver, Rev. Kermit Culver, and Rev. Boyd Blumer.

"Boyd Blumer encouraged me to preach on topics that might not be agreeable, like about discrimination. He told me, 'Rick, if you don't preach it, who will?'''

After 20 moves and 40 years of ministry, Rick and Becky plan to retire at their home in Fargo, North Dakota, and spend time traveling and connecting with family.

"In the autumn of my life, I am looking forward to connecting with family. I think about the vacations that were called short because of being called back for a funeral, dinners that I missed. Thanksgiving, Christmas, Easter, none of those holidays I could be with the family. Visiting family on weekends has been difficult. I plan to go to all those dinners and special occasions for my grandchildren and children," says Rick.

He always plans to have his camera nearby today and in the days to come.