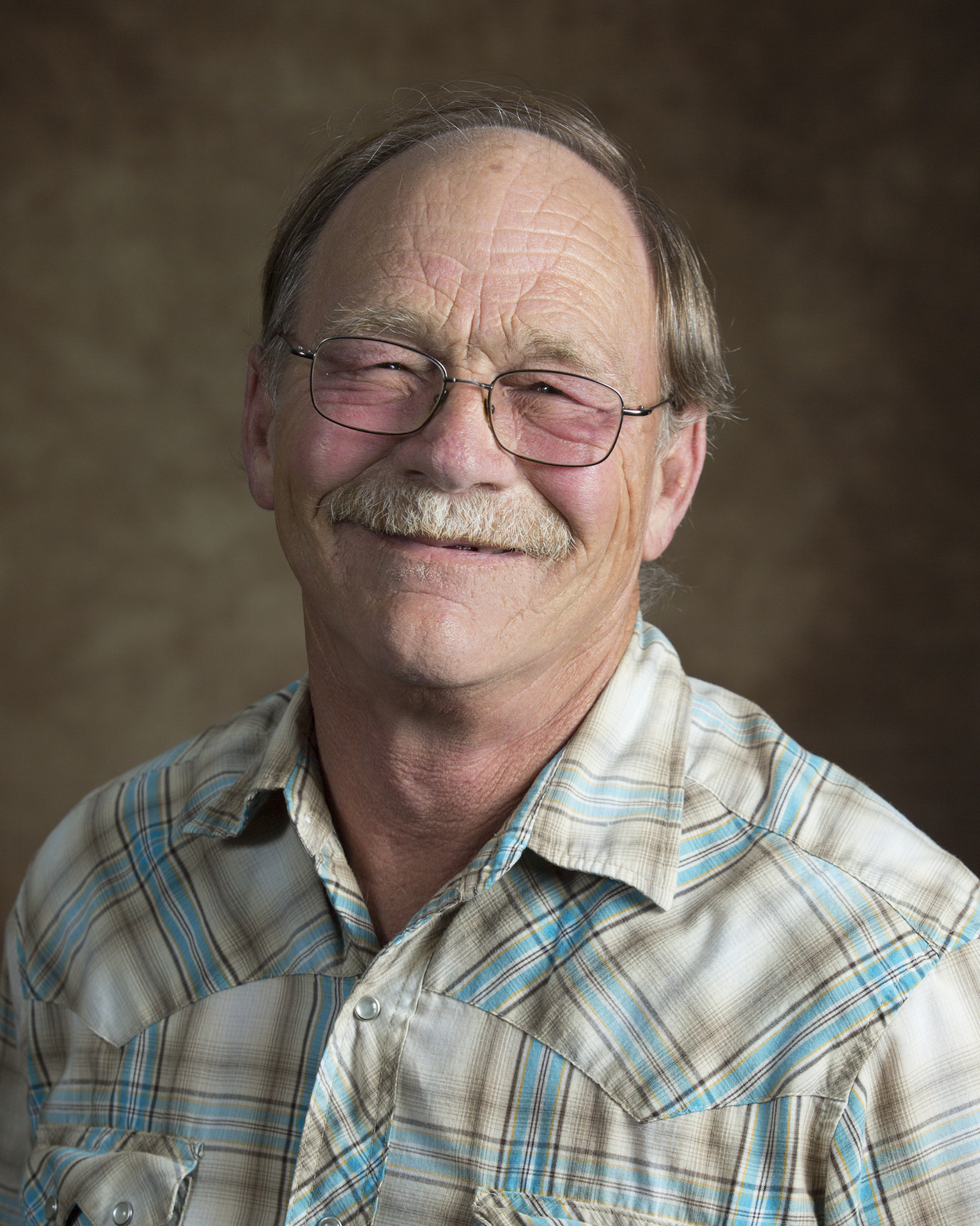 "God called me to lead with my heart. I am to love His people. I feel what they feel. I celebrate with them. I cry with them. That is how I lead. That is what I am called to do." These are the words of Pastor Ken Ballard, who currently serves in Eureka, South Dakota, and will retire July 1, 2021.
Ken Ballard never dreamed he would end up being a pastor. He spent several years working as a heavy equipment operator. Then he became a gunsmith. He was getting set to open up a gunsmith shop, but God had other plans.
"I was getting ready to open up a new shop when God showed me a different plan," says Pastor Ken Ballard, who will enter into retirement on July 1, 2021. "The fact is I have always had a fear of speaking in front of people. So, I thought, 'no way, God, I can't be a pastor.' But I went into ministry in the Rocky Mountain Conference."
The first time Ballard attempted to speak in the church was as a high school student one Christmas Eve. "I was so scared. I didn't know if I was going to throw up or faint," he said.
He was born in Prescott, Arizona. When Ballard was nine years old, the family moved to Phoenix. At the age of 16, Ballard's family moved to western Colorado. He graduated from Cedar Ridge High School in Colorado, right by the Grand Mesa basin.
He married his high school sweetheart Joyce. Ballard worked construction, moving 14 times. He headed back to school to be a gunsmith and then moved to Alaska. He opened up a gunsmithing business in Wasilla. In 1985, the economy in Alaska collapsed. "I loved it. In the Matsu Valley, there was not a place to practice shooting. So, we started a shooting range," said Ballard. "The organization is still going."
A district superintendent in Colorado asked him to think about a call to ministry. "He told me to think about when and how God was calling me into ministry," said Pastor Ken. "He told me to look for the signs throughout my entire life."
As a child, he grew up Episcopalian. Ballard remembers his desire to serve the church as an acolyte. Being an acolyte required being confirmed and trained. That happened for Ballard, and that seemed to satisfy his call from God.
As he went through his high school years, he struggled to keep his connection with God. He ended up going to a youth group with a girlfriend at a United Methodist Church, led by former Bishop Edward Paup.
"I connected with the youth group. It felt like home. After that, I wandered and never really connected back to a church. Disconnection continued during the early years of my marriage. My wife and I visited a lot of churches but never found a church home," describes Pastor Ken. "God touched my life in a profound, one day. We lived two blocks from the United Methodist Church. The first Sunday we attended together as a family, there was a baptism. We recited the Apostle Creed. I looked at my wife and said, 'Joyce, we are home.' After 21 years, we found our church home."
Promise Keepers was something that Ballard wanted to attend. The costs of the ticket and travel were out of reach. "My brother called, and he had some tickets. I went up for the altar call at Promise Keepers. When I returned, I felt unsettled, feeling like I was called to do more. Joyce and I were custodians at the church, so I would go to the church and sit in silence and negotiate with God. What should I do?"
One day the pastor at UMC in Cedaredge, Colorado, approached Ballard and asked him to think about his call to pastoral ministry. "It was at that point I decided to stop negotiating with God and just listen," said Ballard.
The answer came that he was being called into pastoral ministry. "I wondered, how is this going to happen? I don't have an undergraduate degree. I have a wife and kids to support. God was calling me back to the United Methodist Church," said Pastor Ken. "I just turned it over to God. I then learned about the licensed local pastor process."
He became a licensed local pastor and served the Rocky Mountain Conference at Riverton and Pavillion, Wyoming. Pastor Ken then served at Sundance, Wyoming, close to the South Dakota border.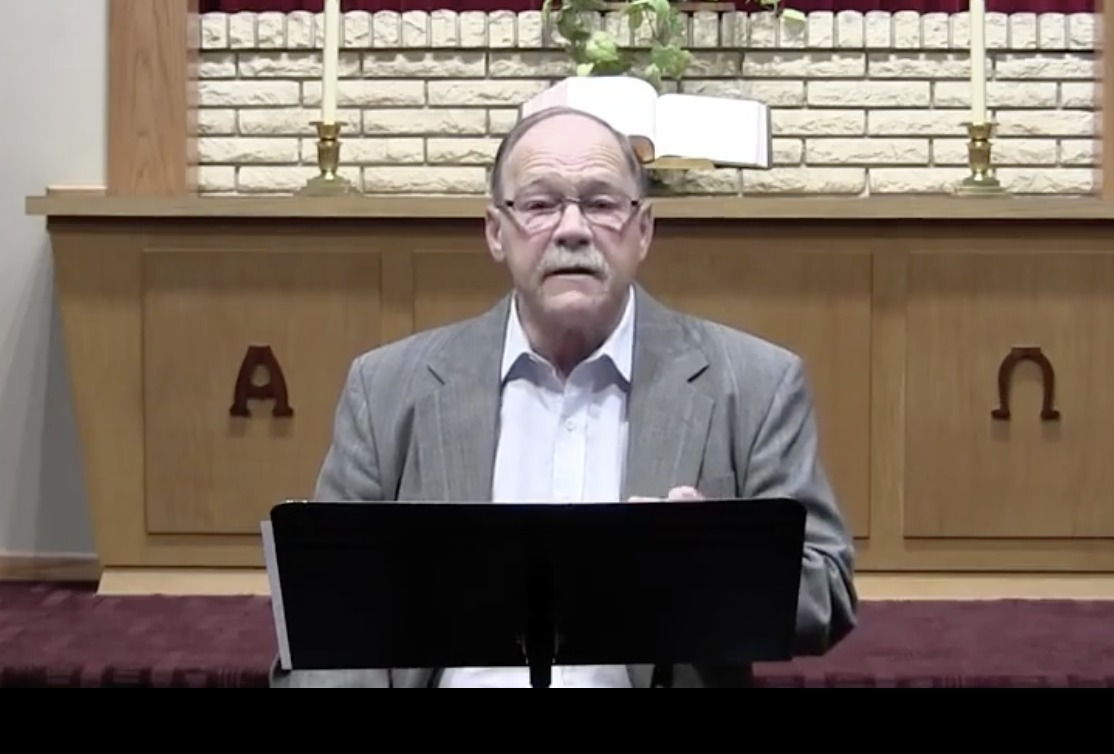 In 2006, he applied to the Dakotas Conference and was appointed to Edgeley, North Dakota. "When I was in Sundance, a friend encouraged me to apply to serve the Dakotas Conference, Ballard said. "I went to Edgeley, North Dakota. It felt like the Dakotas Conference was a fit. I felt at home."
Ballard served in Edgeley for five years. It was a three-point charge of Edgeley, Kulm, and Nortonville. Kulm closed, and Pastor Ken found himself assigned to serve Sundance, Wyoming again. This time the appointment was yoked to the Dakotas Conference.
"I served at Sundance for three years, the second time. I love that church. It is a great congregation. I love the Black Hills," said Pastor Ken. "I had bought a farmstead while serving Edgeley. It was a long journey from Sundance to Edgeley, North Dakota. I received an appointment in Webster, South Dakota, which brought me closer to the farm."
Pastor Ken is now serving Eureka, which is 75 miles from the 60-acre farm. "I am enjoying serving the congregation, but I am looking forward to new adventures in retirement," he said.
Memorable moments in Ballard's ministry have been performing his son's wedding and baptizing his four grandchildren. "It was such an honor to be able to do that," he said.
Ballard fondly remembers connecting with a ministry team in Jamestown, North Dakota. A grant allowed the ministry team to travel to England and journey to the places of John and Charles Wesley. "I remember walking into the Wesley Chapel, and someone was playing the pump organ. It was the organ where Charles Wesley wrote his hymns. I was experiencing history," said Ballard.
Ballard advises that now is a tough time to serve as a pastor in The United Methodist Church. He suggests, "Don't get too wrapped up with what is happening in the organization. Just serve the people. Teach them to love God. Serve God and serve the people."
In retirement, Ken and Joyce plan to enjoy time on their farm acreage near Merricourt, North Dakota.