By:
Rev. Eric Van Meter, Dakotas UMC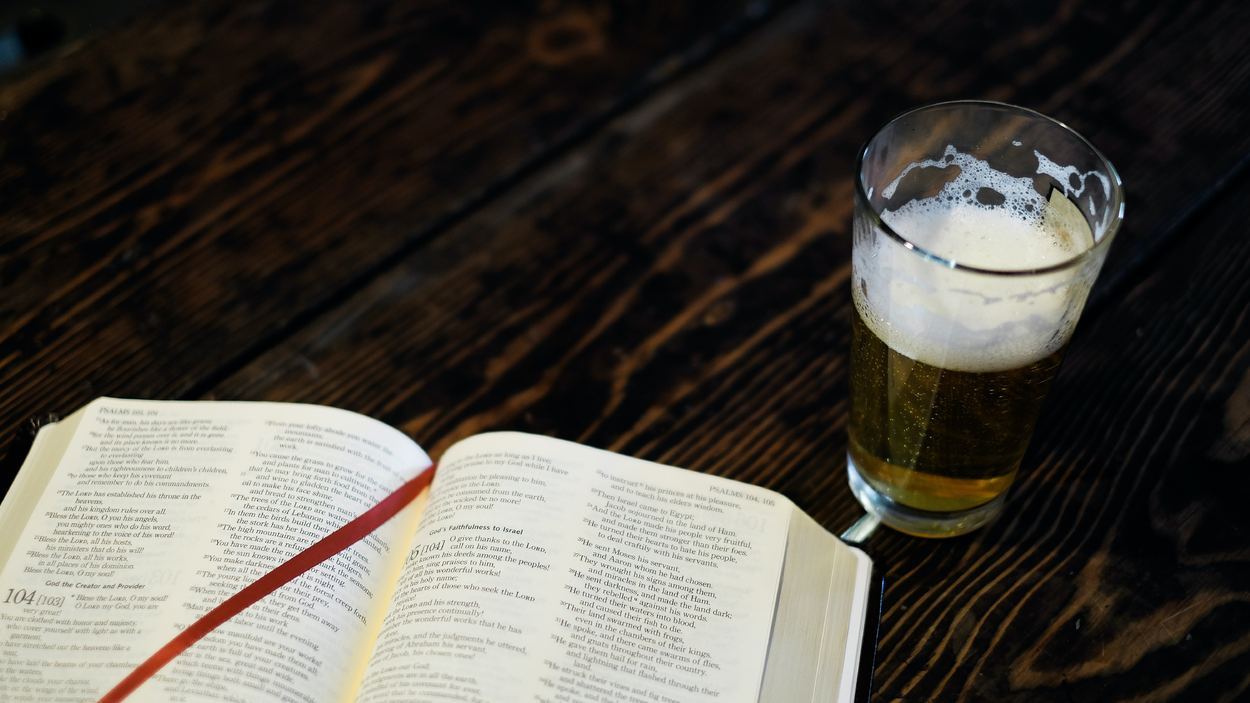 Since the earliest days of the movement, Methodists have been extending ministry beyond the walls of the church building. For Rev. Jeff Lathrop and the people of Pierre FUMC, that means a weekly trip to one of several local watering holes.

More than six months after their first meeting, Theology on Tap is still going strong.

"The goal is to meet intentionally outside of the church and have conversations in a space that may be more natural or conducive for more authentic dialogue," Rev. Lathrop said. "We have both young adults and people young at heart who gather for community and conversation."

Typically, participants follow a more or less standard discussion format. After they order beverages and appetizers, they check in with one another about what has happened since they last met. At first, Rev. Lathrop prepared discussion topics. Over time, however, topics began to arise organically.

"In the beginning, I tried to lead or direct the conversation," Rev. Lathrop said. "But now it's free-flowing in that the conversation could bounce between dealing with difficult people at work to politics. I started bringing When Christians Get It Wrong by Adam Hamilton to prime conversations, but now everyone is so comfortable with each other there isn't much that is out of bounds—from work relationships, struggling with the past, or navigating difficult situations with others."

The idea for Theology on Tap began at a welcome gathering for Rev. Lathrop early in his tenure at Pierre. As he engaged a group of young adults at the party, he heard them voice an interest in meeting outside the local church to talk about situations ranging from death and grief to how to interact with people across generations.

According to Rev. Lathrop, the church has supported the effort. A few retired members of the congregation have joined the young adults who started the group. Occasionally, strangers at the bar and grille have joined in on conversations, brought in by friends they recognized in the group or by the subject at hand.

The average gathering involves half a dozen participants, and numbers fluctuate as life situations dictate. But for Rev. Lathrop, connecting faith with the rest of life is precisely the point.

"It's real-life situations with real questions," he said. "These come from real people who are wrestling with what it looks like to be a faithful disciple in the world—in each of their contexts."

Theology on Tap is an idea for a "Fresh Expression" of ministry. You can learn more about Fresh Expressions at the 2023 Dakotas Annual Conference, and register today. Michael Beck, a Fresh Expressions leader, will be our featured speaker and teacher.