"Ken was kind, calm, caring and wise. It's appropriate that the Voas cabin will serve as a storm shelter for campers in the lower part of Lake Poinsett Camp. For many teenagers of my era, Ken was our shelter in times of storm," said Scott Jones, member of Pierre First UMC and major contributor to the Voas Cabin at Lake Pointsett.
Saturday, October 7 from 2-6 p.m. the new Voas cabin at Lake Poinsett Camp and Retreat Center will be celebrated.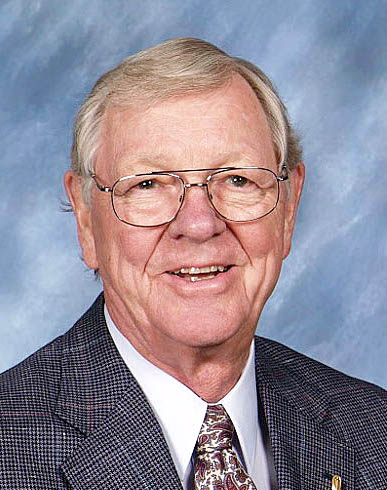 The fall festival will include s'mores, pumpkin decorating, tours and more. A program will take place at 3 p.m.
Rev. Ken Voas passed away in March of 2009. He served the Dakotas Conference parishes at Clark, Henry, Garden City and Raymond (1960-72), Rapid City First Church (1972-77) and Sioux Falls Sunnycrest. He also led the congregation at Wahpeton, N.D.
While living in Clark, he served as the denomination's Northern District Director of United Methodist Youth Fellowship, and was active in directing camps and youth ministries.
Jones recalls, "I got to know Ken when I was in high school. Our friendship continued throughout my college years and beyond as he served churches in Rapid City and Sioux Falls. I always looked forward to seeing Ken at annual conference."
Rita Voas DeZurik, daughter of Rev. Ken and Barbara Voas, reports that Ken and Barbara honeymooned at Lake Poinsett Camp in 1948, shortly after the camp was started. Barbara, 91, and children will celebrate many great memories at Lake Poinsett Camp as the Voas cabin is dedicated Saturday, October 7 at 3:00 pm.
"It is an honor for Julia and me to help with this effort at Lake Poinsett Camp and celebrate Ken's ministry with the dedication of the Voas cabin, said Jones.
If you plan to attend please RSVP by e-mail or phone 605-983-5547.
Lodging is available if you would like to spend the night.