By:
Doreen Gosmire, director of communications, Dakotas UMC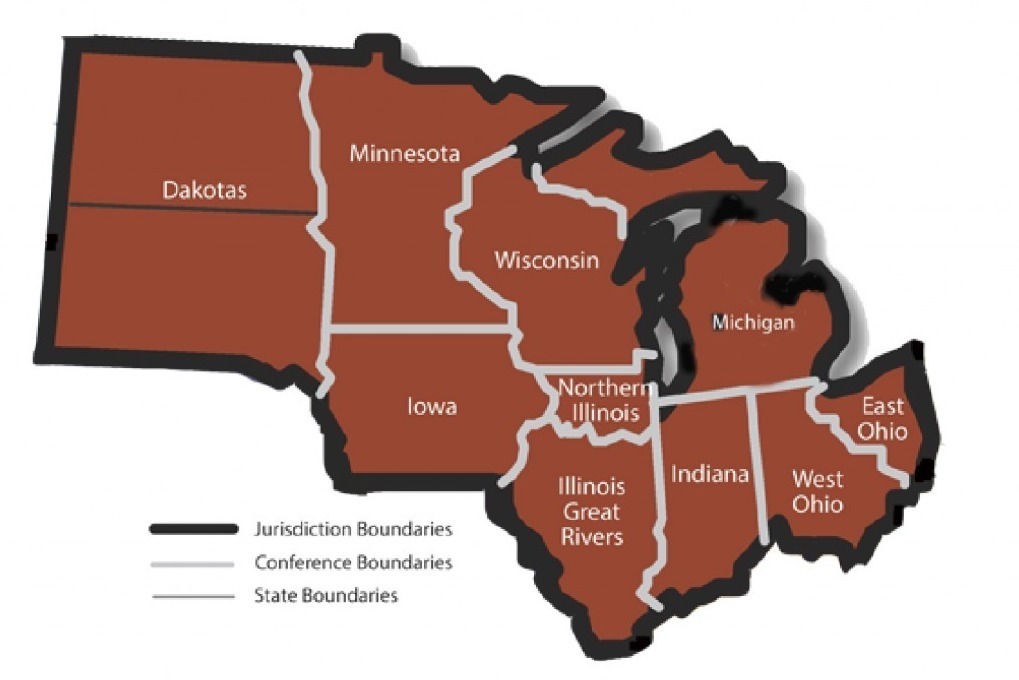 Since early times, certain ordained persons have been selected and entrusted for a ministry of coordinating and leading mission within a defined geographical region of the church. In the United Methodist tradition, bishops are ordained elders who are elected and consecrated to the office of bishop. They are "set apart for a ministry of servant leadership, general oversight and supervision."

Bishops are elected by the lay and clergy delegates in each regional area (jurisdictional and central conferences) every four years following regular sessions of the General Conference. The next regular episcopal elections will be held in 2022.

The Dakotas Conference is part of the North Central Jurisdiction (NCJ). We Press On is the theme of the 2022 North Central Jurisdictional Conference scheduled for November 2-5 at the Grand Wayne Convention Center in Fort Wayne, Indiana. Delegates attending the conference will elect episcopal leaders who will serve as the resident bishop of their assigned area in either Illinois, Indiana, Iowa, Michigan, Minnesota, North Dakota, Ohio, South Dakota, or Wisconsin.

Dakotas Conference delegates for the NCJ Conference were elected at the 2019 annual conference session. Delegates attending the 2022 NCJ Conference are Rev. Rebecca Trefz, Rev. Sara Nelson, Rev. Ray Baker, and Rev. Jenny Hallenbeck Orr. Lay delegates are: Kara Heagel, Beata Ferris.

Any active ordained elder in good standing is eligible to be elected a bishop. An eligible candidate must also have at least four years (a full term) to serve before reaching the mandatory retirement age of 68.

Nominations or endorsements of individuals by annual conferences, delegations or other groups are common but not necessary for election. Each jurisdictional and central conference can set the percentage of votes necessary to elect a bishop. The Book of Discipline recommends but does not require that a candidate receive at least 60 percent of the votes in order to be elected (Paragraph 405.2.b of the 2016 Book of Discipline). Votes are taken in consecutive ballots until the threshold for election is reached and a candidate is elected. The process continues until the total number of bishops needed for that jurisdiction or central conference is elected.

In the U.S., bishops are elected for life. In some central conference areas, bishops are elected for a specified term and, if elected for a second term or serving at retirement, may become a bishop for life.

Each bishop is assigned to a particular area for a four-year term. The assignment is recommended to the jurisdictional or central conference by its committee on episcopacy, but it takes action by the jurisdictional or central conference to approve that recommendation. The jurisdictional or central conference can also choose to amend the recommendation as provided. Newly-elected bishops are usually not initially assigned to areas where they served as pastors, though they may be at a later time.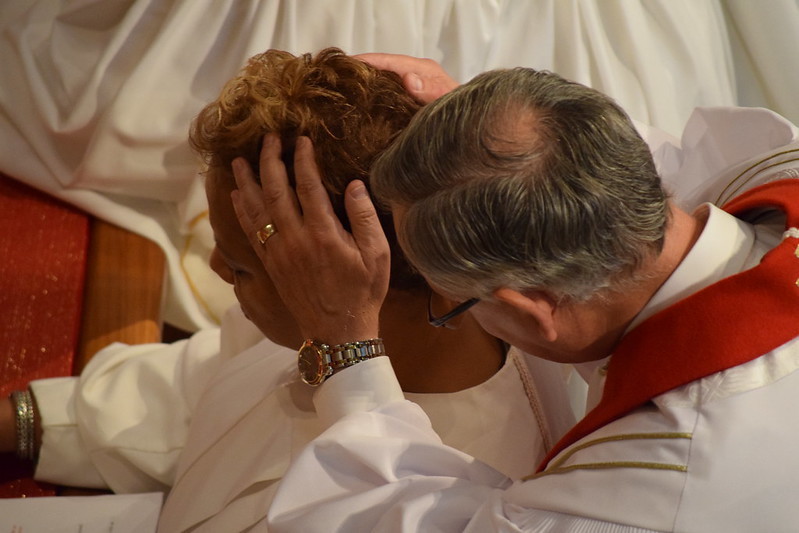 The NCJ Committee on the Episcopacy is recommending a return to nine active bishops in 2023 and going back to having the Dakotas and Minnesota served by one bishop as part of the same episcopal area.

The NCJ delegates will elect three bishops, to succeed retiring bishops, at the November 2022 North Central Jurisdictional (NCJ) Conference. Once elections take place, the NCJ Committee on Episcopacy will make assignments of bishops to each annual conference. On November 4, 2022, we will know who will serve the Dakotas-Minnesota Area.

To help delegates and others get better acquainted with episcopal candidates, the NCJ Committee on Episcopacy developed a process for candidates to participate in an on-camera interview. Those wishing to participate were asked to inform the Committee of their intent by August 1. The candidates were each asked the same questions and were asked to keep their answers brief so that each video would be less than 15 minutes in length. Some candidates gave longer answers. You may view the videos at https://vimeopro.com/dakotasumc/ncj-episcopal-forum.

The Episcopacy Committee also encourages you to make use of written information, candidate forums, ongoing conversations, and prayer to better get to know each candidate. Short bios with each candidate's video are also available at http://www.ncjumc.org/EPISCOPAL-CANDIDATES-BIOGRAPHICAL-INFORMATION/.