Solar Oven Partners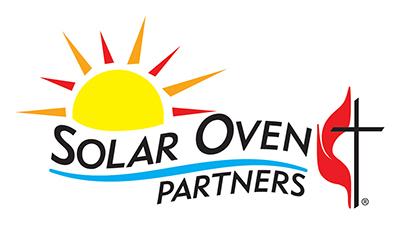 Solar Oven Partners (SOP) has distributed ovens to over 10,000 trained users. The ministry works to place ovens in the hands of the poor in deforested land. This Volunteer in Mission (VIM) ministry travels to the Donimican Republic three times a year.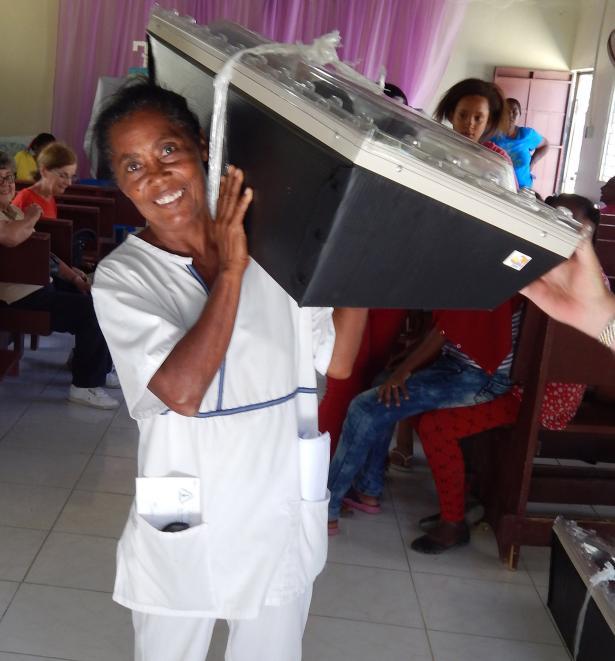 Why Are Solar Ovens Needed?
For a third of humanity, a hot meal means cooking over an open fire. More than 40% of the population of the Dominican Republic live in poverty. The women of the household are frequently balancing the purchase of cooking fuel against buying adequate and healthy food to feed the family.
Solar Ovens provide relief. It is a economic way to cook food. Ovens pasteurize drinking water, to help reduce life-threatening, such as diarrhea and dehydration, reducing the child and infant mortality rates from water-borne diseases.
Cooking with charcoal, traditional fuel in countries like the Dominican Republic, is unhealthy. Solar Ovens eliminate the resulting air pollution and reduce cases of respiratory and eye disease, burns among women and children who tend cooking fires.
---
---
How Can I Help?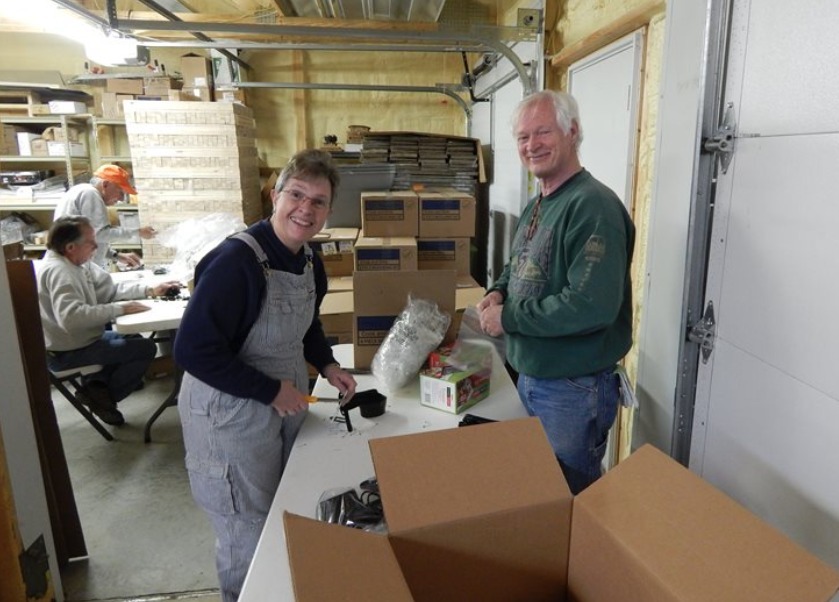 – Give the gift of a solar oven to a family in need. Costs of components and shipping for the high-quality ovens have topped $100. When added to the cost of the program's two-day training seminars—an essential element in successfully placing an oven—the cost is approximately $150 per family. Tax-deductible gifts of any size are important. You may make a one-time gift or a monthly contribution through the UMCOR link. Click here to donate online.
Or send a check to:
Solar Oven Partners UMC
910 4th Street, Ste G
Brookings, SD 57006-2172
The Advance project numbers are:
Dakotas UMC Advance #637
UMCOR Advance #418812
– Serve on a Volunteers In Mission team at your own expense to help with solar oven assembly and training for solar cooking.
– Volunteer to help fabricate oven components at central workshop at Raymond, SD and the reflector workshop near Zeeland, ND.
---
---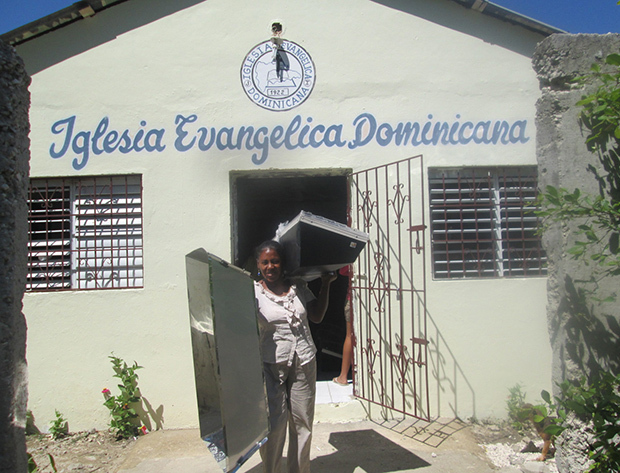 Where Can I Learn More?
Visit the Solar Oven Partners web page for in- depth information.
Get resources on This Advent, Give Hope.
Like and follow Solar Oven Partners on Facebook for breaking news.
For more information, contact Solar Oven Partners Director Marjorie Evans-de-Carpio.
Lead the way—cook with the sun!