By:
Doreen Gosmire, director of communications, Dakotas UMC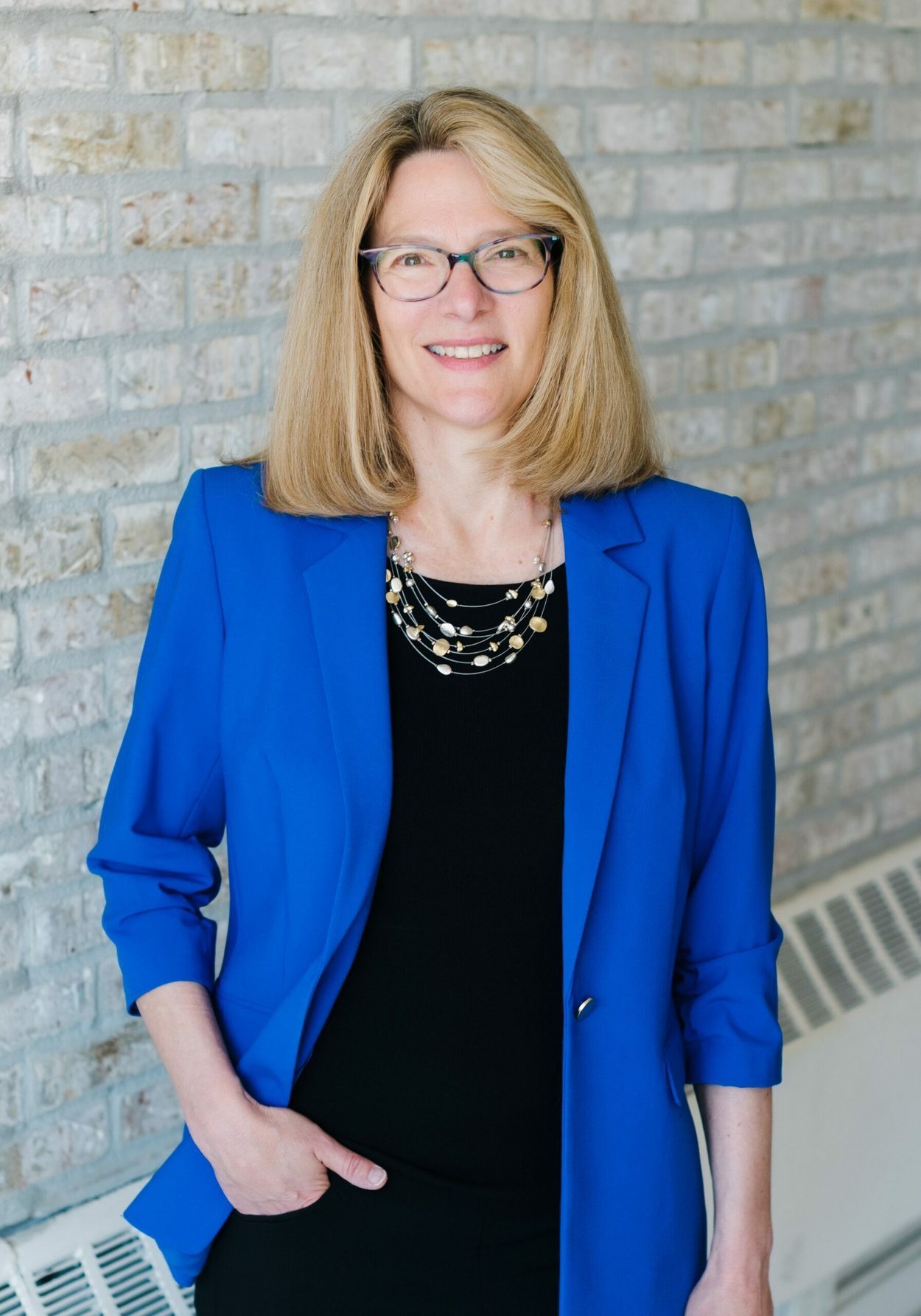 "We have seen an increase among the adolescent or teenage population in depression, thoughts of suicide, or overall stress. I think that can be attributed to a lot of different factors. The pressure to succeed in today's environment is higher. In addition, they went through the pandemic without the support system of contact with friends, teachers, and extended family. Couple those factors with continued use of social media, and adolescents sometimes feel disconnected or isolated and alone," shares Janet Kittams, chief executive officer for the Helpline Center.

The mission of the Helpline Center of South Dakota is to make lives better by giving support, offering hope, and creating connections all day, every day. The Helpline Center is one of the organizations that will benefit from your donations to the 2023 Miracle Offering: Road to Hope.

The Helpline Center began serving South Dakota in 1974 and serves thousands of people each year by connecting individuals to resources and support, providing referrals, building local agencies' volunteers, offering hope to individuals with thoughts of suicide, and supporting families bereaved by a suicide loss.

"The Helpline Center is a very diverse nonprofit organization. Our programs focus on supporting people, providing them with resources, and offering them hope during times of crisis," said Janet. "We answer the new 988 phone number. That's the three-digit phone number for calling when people are dealing with emotional distress, mental health, substance use, or suicide."

Kittams describes that people can call, text, or chat about any issue that they, a member of their family, or a friend may be concerned about.

"They might be unsure how to help that person," said Janet. "The most common types of calls are related to depression, anxiety, suicide, family or relationship conflicts, and substance use. Those vary widely regarding where people are and what they're calling about. We have trained people available 24/7 to spend time talking to them."

Crisis counselors answer the 988 number. They are trained to talk about the situation, do an assessment, put together a safety plan to keep that person safe, and connect them to local resources like an outpatient counselor or a support group.

"We can connect them in the local community," said Kittams. "Then we continue to follow up with them. We'll call them back usually within the next day or two, check in with them, and see how they're doing. We schedule calls for the next month, probably weekly, to ensure things haven't fallen through the cracks."

In addition, the Helpline Center does a lot of work with suicide prevention and post-prevention—after there has been a death by suicide. Janet shares, "On the prevention side, we do a lot of training in the communities, building awareness. We share how to identify somebody in a suicidal crisis and how to help them. We do a lot of training on mental health in general. On the post-prevention side, we support people through resource materials and connections. We have this wonderful Healing After Suicide booklet that we send out, and then we do follow-up support phone calls with those families."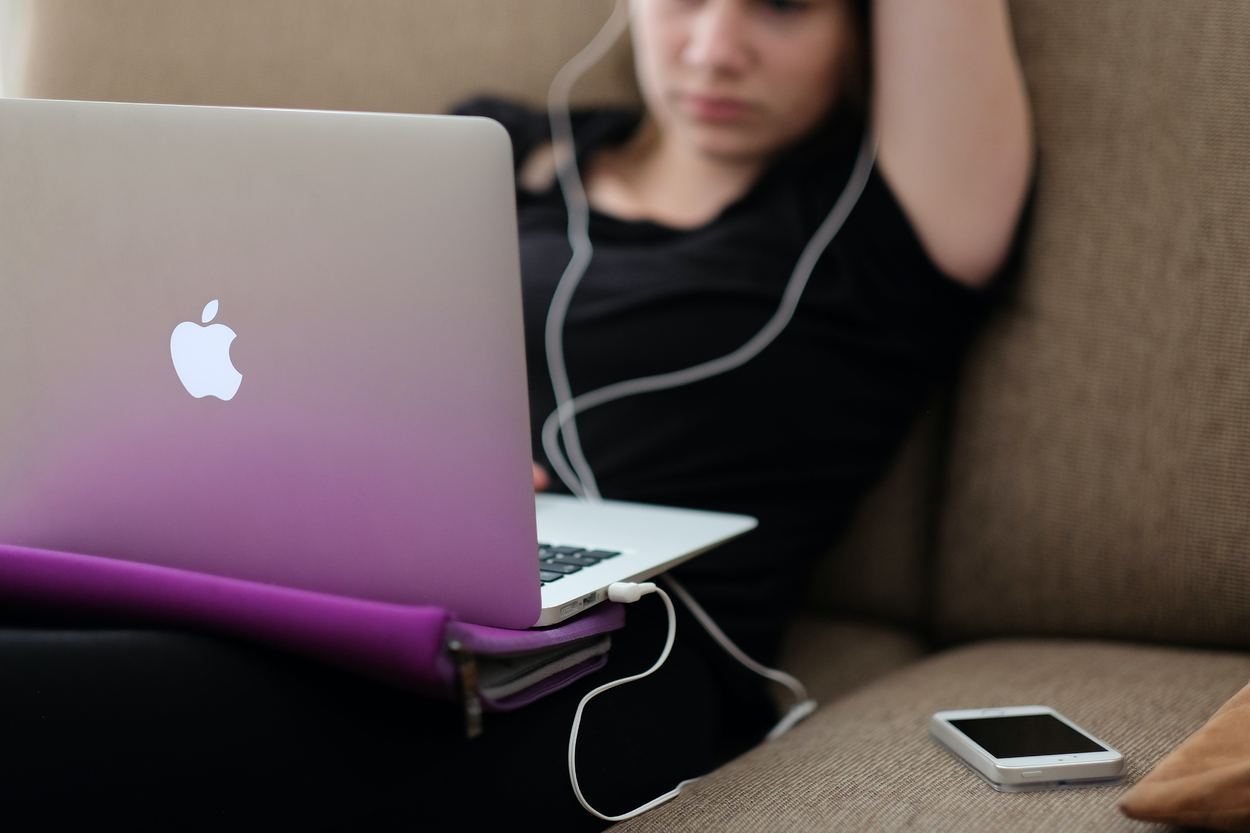 The Helpline Center offers support groups and classes to help people understand the grief process they're going through when they've lost someone to suicide. It is all provided at no charge. Even though the main office is in Sioux Falls, services are offered throughout South Dakota.

"We offer services throughout the state, in-person and online, especially when there is a loss from suicide. So, it is important that they are connected to others going through a similar experience," said Kittams. "Family members who have lost somebody to suicide often feel just a little stigmatized or a little different. So, it's good to connect them because they're all going through those same emotions."

One of the target populations for outreach is high school students. The Helpline Center will speak at a high school or send resource materials. "We promote the 988-phone number. We encourage high school students to text and chat if they need to reach out," said Janet. "We know that chat and text is the best method of connecting with higher school students rather than calling."

The Helpline Center also answers the 211—a number connecting people to resources. For example, people may phone in with a need for food, money for rent, transportation, or any number of basic needs.

"We have a database with more than 5,000 programs and agencies that we can refer people to all over the state, depending upon where they live," said Kittams. "Staff that answers that line is highly trained in identifying callers' needs and what resources will help them based upon where they're living."

The Helpline Center has a diverse funding stream. Funds come from government sources such as the State of South Dakota Department of Social Services and the Department of Health. United Way agencies across the state provide some revenue. The Helpline Center applies for, and is the recipient of, grants. Fundraising provides an additional revenue stream, including events and individual and corporate donations.

Step Forward to Prevent Suicide is an annual fundraising event on Saturday, June 10, 2023, in Sioux Falls. Participants can hear from an honorary speaker, listen while loved ones' names are read aloud during the remembrance ceremony, and participate in a 1.5-mile walk. Get more details here.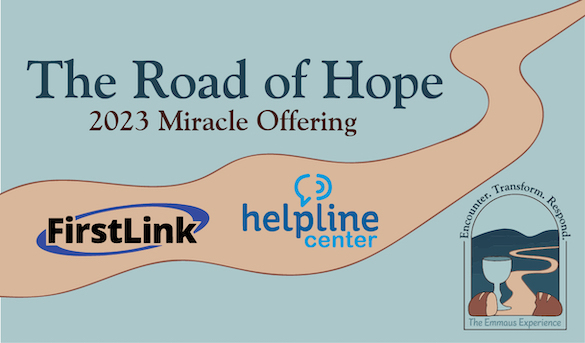 In the future, the Helpline Center will continue to work on educating people about the service of 988. Kittams says, "We know there is still a lot of stigma about mental health and suicide. We have people who are unaware of the services, and help is three digits away."

You can contribute to the Helpline Center by participating in the 2023 Miracle Offering: Road to Hope.
Resources for the 2023 Miracle Offering:
Download a copy of this letter
Bulletin insert: Microsoft Word | PDF
Presentation for churches: Power Point slides | JPEGS
Videos
Graphics for social media, websites, and newsletters