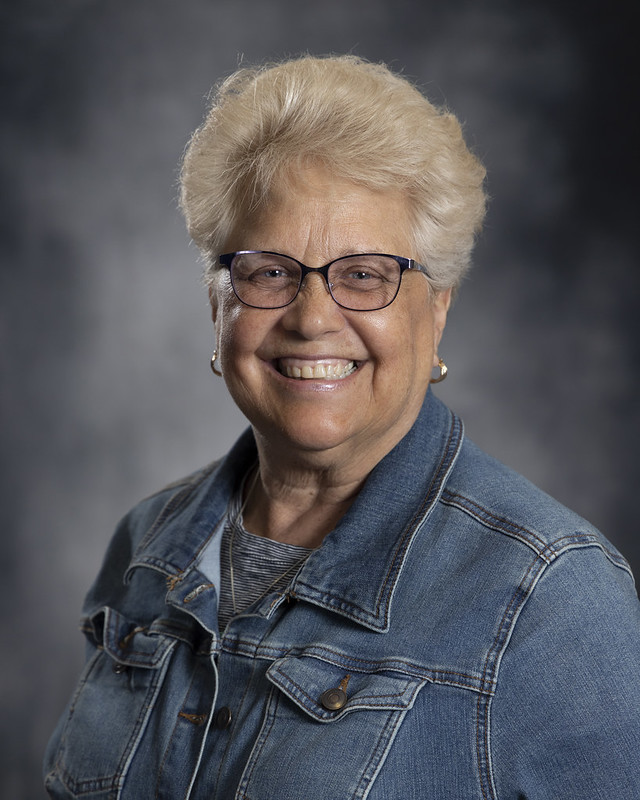 Pastor Sarah's favorite verse is Jeremiah 29:11 " I know the plans I have for you, says the Lord, plans of welfare not destruction to give you a future and a hope."

"I accepted Jesus Christ when I was five years old; when I was 16, I came to understand what it meant to not only be saved but to live a life completely surrendered to Jesus Christ. During this time, I felt a call into ministry," said Rev. Sarah Herman, retiring after almost 24 years of service to in the United Church of Christ and the Dakota Conference.

Growing up in Kankakee, Illinois, she served at her home church throughout high school, teaching Bible studies and leading Bible school.

Sarah's faith and call to ministry grew as she entered North American Baptist College in Edmonton, Alberta, Canada. Sarah shared that after her first year in college, she was privileged to travel on a gospel team called "God's Volunteers," for a year, sharing her faith in Jesus Christ, along with 14 other team members. "We traveled all over the USA and Canada. This was an outstanding experience."

After receiving her undergraduate degree, she married Elmo Herman. The couple had two children. Ike, who is married to Rebecca, and Nate, who is married to Stephanie. They have two grandchildren, Aidan and Emily, who are both in high school.

"I served alongside Elmo while we raised our children," Sarah said. "It was such a joy for me to be able to raise our children and be part of Elmo's ministry. When our son Nate was a junior in high school, the Lord began to open doors for me in full-time church ministry."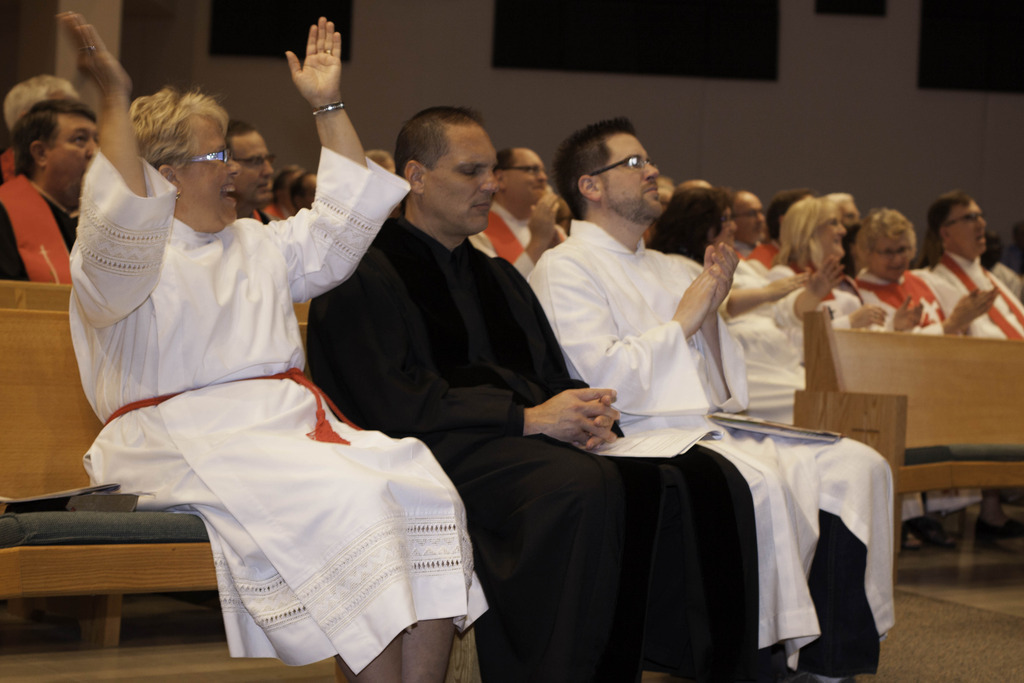 Sarah began ministry with pulpit supply in 1999 and soon took her first full-time charge in the United Church of Christ. Her first congregations were in Armor and Delmont, South Dakota.

Sarah went to licensing school during her time in the UCC. She moved to Alpena, South Dakota, to serve the United Parish of Alpena part-time. This was a joint parish– both UCC and United Methodist, and was her first experience serving Methodists. Sarah enjoyed working with the Alpena Church. She entered seminary, a long-time dream, her last two years in Alpena. "I spent six wonderful years serving at Alpena. Then Elmo and I joined the Dakotas Conference and we began our ministry with the Dakotas in North Dakota, where I served in Wimbledon and Kensal. Those were great ministries. I enjoyed our time together," said Rev. Herman.

She was ordained an elder in 2015 while serving at Napoleon and Lehr in North Dakota. After a realignment in 2018, she was appointed to serve Streeter and Napoleon, also in North Dakota. "I truly loved all three of these ministries," said Pastor Sarah. "We enjoyed the people of North Dakota. We did feel the urge to return to South Dakota to be closer to our children."

In 2020, during the COVID pandemic, the couple moved to South Dakota. Pastor Sarah was appointed to serve at Burke and Herrick United Methodist Churches. Her husband Elmo serves the nearby Gregory United Methodist Church. Elmo also served churches in Alberta, Canada, California, Washington State, Illinois, Iowa, North and South Dakota.

The highlights of Sarah's ministry have been seeing people come to faith in Jesus Christ and grow in their personal faith. Sarah loves to teach people how to walk with God through her preaching and Bible studies. "It's always amazing to see someone grow in their faith. It's wonderful to be able to be a part of that journey in people's lives," she said.

Pastor Sarah recalls fun with youth groups. She often wrote Christmas and Easter plays and the youth and at times Sunday school would be involved in performing them. "Seeing youth and children come alive in the characters and even understand who Jesus is, is always a joy," she said.

Pastor Sarah has a love for missions. She loves to encourage churches to reach out to their community, to the state they live in, and to the United States and the world. "This is based on the Great Commission in Matthew 28. When churches get a vision for missions it is such a joy," she said.

In retirement, she will continue to serve the Lord. "I know that God wants me to continue to preach and share the gospel of Jesus Christ." said Pastor Sarah. "I am already preaching online each week and doing pulpit supply."

"Spending time as a couple and as a family is a high priority for us." Pastor Sarah said, "We love camping, boating and fishing together."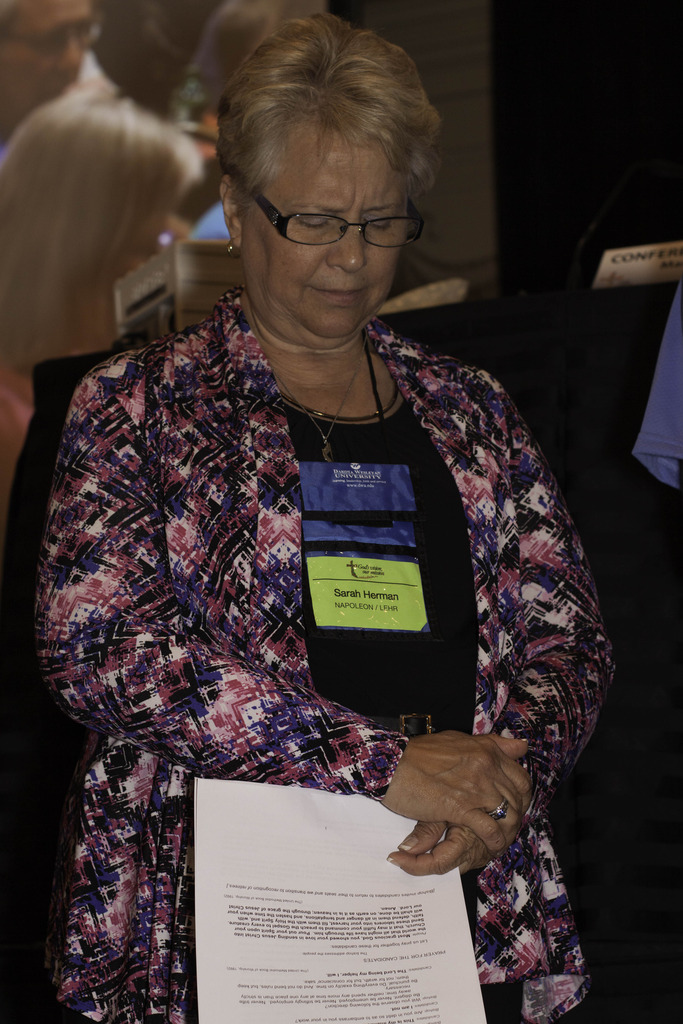 Sarah shares this advice to others on their ministry journey, "If God is calling you, listen carefully and move forward. Really seek God; make sure He is your highest priority. Then, get into the Bible daily. Don't wait until you go to seminary to get into the Word. Get to know the Bible; read it and understand it. I don't believe we as pastors can help people if we're not in the Word ourselves."

In a culture that is divided, Pastor Sarah advises that people should pray. "I believe prayer is number one. The Bible says, 'If my people who are called by my name will humble themselves and pray, I will forgive their sin and heal their land.' I believe prayer is the answer for everything happening. I also believe that learning to love one another, even in our differences, is a high priority."

Grateful for her ministry, she said, "I have enjoyed all the ministries I have been blessed to serve. I've been blessed to see people come to faith in Jesus Christ and grow in their understanding of God's word. People in every church I've served have said, 'You know, I really didn't understand my faith or the Bible before you started preaching in our church. I never really understood my faith.' I am grateful for the years God has given me to serve Him, and the joy of following my call in service."