By:
Rev. Marty Toepke Floyd, Higher Ground participant and pastor at Redfield and Frankfort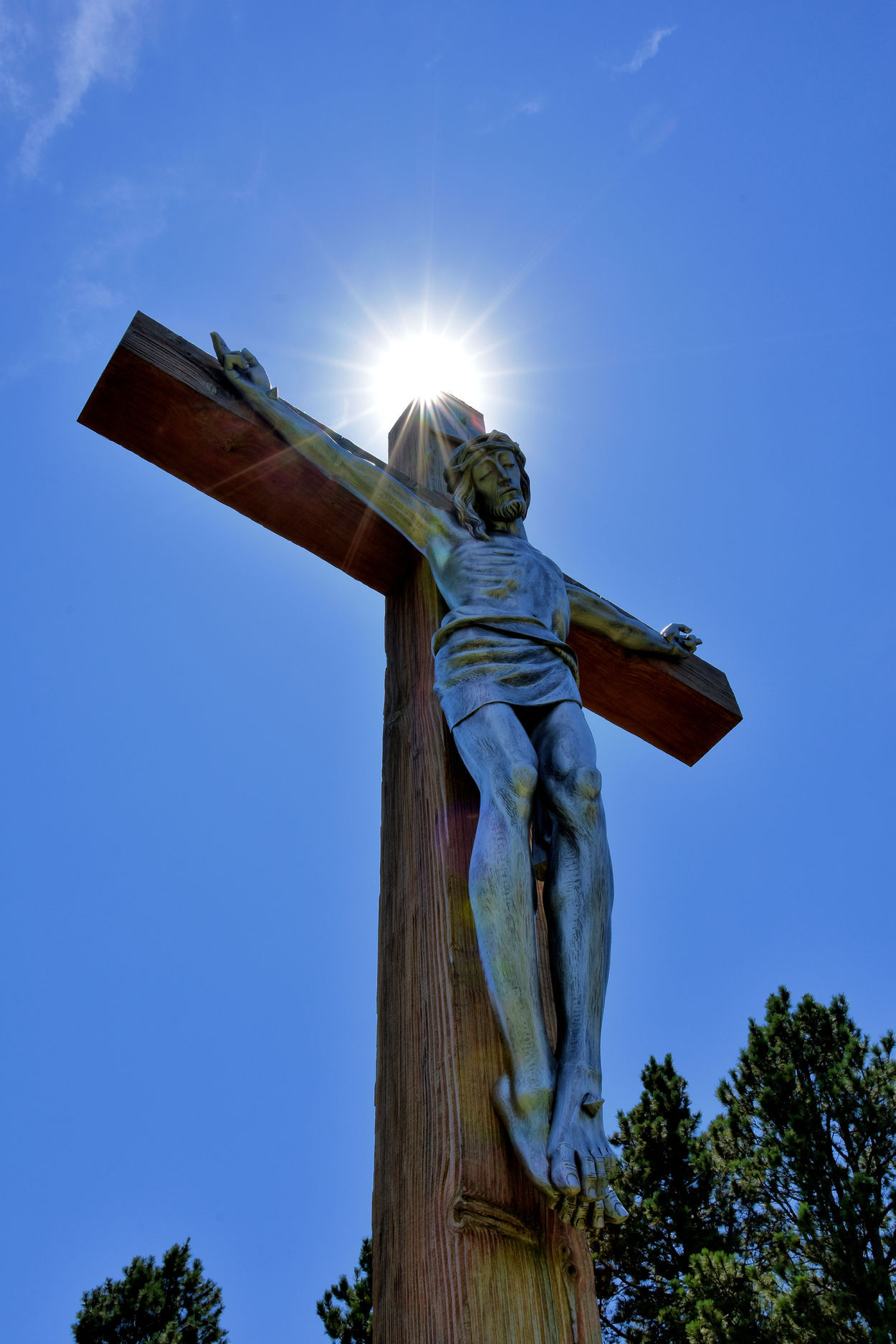 It started with a rock – a smooth pebble – with my name written on it, and a chip on the end so that it fit into my left hand. "Perfect!" I thought as that was how I was feeling about myself and my ministry at that moment – incomplete, inadequate, and scarred. I immediately loved that oblong stone in my palm, yet as the Sunday afternoon service unfolded I had to give it up along with a written list of the burdens I would try to set aside for the week participating in the initial group of the Higher Ground Program meeting near Rapid City, South Dakota.
In 32 years of ministry, I have been to many retreats for clergy – continuing education opportunities that promised big things and only occasionally delivered. Yet the worship service in the grand sanctuary of the Terra Sancta Retreat Center set the tone for the week of renewal in body, mind and spirit. Under the guidance of Director of Ministries, Rev. Rebecca Trefz, and Director of Leadership Development, Deb Kjerstad, retreat leaders Amber Laffey and Shawn Culey, welcomed, gifted, and accompanied us on our journey toward better health, new vision and renewed commitment to Christ.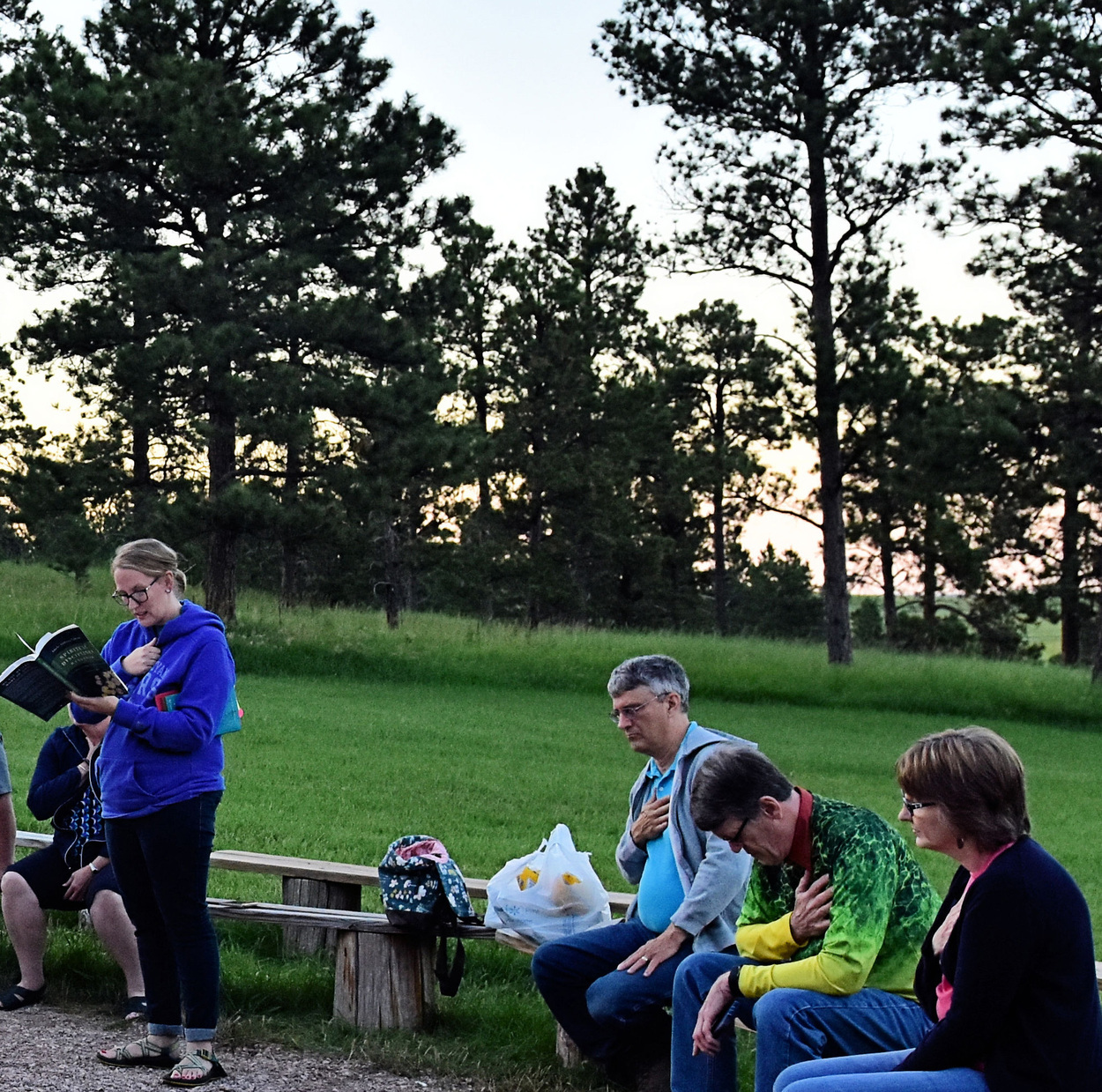 The Higher Ground Program is funded by a grant from the Lilly Endowment to help United Methodist pastors in the Dakotas to:
Achieve renewed joy and clarity in their calling,

Reduce isolation and burnout,

Provide tools and experiences to foster resiliency,

Improve physical, mental, social, spiritual and financial health,

Strengthen relationships between fellow clergy

Throughout the week the 13 clergy participants, ranging from eight years' experience to 40 years in the ministry, enjoyed delicious balanced meals, trails to hike and walk, free time to read, rest and journal, meet with a spiritual director, a mental health counselor, a physical wellness coach, and a financial counselor/planner. Each morning we participated in large group presentations and small group discussions to share our personal stories, discover our leadership styles, and envision our individual goals.

Various professionals helped each of us see ourselves and our relationship to God more clearly. We first practiced listening to one another's life stories in groups of three or four. Later in the week, one presenter, Malcolm Chapman, told us how from an early age, his grandmother taught him how to speak and listen at the supper table. Each person from his working grandfather to his young cousin got to tell about their day for a full fifteen minutes uninterrupted. Only after we listened and reflected back, could we ask questions and make comments. The triad I was in became closer as the week passed, and we will continue to communicate in the months to come.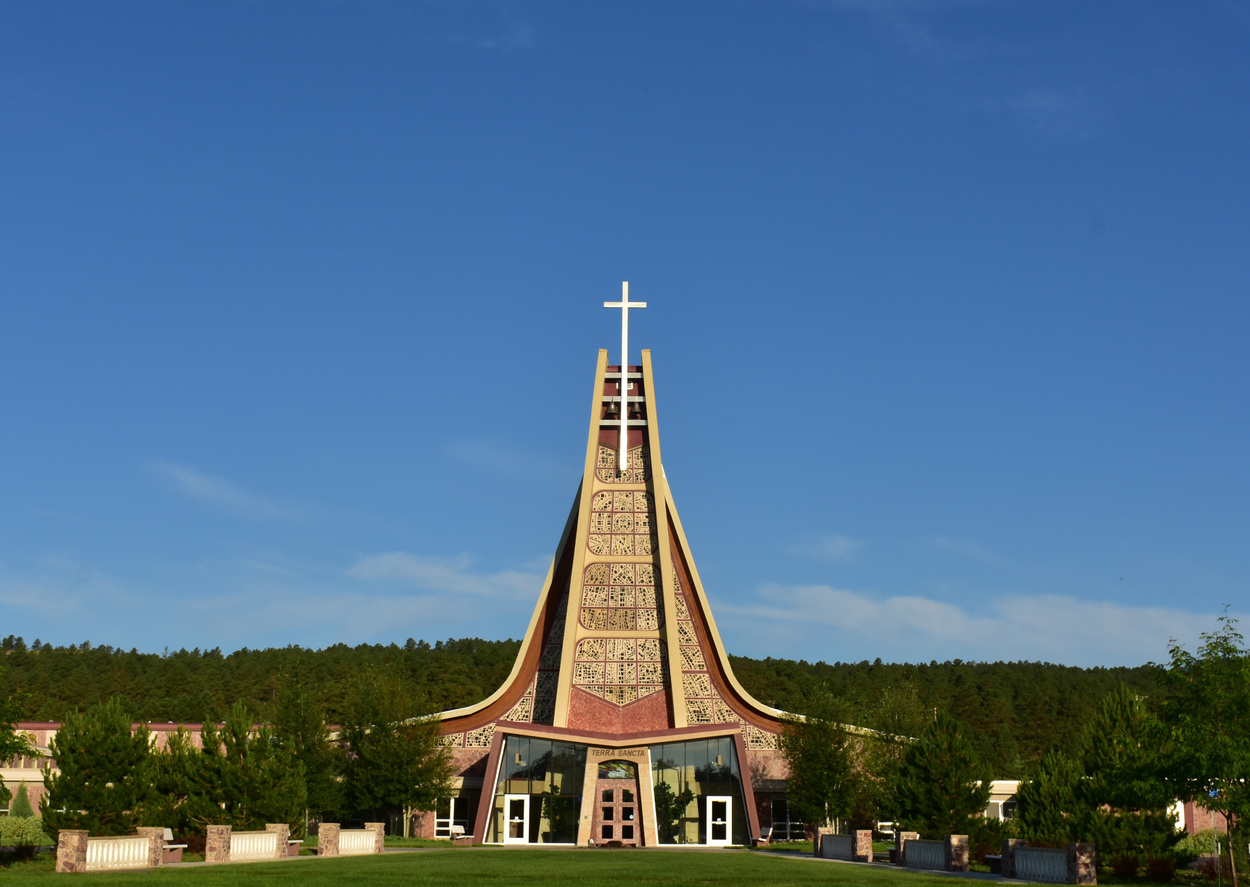 I started each day off with a sunrise hike on the trails above the Retreat Center. The scent of pines, the variety of wildflowers and the beauty of the ravines and meadows deeply refreshed my body and soul. The health coaches also led shorter walks each morning at 8 a.m. before breakfast and after our morning devotion hour.
I especially found value in meeting with a spiritual director, something I have not done since seminary, and I hope to find someone near to Redfield to continue receiving guidance. The sessions with the physical health coach and the mental health counselor were also helpful in giving me perspective and setting goals.
We took several field trips during the week. One evening a few went to see Mount Rushmore. Another evening all of us attended worship at the Chapel of the Hills – a Scandinavian stave church – and listened to an insightful sermon by a visiting Lutheran pastor from Nebraska. We showed him how well United Methodists can sing! On Wednesday evening, some of us went bowling, and if we had been playing golf instead, I would have had a great score! We ended each day with vespers, and on the last evening we enjoyed singing around a camp fire and roasting marshmallows.
For our closing worship on Friday morning, Rebecca and Deb rejoined us to celebrate communion and offer each one a blessing. Along with the gifts from the leaders and participants, I got back my beloved, battered pebble. I wasn't feeling so chipped and marred, but much more resilient as I headed back to the demands and challenges of the parish.
I am grateful for the time, energy and vision of the Higher Ground Program invested in myself and others. I renewed old friendships, made new ones, learned more about myself and resolved to live healthier as well as being refreshed from the retreat on the higher ground of the Black Hills.