By:
Doreen Gosmire, director of communications, Dakotas UMC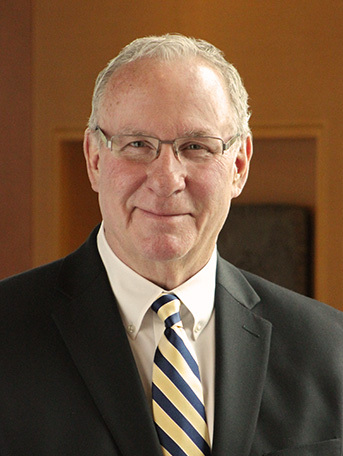 "Being a clergy member of the Dakotas Conference feels like coming home," said Blair. His connection to farming and the church, as well as the grace of the people, are reasons that Blair feels at home in the Dakotas.

Neil Blair grew up on a farm near Dayton, Iowa. His family was active in the United Methodist Church and his community. His goal was to be a cattle buyer, but that plan was derailed by Rev. Bill Cotton, serving at the United Methodist Church when Neil was in high school.

"All of you have a great story about how you ended up in ministry. Mine is I planned to be a cattle buyer but became a preacher. Rev. Bill Cotton, who came as our pastor in Dayton, Iowa in the early '70s and said, 'I think you ought to go into the ministry,'" said Blair. "I said, 'I think you are crazy!' But he was right. I had thought about it. I thought I was too rotten of a kid to make a pastor."

Rev. Cotton served as a mentor to Pastor Neil. "I loved him until the day he passed a few years ago. Dr. Tex Sample referred to Bill Cotton as the most effective pastor he's ever known."

His call was nurtured as he furthered his education at United Methodist universities. He received an undergraduate degree from Morningside University in Sioux City, Iowa. Neil obtained a Master of Divinity from St. Paul School of Theology in Kansas City.

He was commissioned as a deacon in the Iowa Conference. He served eight years in a Disciples of Christ Church in Missouri and received full ordained in that denomination.

Blair served 19 years as Vice President for Development at Saint Paul School of Theology from 1988 to 2007.

In 2009, he became a full elder of the Dakotas Conference. While serving as the Vice President for Institutional Advancement at Dakota Wesleyan University in Mitchell, South Dakota, he transferred his orders to The United Methodist Church.

"Even though my roots are in central Iowa farm country on a fifth-generation farm, my heart was captured by South Dakota for the four years I served as Vice President at Dakota Wesleyan University 2008-2012," said Blair. "I made many great friends that will always remain a special place in my heart."

While serving at Dakota Wesleyan University, he lived with the late Senator George McGovern.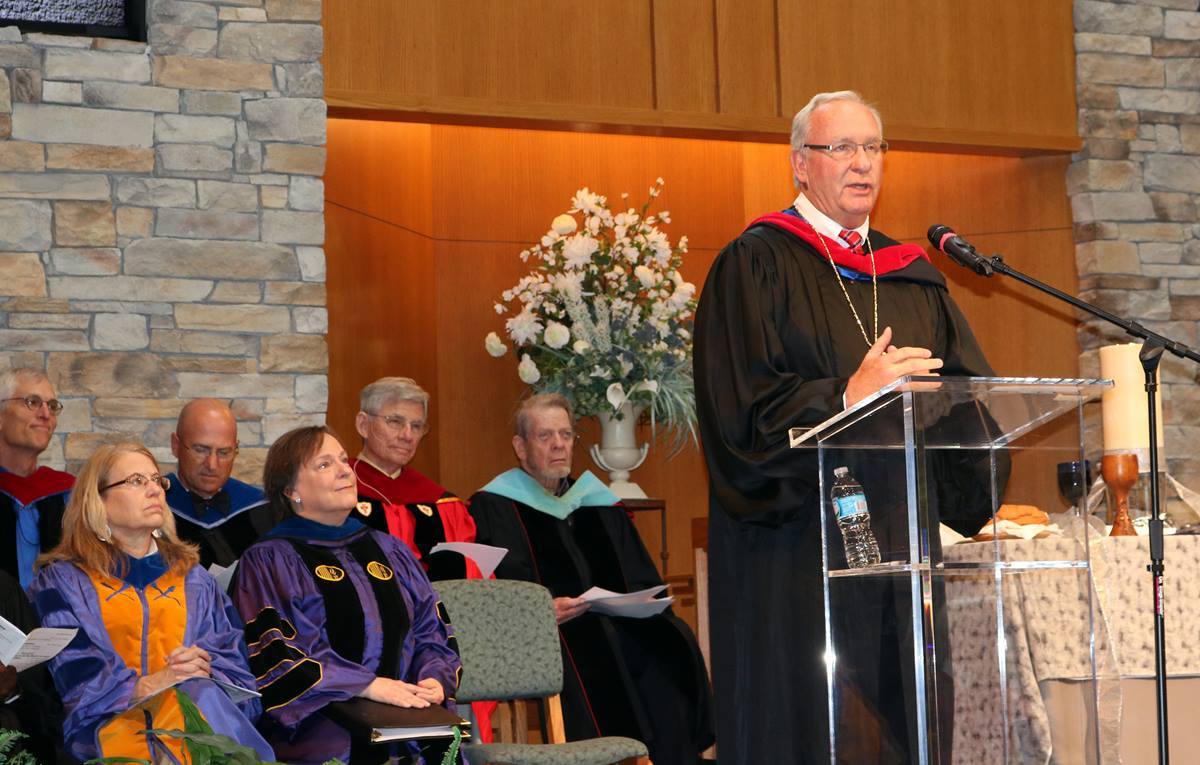 "I had the honor of staying at George McGovern's home for a few months, and we spent many enjoyable hours singing United Methodist hymns. He loved them, knew most of them by heart, and had a wonderful singing voice. He also talked about the power of the United Methodist Church in serving the poor and that he was proud to be counted among their members," said Blair.

He was the President of The Foundation for Evangelism of the UMC in Lake Junaluska, North Carolina, from 2011-2016
Blair shared, "For the past 11 years, I've been blessed to serve as President of our National United Methodist Foundation for Evangelism, an Executive for Institutional Advancement at GBHEM, and for the past several years as President Saint Paul School of Theology, where I graduated in 1980."

Rev. Neil Blair began his leadership as president of Saint Paul School of Theology, with campuses in Kansas and Oklahoma, on July 1, 2016, where he currently serves.

Neil is the father of two sons. David and his family live in Texas, and Ben and his family live in Chicago.

Blair will retire as the President of St. Paul School of Theology on December 31, 2023. Pastor Neil sums it up this way, "I'm looking forward to the next chapter to try to make a difference somewhere, wherever God may call me. All I can say is if God called me, many are fair game for the ministry. I know that God must love us unconditionally and has a tremendous sense of humor, or he/she would have drowned a whole bunch more of us a long time ago!"