By:
Diane Owen, Lilly Initiative program director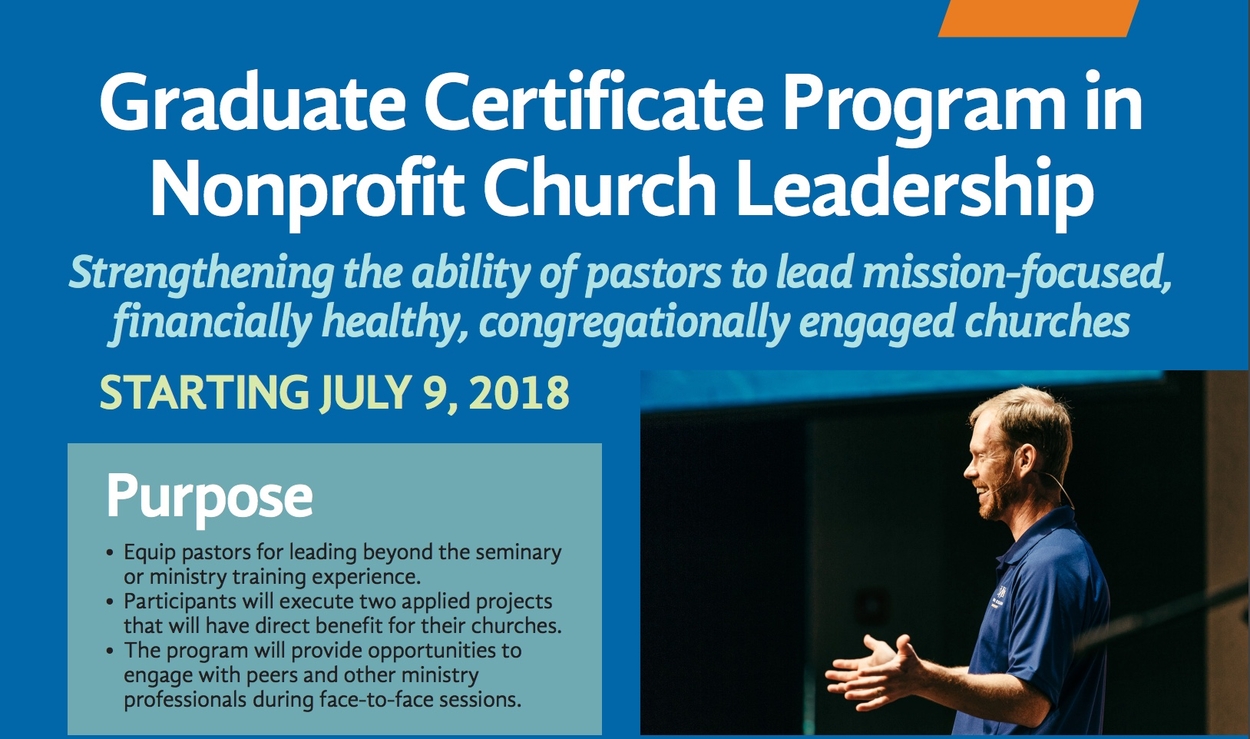 We are blessed with capable, passionate pastoral leaders guiding our congregations in the mission of making disciples of Jesus Christ. These pastors are highly educated, often with successful experiences in previous careers, and are called to lead today's church in a culture that is challenging and always changing. How do we provide our talented pastors with the additional competencies necessary to navigate the complexities of a church adjusting to the changing world and at the same time, wanting to change the world?
The Dakotas-Minnesota Area Lilly grant initiative is providing pastors with an opportunity to deepen and strengthen competencies essential to leading our churches. The Non-Profit and Church Leadership Certificate program – created in partnership with Dakota Wesleyan University – is launching its pilot program in July 2018.
The certificate program is designed to provide clergy with learning and competency development in the following areas:
Financial Stewardship: 21st Century Resource Development and Management

Stewarding Human Resources: Governance, Personnel and Volunteer Management

Stewarding Vision: Strategy Design, Implementation, and Evaluation

Stewarding the Church: Leadership and Management
Pastors participate in a year-long experience that includes on-line learning as the primary teaching platform, cohort gatherings with quality speakers and peer learning (three in-person gatherings), and applied learning projects (two). The Lilly Endowment grant awarded to our Area, responsible for the coordination and development of the certificate program, will fund 80% of the tuition. Clergy students, with a match from their local church(es), will fund the remaining 20%.
Participating pastors not only learn invaluable skills and knowledge, but are also provided the opportunity to apply their learning through two practical projects directly supporting or serving their local churches. This an opportunity for a pastor to grow, and for the local church to experience immediate and direct benefits.
Applications may be submitted until April 23. Limited space for participation is available. A review team will determine acceptance into the program. Successful applicants will be notified by May 1. Clergy are asked to begin the application process now, since it is a lengthy process.
To obtain more information about the Non-Profit and Church Leadership Certificate Program, view a flyer here.
To obtain the application and learn more about the requirements for participation and the application process click here.
For additional questions, contact Diane Owen, program director of the Lilly Initiative, at 507-244-0311 or email at diane.owen@dkmnareaumc.org .
---