Mission Events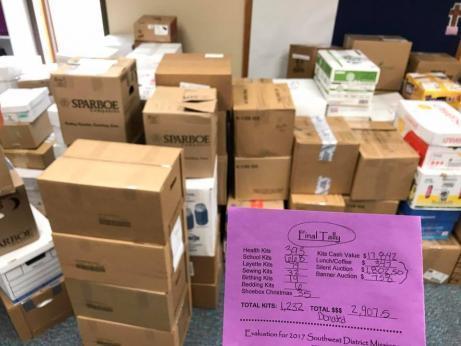 The Dakotas Conference has been a long-time supporter of many mission events and activities. Each fall several events are held throughout the conference to collect UMCOR kits and to focus on local, regional and global missions.
Early in its existence, UMCOR engaged in shipping material resources to people in need around the world. Over the years, we have come to recognize that shipping these items may actually cause harm if the materials displace potential local purchases that would otherwise support the local economy. To this end, UMCOR determined that it would cease international shipment of material assistance as of December 31, 2017. UMCOR now distributes only the most-requested UMCOR relief supply kits, assembled in the United States, to places in the United States and its territories where these items are most needed.

Please help us restock our relief supply kits. The new kit content lists were designed to offer our donors greater ease and flexibility in purchasing their donations. During this period of transition, UMCOR will accept any kits that had already been assembled pursuant to the old content lists. Nothing will go to waste. Thank you for your patience as we continue to improve this partnership of care.
Learn more about all of the mission events that are hosted throughout the Dakotas Conference every fall by exploring the links below, as soon as they are updated for this year.