United Methodist Women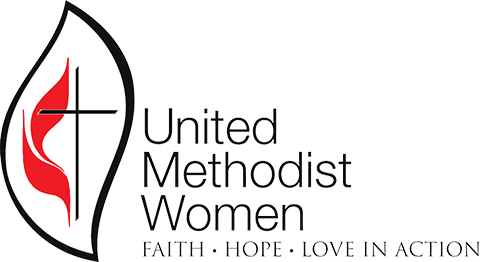 Our Purpose:
The organized unit of United Methodist Women shall be a community of women whose purpose is to know God and to experience freedom as whole persons through Jesus Christ; to develop a creative, supportive fellowship; and to expand concepts of mission through participation in the global ministries of the church.
Mission u 2019!
Join United Methodist Women at Mission u 2019 at Dakota Wesleyan in Mitchell SD (Southern Site) on July 11-14 and at the University of Jamestown in Jamestown ND (Northern Site) on July 18-21.
Take a deep dive into the Gospel of Mark, the topic of money, and the inspiring story of women organized for mission in the 2019 Mission Studies:
The Spiritual Growth Study is "Practicing Resurrection: The Gospel of Mark and Radical Discipleship" to be taught by Marty Toepke-Floyd.
The History Study is "Women United for Change: 150 Years in Mission" to be taught by Jodi Cataldo.
The Issue Study is "What About Our Money? A Faith Response" to be taught by Sheri Meister at the Southern Site and by Jeff Pospisil at the Northern Site.
Be inspired. Be challenged. Respond to God's call. Continue the powerful legacy of compassionate service and passionate advocacy. All are welcome!
Registration and information PDF flyer here.
---
Mission u 2018 was held at the University of Jamestown July 19-22, 2018. It was a fun-filled learning experience with a special evening speaker and a talent show. The southern site of Mission u was held at Dakota Wesleyan University in Mitchell, South Dakota, July 12 – 15, 2018. General Board of Global Ministries Aviation missionaries spoke on their African flying ministry.
The Geographic Study was "Missionary Conferences of the United Methodist Church in the United States" and was taught by Dawn Armstrong.
The Issue Study was "What About Our Money? A Faith Response" and was taught by Sheri Meister.
The Spiritual Growth Study was "Embracing Wholeness: An Earth Perspective for Covenantal Living" and was taught by Rev. Mary-Lee Lint.
2017 UMW Slate of Officers (click here to download a pdf file)
2018 Love Grant Application Form (click here to download a .pdf file)
2018 Reading Program Reporting Form (click here to download a .pdf file)
2018 UMW Prayer Vigil Schedule (click here to download a .pdf file)
Mission Today Reporting form (click here for pdf)