Black Hills Area Fall Mission Fest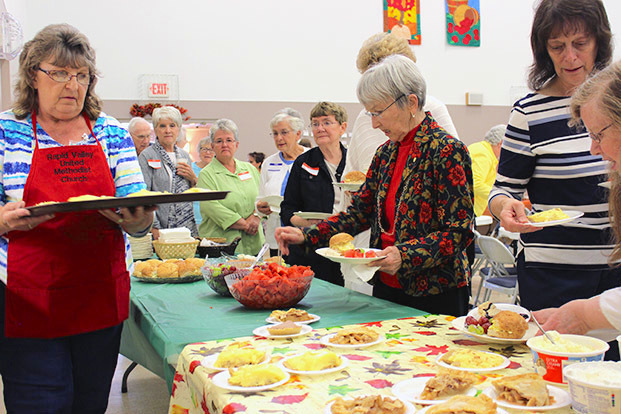 Each fall, churches in the Black Hills / Rapid City region gather at a selected church to collect UMCOR kits, enjoy food and fellowship.
The gathering is a chance to join others in a celebration of mission, and features praise music and a silent auction. Each year, guest speakers focus on mission and outreach. The gathering ends with a blessing of the UMCOR kits that have been collected at that site before being sent to regional UMCOR distribution centers.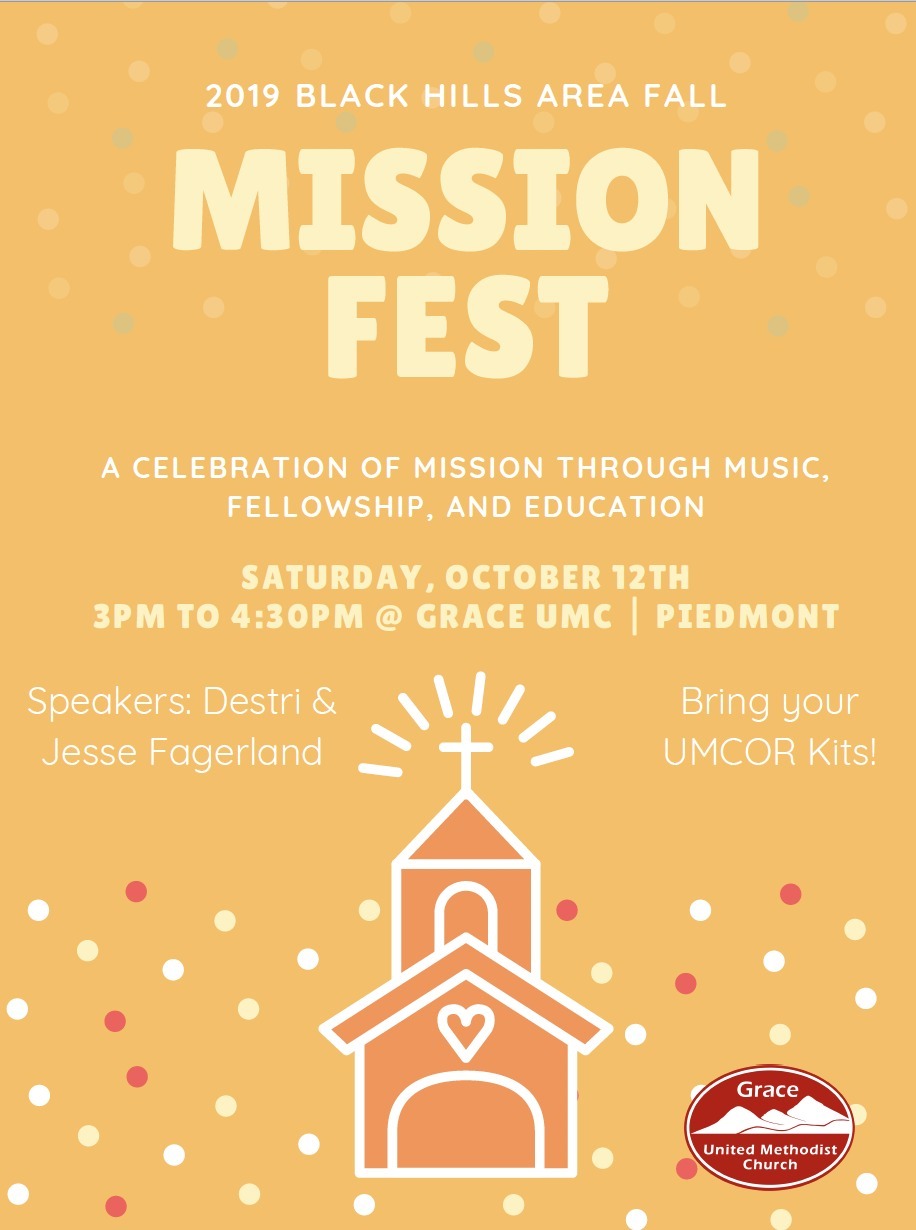 The 2019 Black Hills Mission Fest - October 12th, from 3pm - 4:30pm.

Piedmont Grace UMC (click here for website and office hours)
10060 Foothill Dr.
Piedmont, SD 57769
Office: (605) 787-4858
e-mail: gumc@midconetwork.com
---
Instructions for the kits can be found here: UMCOR Kits
Download a Kit Remittance Form here.
Download a printable PDF poster here.